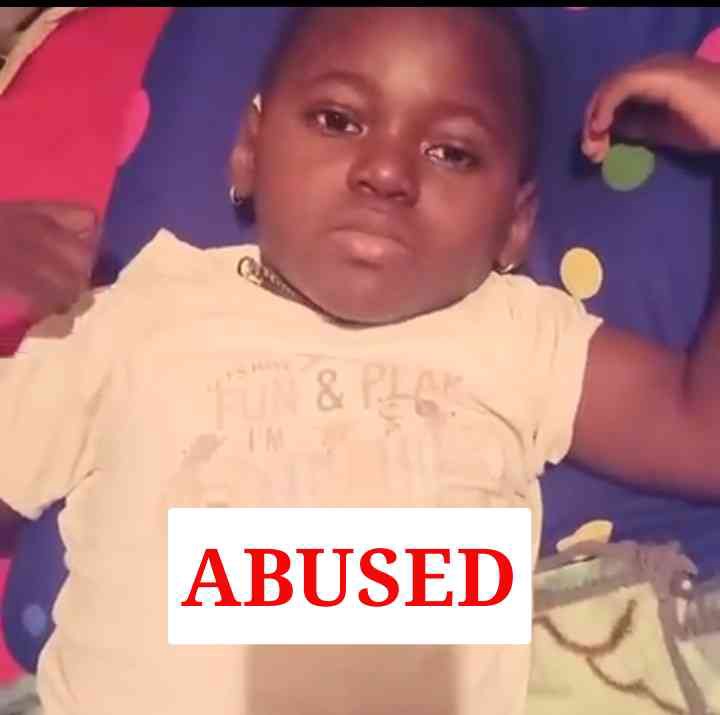 I've always believed that parents should be responsible for their children, which is why, regardless of my financial situation, I've promised myself that I'll fight to provide for my own. With each passing day, I witness events that demonstrate that my resolution is right. I recently came across a touching story about a 5-year-old child. A Facebook user's heartfelt story is told in a post with videos and pictures. Erdoo's parents, who are poor, decided when she was four years old that she would be better off living with her aunt in Markurdi. They had hoped that she would be well cared for and sent to kindergarten, but their hopes were vastly different from what actually happened to the poor little girl.
Despite her tender age, she was reportedly mistreated by the Aunt and forced to work as a housekeeper. According to the plot, her aunty beat her up mercilessly, and one such beating will change the poor girl's life forever. She slipped, fell, and hit her head on the tiles while being beaten up, and her life will never be the same after that. She was rushed to the hospital and treated, but it was too late because the accident had left an impression on her that she would have to deal with for the rest of her life. The little girl has been paralyzed for two years and is unable to speak, walk, or even communicate. She spends the entire day lying down, and, like a newborn, she needs assistance to sit down.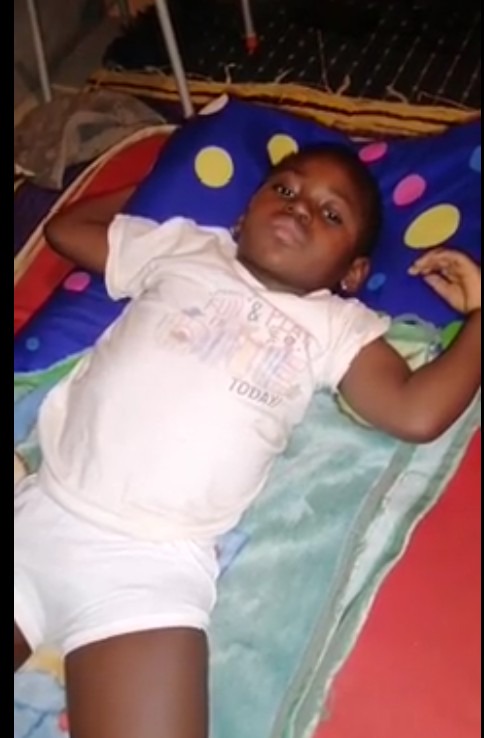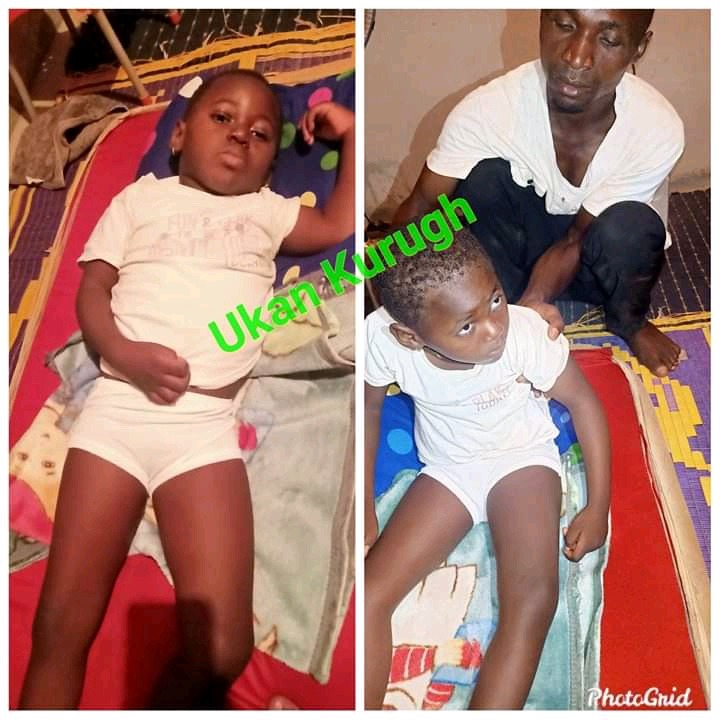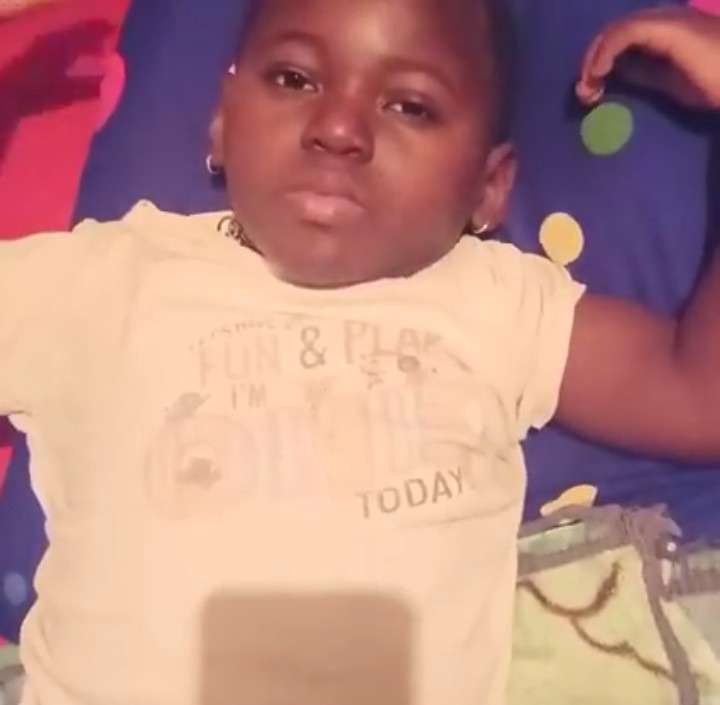 To see a video of her story, click HERE.
According to the post, the little girl was improving and reacting to therapy, but she had stopped taking her medications due to a lack of supplies. The person who wrote about her was pleading with others to help her.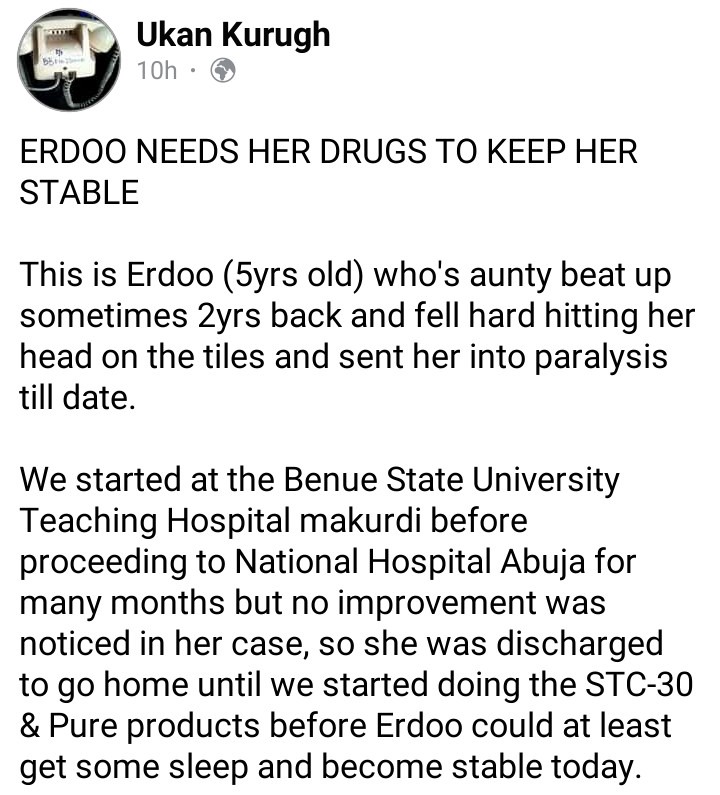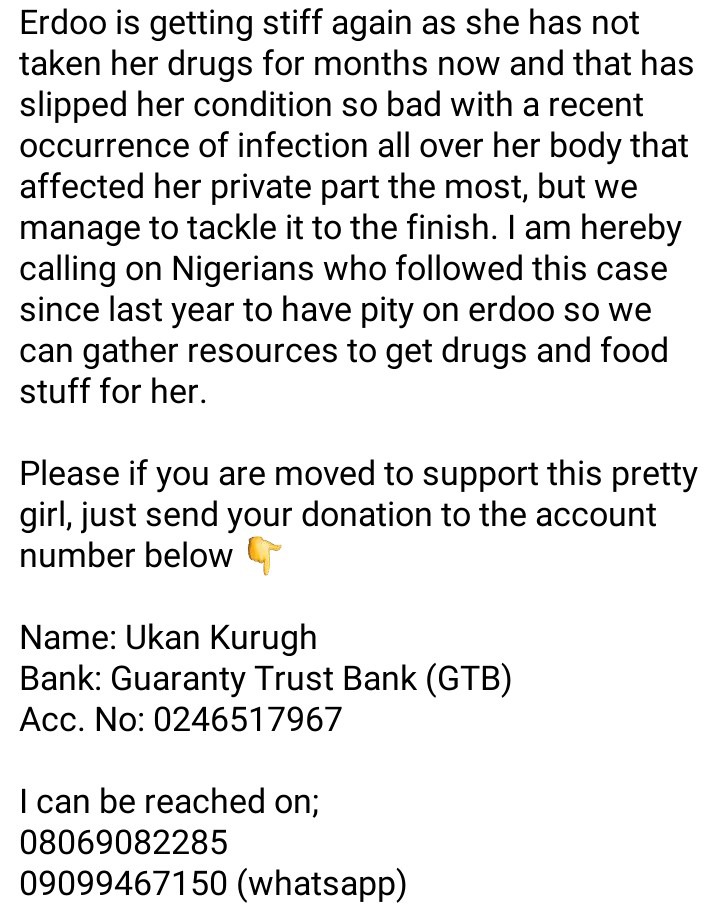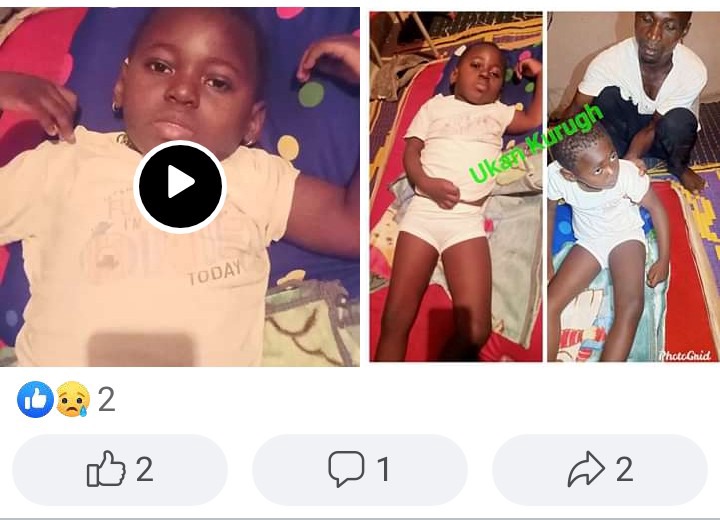 Content created and supplied by: Seun366 (via Opera News )