As of 02 December COVID19 Statistics in SA are 796 472 total accumulated positive cases, 734 3065 total recoveries, 21 709 total deaths and 4 173 new cases.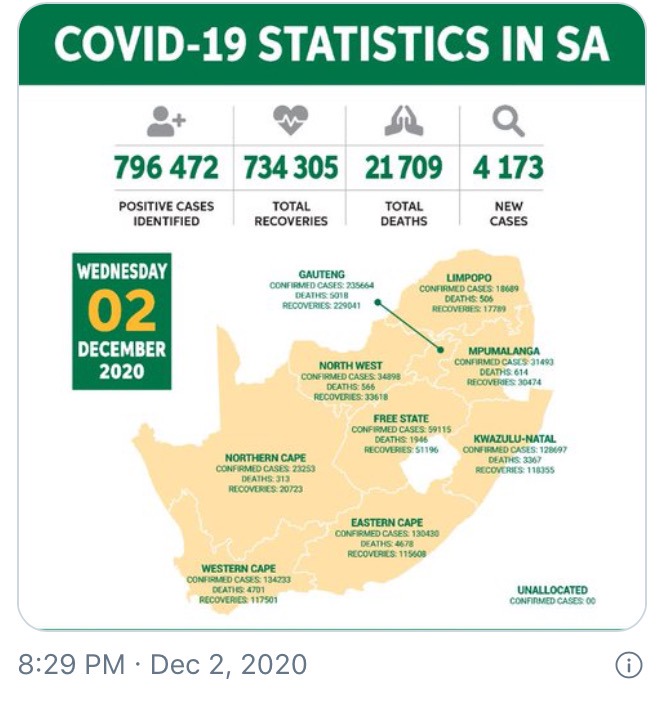 As the country records rising COVID-19 infections in the possible second wave, the daily recorded cases of COVID-19 jumped by 4 173 for December 02.
This daily jump, breached the 4000 barear mark which was last recorded mid August as numbers steadily declined since then, hovering around the 2000 zone up until the lasst week of November.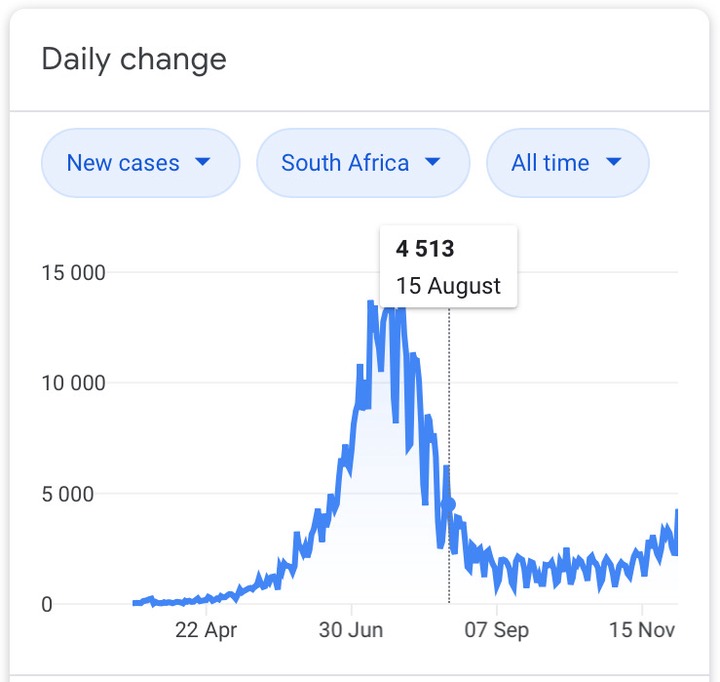 Gauteng accounts for almost 29.6% of the country's infections followed by the Western Cape, the Eastern Cape and KwaZulu-Natal - with those provinces each making up 16%.
The Western Cape has recorded the highest numbers of new cases in recent weeks, and is currently having over 10 000 active cases of COVID-19.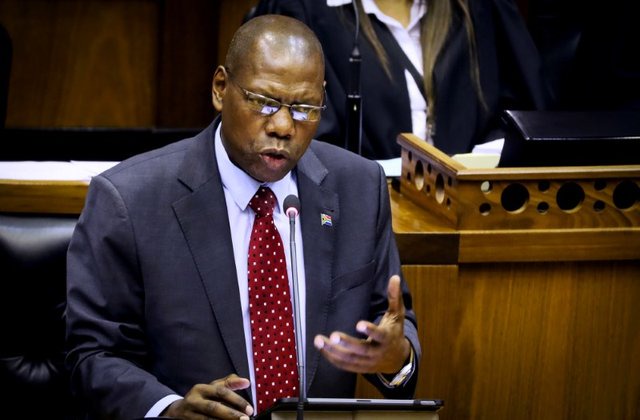 Similar patterns were recorded in the estern cape, with clusters of possible COVID-19 resurgence prompting a visit to the province by health minister Dr. Zweli Mkhize last month.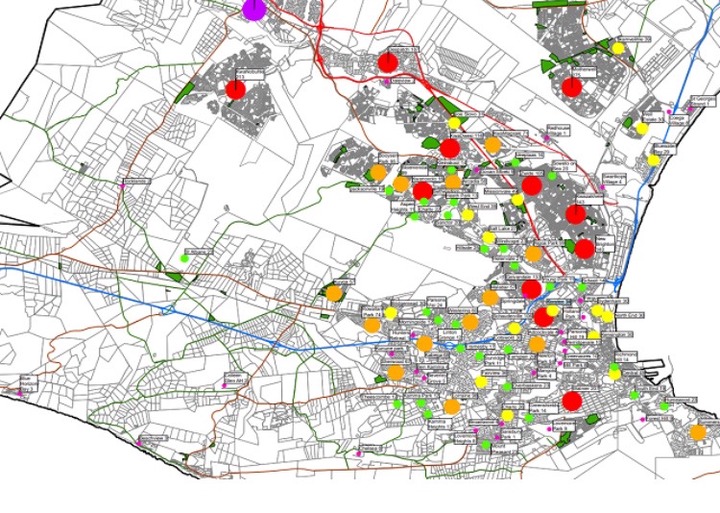 Map showing COVID19 hotspots in the western cape and Eastern Cape ( source: businesstech.co.za)
In KZN, Premier Sihle Zikalala announced on Wednesday that the Provincial Executive Council, has decided to cancel all major events this December to curb the spread of the virus.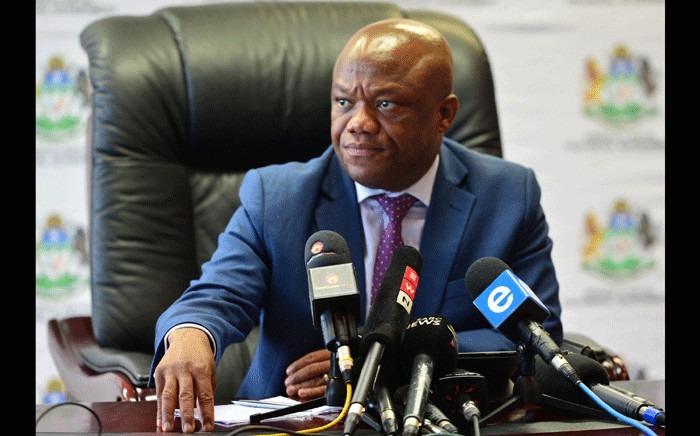 However, visitors and small gatherings are allowed without compromising the disaster management regulations.
Nationally, 65 more fatalities have also been reported over the past day, bringing the death toll to at least 21,709.
sources:
https://businesstech.co.za/news/government/453310/these-are-the-covid-19-hotspots-in-cape-town-and-port-elizabeth-and-the-restrictions-being-considered/. Accessed on 2020/12/03.
https://ewn.co.za/2020/12/03/sa-records-4-173-new-covid-19-infections-as-wc-battles-a-resurgence. Accessed on 2020/12/03.
https://ewn.co.za/2020/12/03/no-groove-this-festive-season-as-kzn-govt-cancels-major-events. Accessed on 2020/12/03.
Content created and supplied by: MotZA (via Opera News )