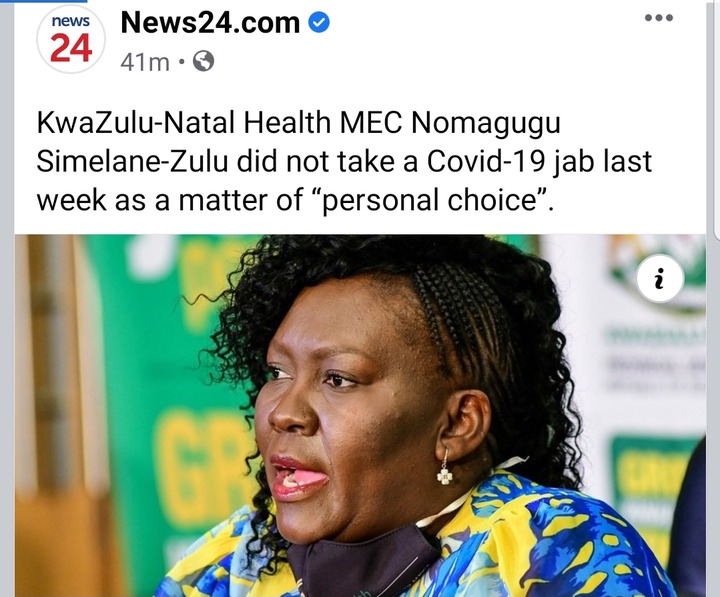 KwaZulu-Natal Health MEC Nomagugu Simelane-Zulu did not take a Covid-19 jab last week as a matter of "personal choice".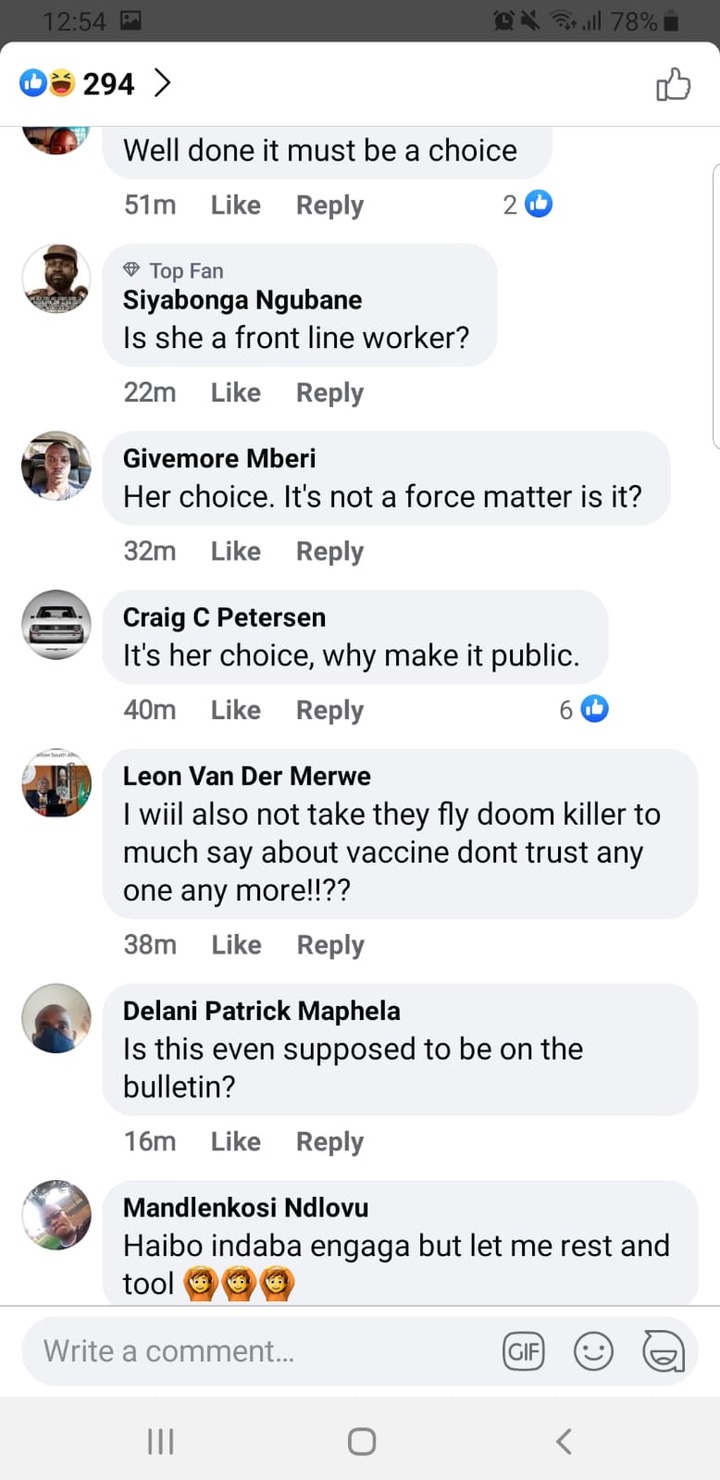 Some people were in on accord with the MEC, they said that she is right. The MEC is a human being with choices and rights. The President made it clear that no one will be forced and no one will be punished for not taking it. She has her reasons and that must not be interpreted negatively.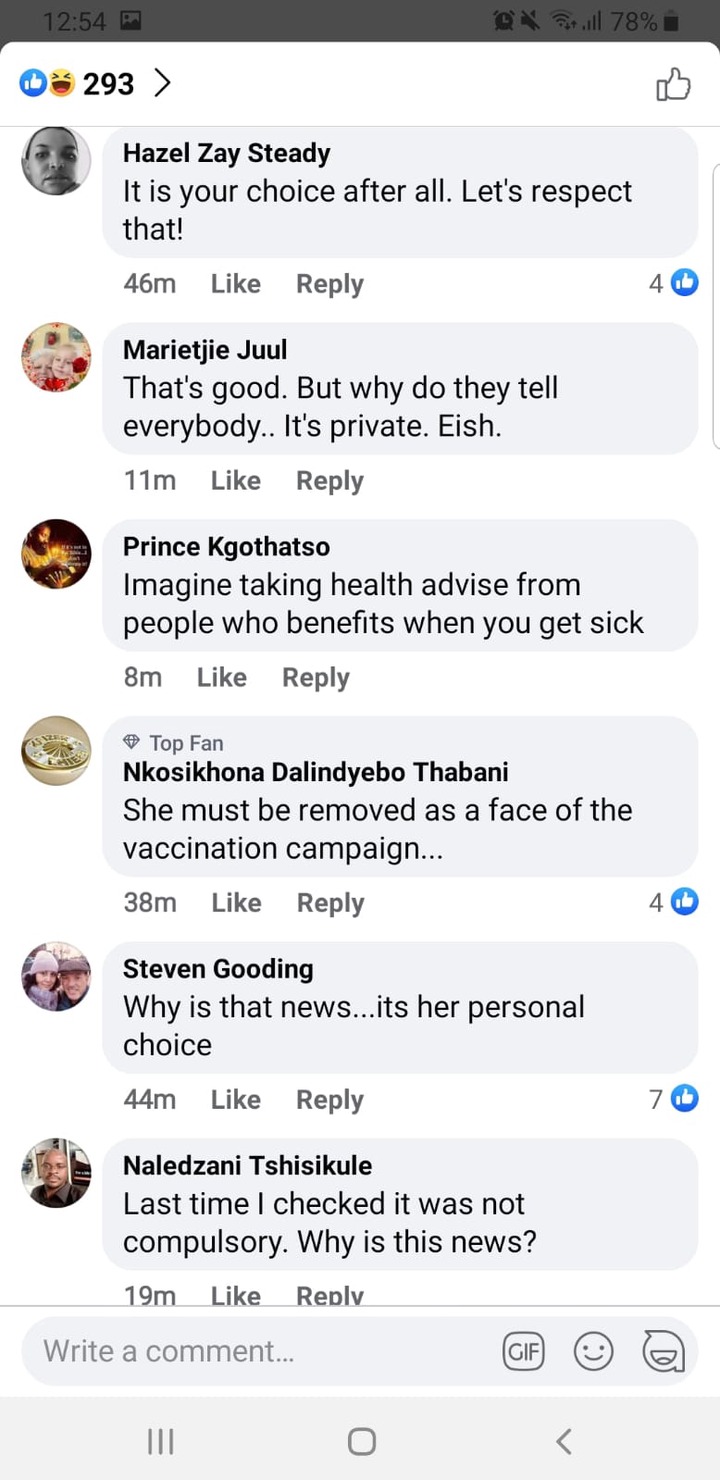 Some disagree that her refusal is the best idea… therefore her action is going to discourage plenty of people. But I'm not surprised. She doesn't even know what are antibiotics used for. Just another cadre deployment. What is law graduate doing in the health portfolio?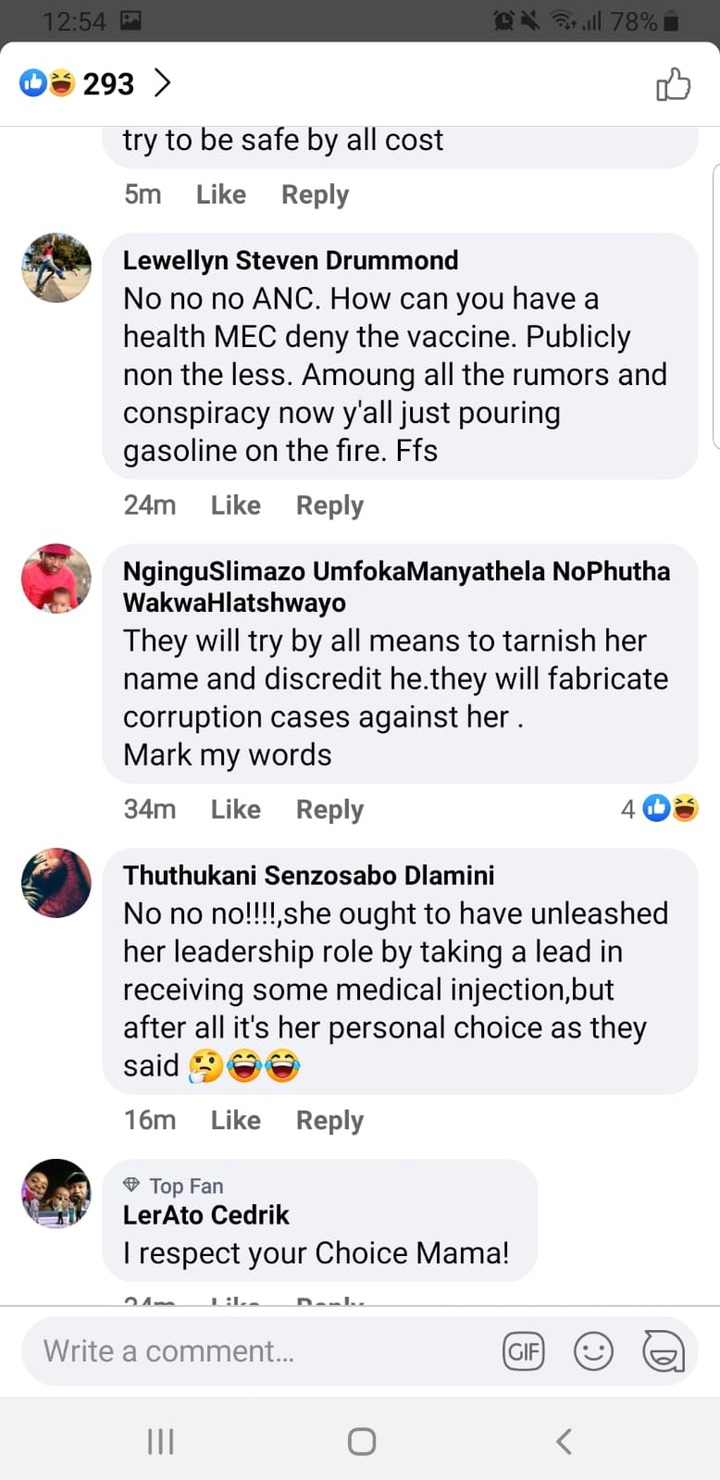 it's concerning when the MEC of health doesn't want to take the jab. says a lot about the efficacy of the vaccine to begin with. This makes people wonder if she is part of the fight against Covid 19. In fact this means she is not in agreement with the strategies, yet she is part of the team leading. It makes no sense!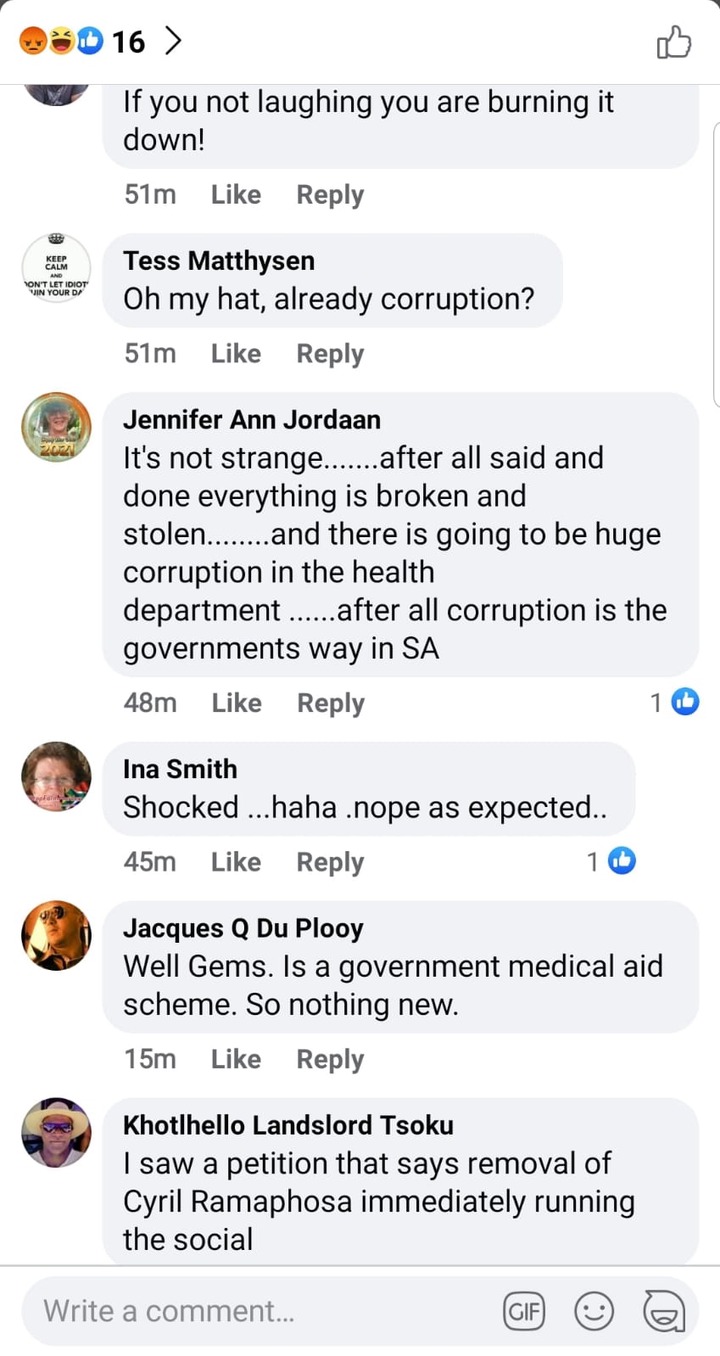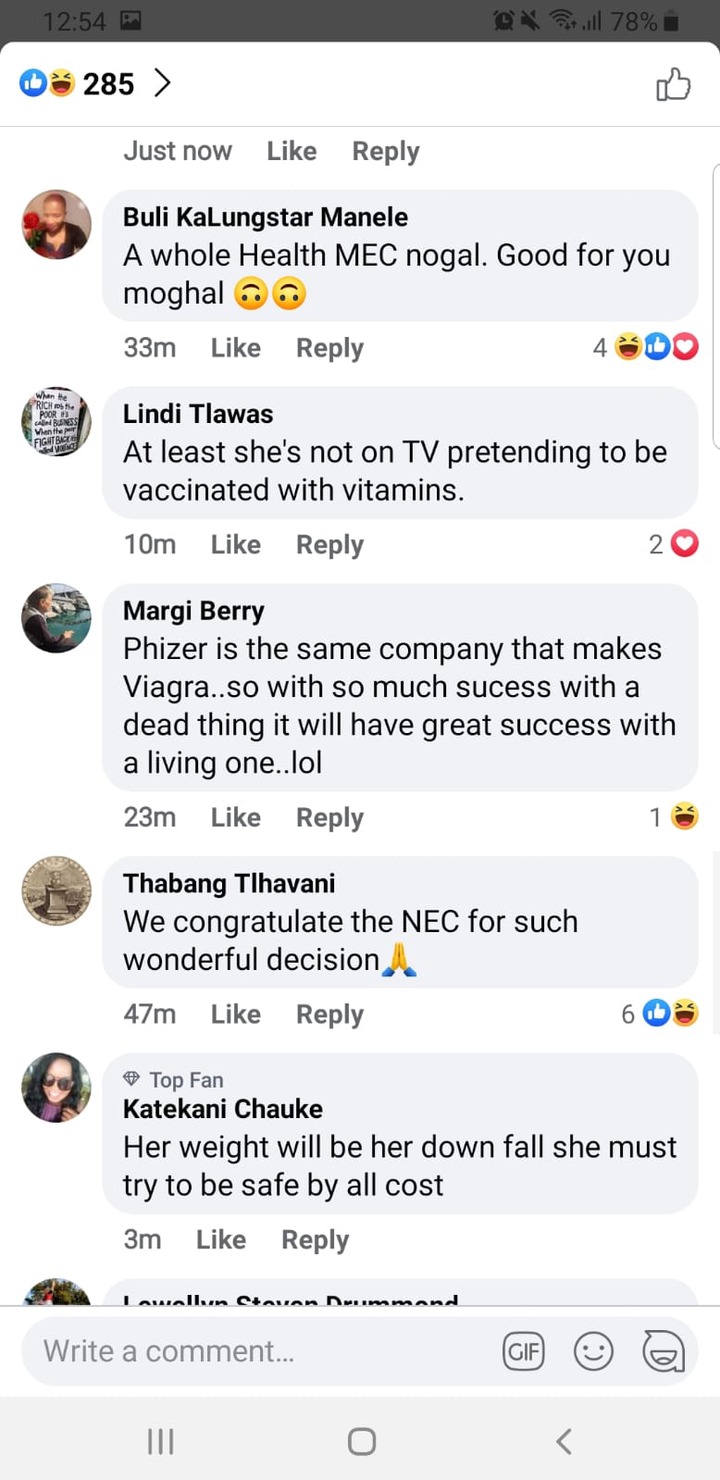 https://m.facebook.com/story.php?story_fbid=10159500650411842&id=10227041841
Content created and supplied by: Crimewatch_rsa (via Opera News )