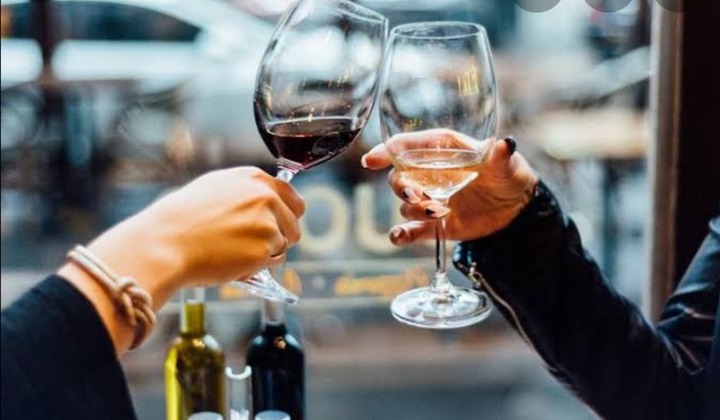 The Internet is full of mixed messages about alcohol.
On the one hand, moderate amounts have been linked to health benefits. On the other, it is addictive and highly toxic — especially when you drink too much.
The truth is that the health effects of alcohol vary between individuals and depend on the amount and type of alcohol consumed.
What alcohol do to your body?
It Can Help Prevent Dementia. In a study that's included more than 365,000 participants since 1977, as reported in the journal Neuropsychiatric Disease and Treatment, moderate drinkers were 23 percent less likely to develop cognitive impairment or Alzheimer's disease and other forms of dementia. "Small amounts of alcohol might, in effect, make brain cells more fit. Alcohol in moderate amounts stresses cells and thus toughens them up to cope with major stresses down the road that could cause dementia," Edward J. Neafsey, a co-author of the study, told Science Daily in 2011.
Alcohol can be good to your kidney: A 2013 study found that while drinking sugary drinks was linked to an increased risk of developing kidney stones (by between 23 and 33 percent), drinking beer and wine was actually linked to a lower risk-about 41 and 31 percent lower, respectively, the research found. And while these are just associations, this suggests that a beer (key thing here: one beer) could win out over a soda at that post-work dinner.
It Can Lower Your Risk Of Cardiovascular Disease: The School of Public Health at Harvard University found that "moderate amounts of alcohol raises levels of high-density lipoprotein, HDL, or 'good' cholesterol and higher HDL levels are associated with greater protection against heart disease. Moderate alcohol consumption has also been linked with beneficial changes ranging from better sensitivity to insulin to improvements in factors that influence blood clotting....Such changes would tend to prevent the formation of small blood clots that can block arteries in the heart, neck, and brain, the ultimate cause of many heart attacks and the most common kind of stroke." This finding is applicable to both men and women who have not been previously diagnosed with any type of cardiovascular disease.
Freshen breath before (or during) a date: Any case of bad breath can be helped by a shot of vodka. The high alcohol content in vodka (and other alcohols) helps kill bad odor bacteria. Two pro tips: make sure to spit it out after use, and don't use any liquors with high sugar content, as they can eat away at all that healthy enamel.
Make you become a Genius: Alright, you got us. Drinking is definitely not going to turn us into lil' Einsteins, but alcohol does help keep our brains sharp. Ethanol helps the neurons in the brain resist wear and tear that can lead to Alzheimer's and dementia later in life Trusted Source.
Gets You More Active: Moderate drinkers are far more likely to exercise than people who don't drink. And they may even get more healthy effects from it. On the flip side, the more you exercise, the more likely you are to drink now and then. Scientists don't know exactly where this link comes from.
Source: Surprising Ways Alcohol May Be Good for You (webmd.com)
Please follow .
Content created and supplied by: MicrobesAndUs (via Opera News )