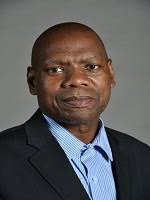 Picture: Google.
The good news are on the issue of the vaccines. The countries in Africa including, South Africa are all depending on countries which manufacturers vaccines to get the vaccines for the Coronavirus.
The African contihlbents has no one single countries which manufacturers vaccines and has to import, using millions and millions of money in the process.
You might say that's typical of Africa, a continent that rely on importing without any major manufacturing, atleast things are in talks to change for this...The African contihents should manufacture and build it's own facilities for manufacturing and developing it's vaccines, this was spoken by health Minister Dr Z. mkhize at a webinar on Wednesday, World Health Day.
Mkhize said that depending on importing from countries should stop.
He said:
"We should take it as an urgent assignment to make sure that come other pandemics in the future, Africa is capable of manufacturing its own requirements, whether it's protective gear, pharmaceutical products, diagnostic vaccines and equipment"
Relying on importing results in challenges of effectively responding to the outbreak of diseases as countries prioritises themselves first.
Mkhize further said,
"I think this is a lesson that we must learn now and never be put in a situation where our response is very much dependent on other countries serving their own domestic interests first, while the continent benefits last in the queue."
"It's quite a challenge to rely on other various countries when the entire continent has no access to the manufacturing capacity for vaccines"
The country had first imported the Astrazaneca vaccines which was halted and sold to African union countries as it was not effective on the variant in South Africa. The country decided to import the J&J vaccines which has been used in vaccinating thousand of health workers but the target to vaccinate all of them is not reached because of the lack of vaccine availability.
However South Africa was in talks and secured 20 million of Pfizer vaccines.
https://sundayworld.co.za/breaking-news/mkhize-africa-should-produce-its-own-vaccines/
Thank you for reading.
Content created and supplied by: Technon (via Opera News )