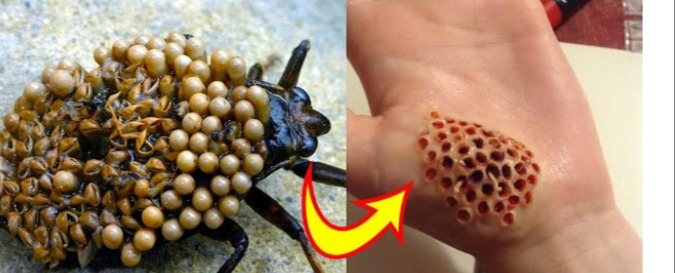 You must have heard about this bug is called killer insect just by touching it causing acid like burns on human skin. It can lead to dead within days.
Is the bug real?
It has been said that this bug was first spotted in India and causes India contra virus. The bug is real but the virus is made up. They say the virus causes trypophobia. Trypophobia is not a recognized condition it describes an irrational fear of holes. The bug is a giant waterbug found in North America , south Africa and India and is completely harmless.
Is the picture of the hand real?
This particular image was taken from a video which originated from a YouTube channel that focuses on special effects make up tutorials where QUEENKINGSFX on YouTube has an entire playlist devoted to phobias. You can check their unbelievable or believable work on YouTube.
I think we can all relax the is absolutely no killer insect or another virus on the streets.
Source
https://youtu. be/-BOMpz3_S78
Content created and supplied by: Health2.0 (via Opera News )