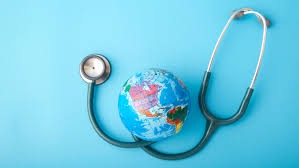 1.Snacking
Eating when you're not hungry can create all kinds of problems. What's generally snacked on is junk food, so unhealthy food is being consumed, causing weight to be gained, sodium to rise and cholesterol levels to go up.
2. Watching TV
Most people like to sitting and watching a good movie. Sitting at the TV means you're more prone to snack and less active. Use it wisely.
3. Skipping breakfast
Often people who are trying to control what they eat skip breakfast because they aren't hungry or just don't have time. Skipping breakfast may actually cause you to gain weight. Eating something post breakfast, even if it is small, tells your body it's time to get going and triggers your metabolism. Without that trigger, you may end up gaining more than you lose.
4. Cell phones
When people are glued to them before sleeping, the light from the cell phones or tablets triggers our brains to stay awake. If you should sleep, the quality of sleep will be worse than if you had simply turned off the device well before bedtime.
5. Sitting
Many people have jobs that require they sit, but you sit even more when you get home. If you have to sit for work, try standing at every opportunity you get or try taking a walk at lunch to break up the pace.
Read more here:
https://remedydaily.com/2019/01/01/7-dangers-of-too-much-sleep/?src=article_link&eid=61096_s&pid=61096&et=fbsub_homeremedies 
Content created and supplied by: Victorkd (via Opera News )