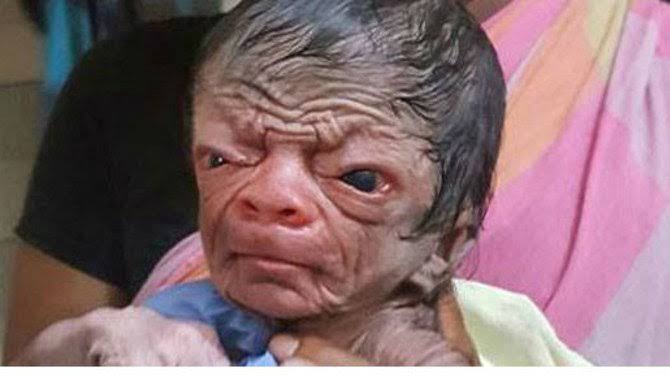 Babies are known to be cute and cuddly once born but now and again we have strange babies who don't look like most babies.
At the top of the list, we have an unusually hair and old looking baby that was born on Sept. 25 in Bangladesh.
Before the child could be given a name, the doctors noticed that the child has a rare condition called progeria, which causes one's body to age much faster than normal.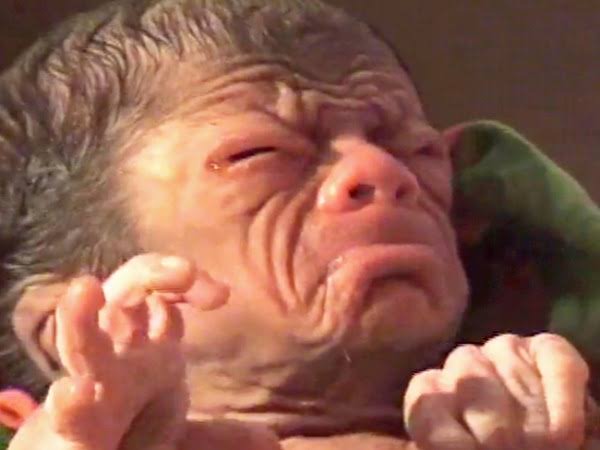 The baby does not look like a newborn at all," explains the doctor treating the baby.
"There are prominent signs of aging such as excessive wrinkles and rough skin texture."
And although the world might think that this baby looks weird, the partners however couldn't care less! They love their child with his thick layer of hair on the baby's back, his premature wrinkles, hollow eyes and shriveled body.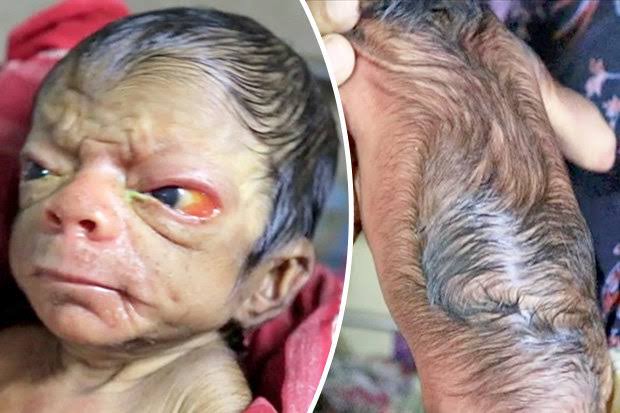 '"We can only thank God," said the baby's Dad, Biswajit Patro.
"There is no need to be unhappy about the appearance of my son. We will accept him the way he is."
The parents have been extremely remarkable for choosing to maintain a positive attitude despite the fact children with progeria often do not live past the age of 13 years.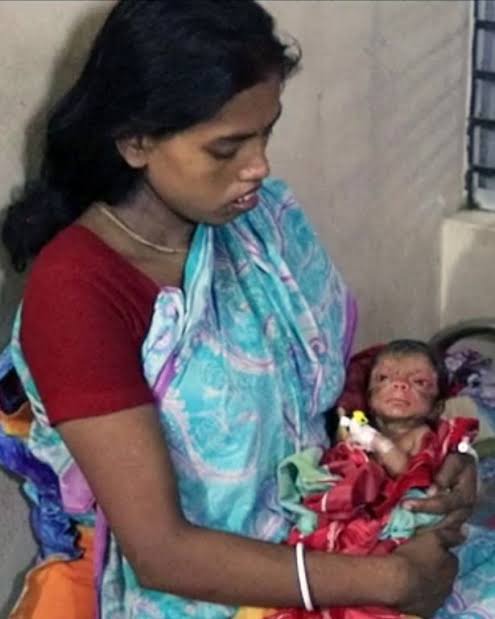 But as parents, you have no choice but to love and support your children no matter so it's good to see these parents protecting and loving their son even though he looks different. 
Content created and supplied by: 2BFitKat (via Opera News )