People have different talents. A pregnant woman was captured doing something weird which get people talking.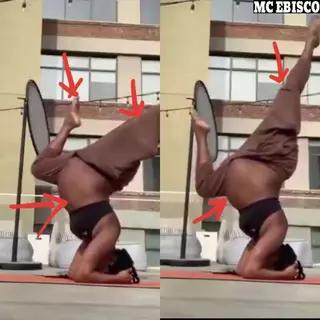 This woman caught people off their guards. She was doing something which is not suppose to be done by a pregnant women. Imagine if she looses the balance of her body, she will fall and hurt her unborn child.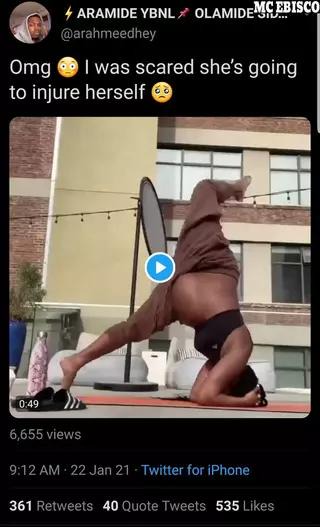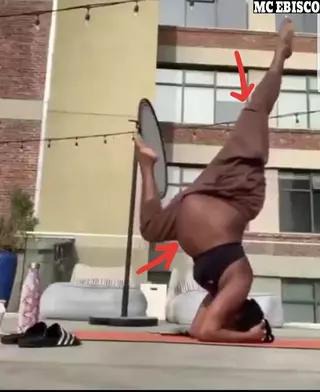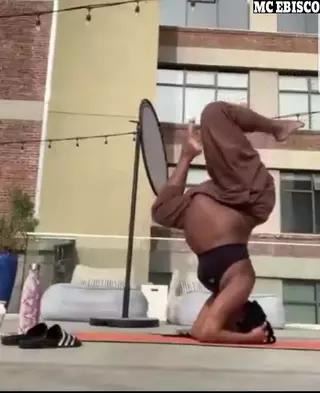 This woman have been trending on Twitter because she shocks lots of woman. "Omg I was scared she's going to injure herself", Twitter user commented. Lots of people were commenting on the picture feeling afraid for her. The women is very flexible and she can stretch a lot. While have been asking her she said that she exercises daily and that is nothing to her.
Is it a good idea for a pregnant woman to do such exercise? I mean is the baby in good position while she's standing on her heard stretching?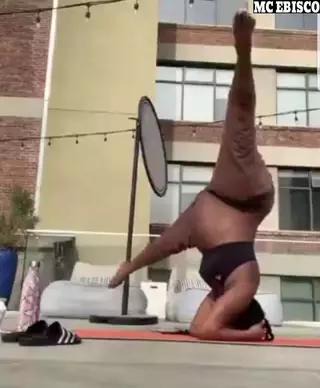 People are still in shock about this woman's exercise while she's pregnant. What can you say about her?
Share your opinion.
Content created and supplied by: RaveleMashudu (via Opera News )