The arrival of Covid-19 that has been anticipated for a very long time, is causing a stir in various countries across the world. People have their own things to say about this vaccine. It has been carefully monitored when administered on people recently. The first dosages have been received in South Africa. This has been seen with the South African president being vaccinated for the first time, with Covid-19 vaccine.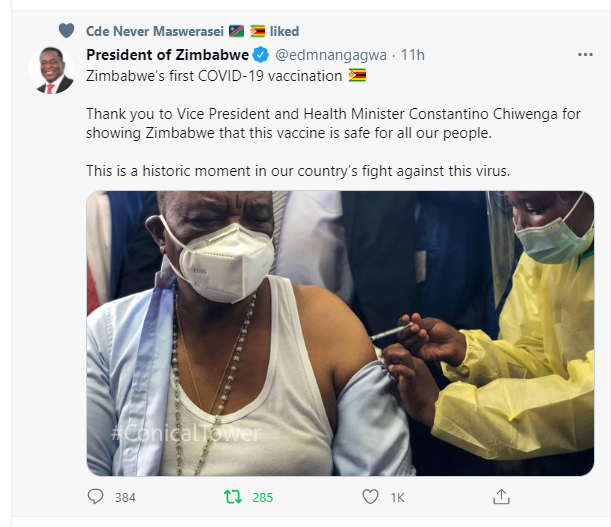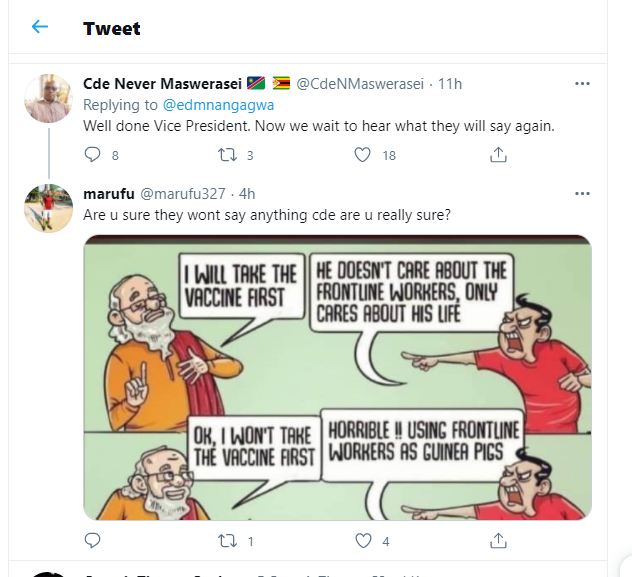 Covid-19 pandemic is one the worst pandemic to ever hit the modern world. No one anticipated it, and it has caused great damage in our lives. A lot were claimed by this disease, and if we do not follow the right protocols, many are yet to be lost to this deadly disease.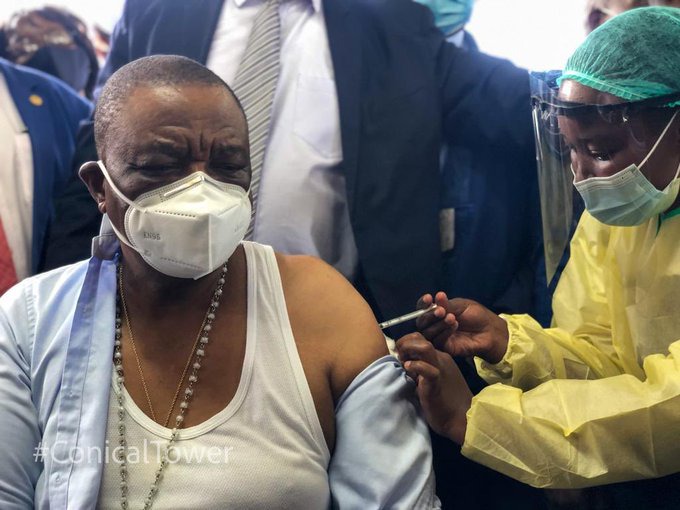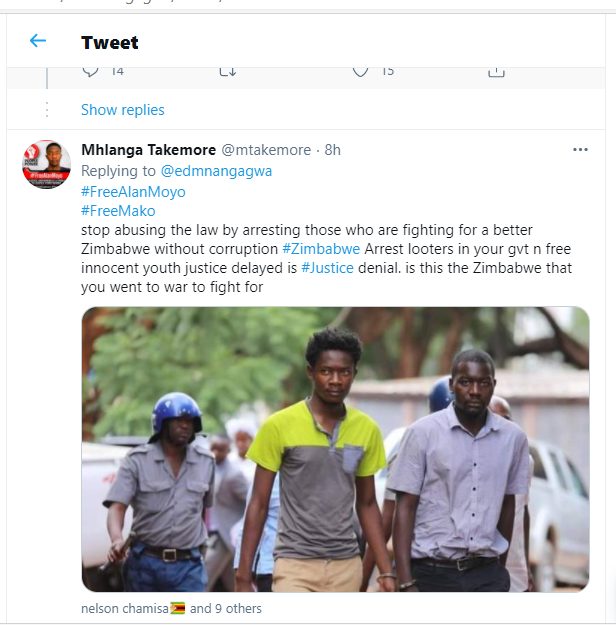 There are plenty of pharmaceutical companies that manufacture vaccines and are distributing world wide. This is to make certain that as many people as possible get vaccinated and limit the significant spread of Covid-19. Everyone is susceptible to being infected with this disease.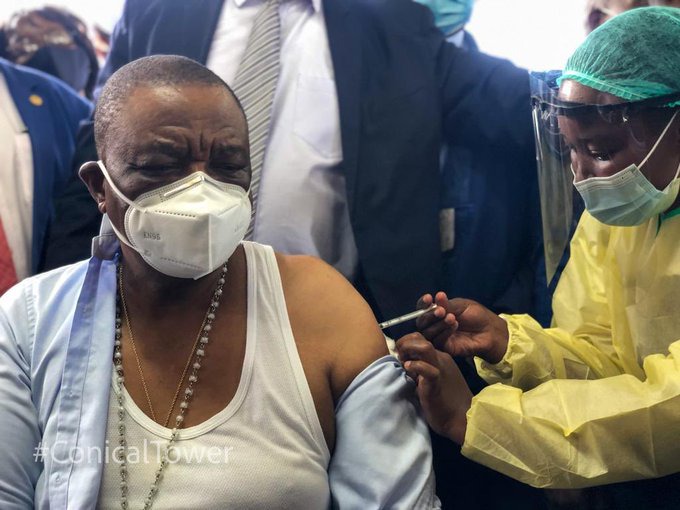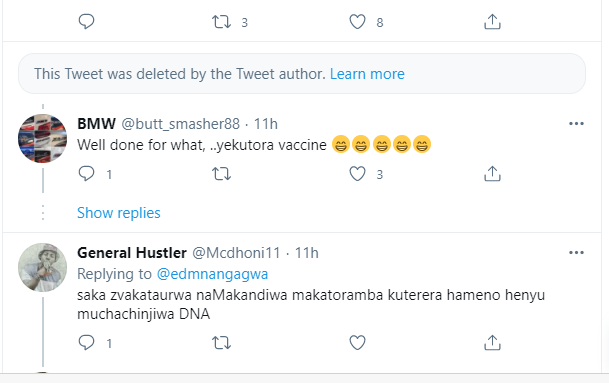 It has been promised that the front liners are the people who should get vaccinated first. These are the people who constantly fight the Covid-19 at hospitals and other health facilities. They should be prioritized by the government, and put them first to get the vaccine. They work with a lot of people, thus it is easy for them to contact this deadly disease. Health care system has been overwhelmed several times. This is important, as more health workers will not be lost and continue to fight this pandemic.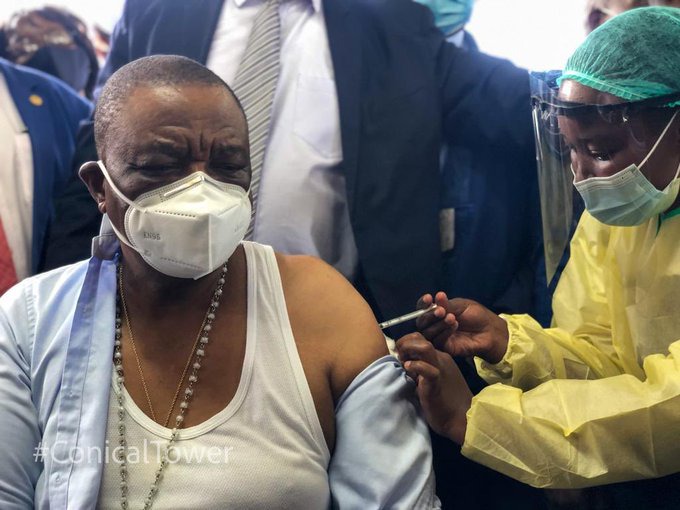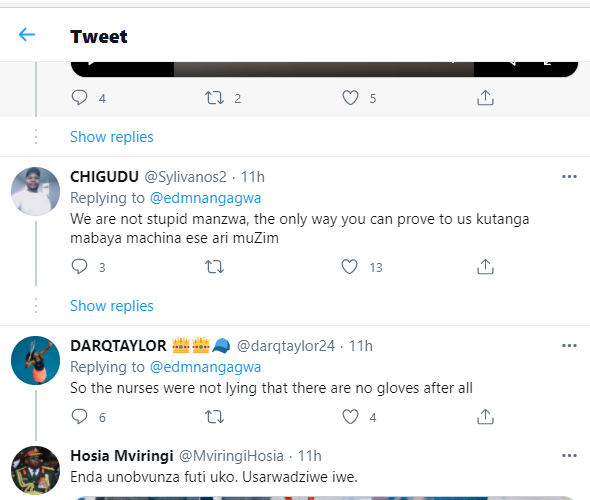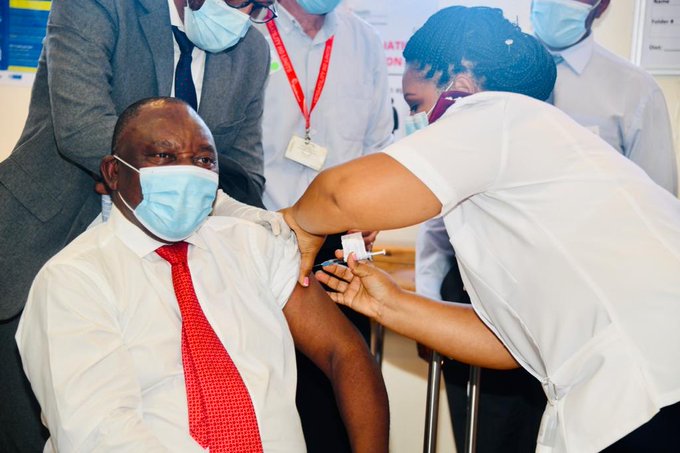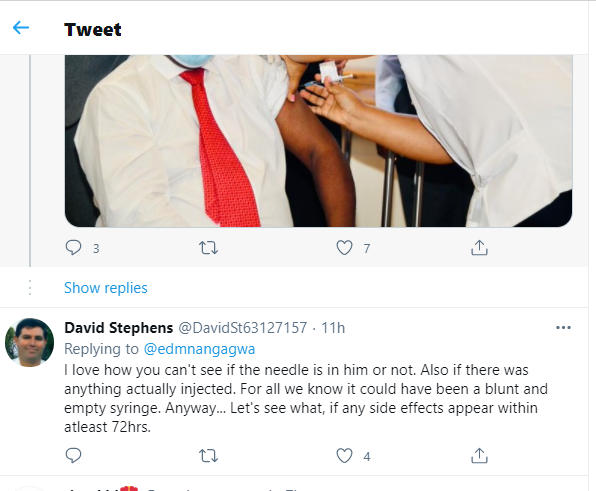 It surprised a lot of people to see political leaders and nations leaders being vaccinated first. Some comprehend that they travel a lot across countries, ensuring that people are safe and their nations run smoothly. It is the president's duty to make certain that things go according to plan in their respective countries, despite suffering from this pandemic. Being exposed to a lot of people and traveling a lot make one at high risk of being infected with Covid-19.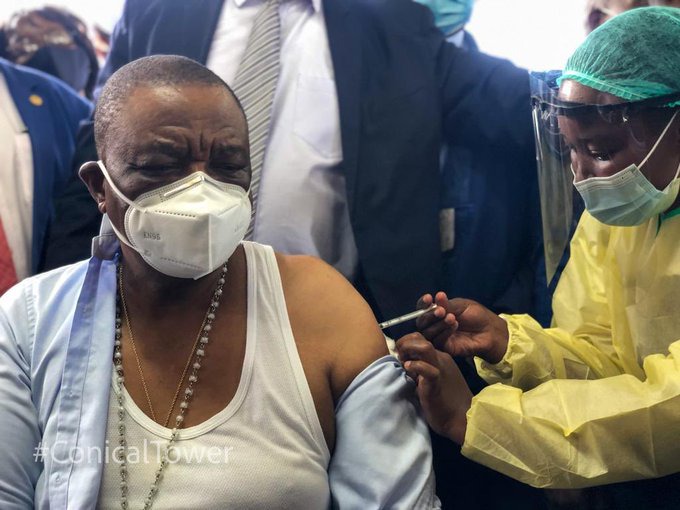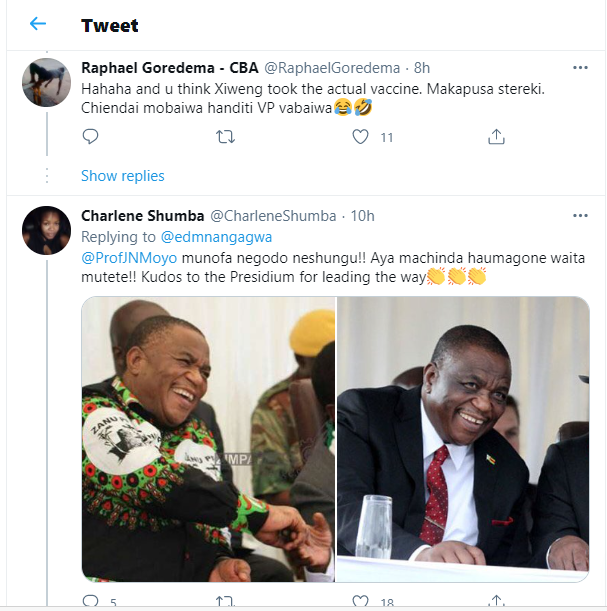 Other people suggest that presidents are leaser, they have to lead by example. If the president gets vaccinated first, this will give people hope that vaccines are indeed working and safe. There are many conspiracies around Covid-19, thus it will be much easier for people to believe that it is finally here and they should take it if they desire to do so.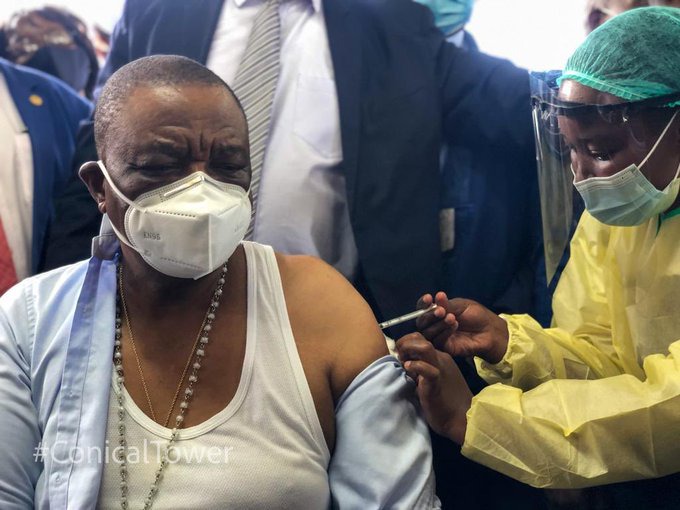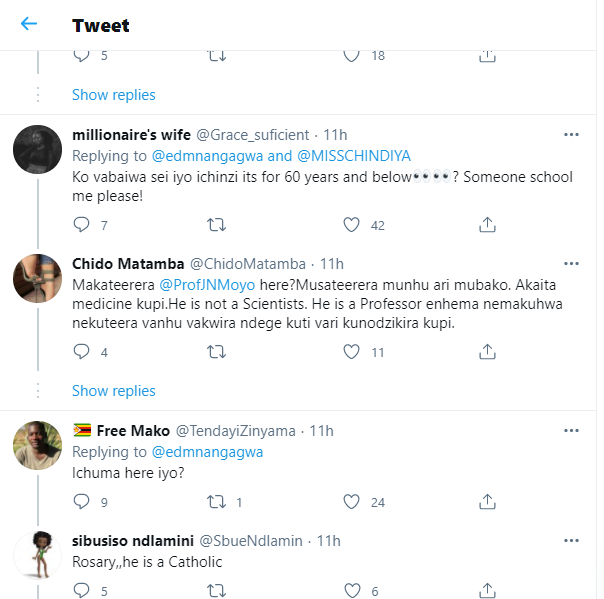 President Cyril Ramaphosa and his excellency president Mnangagwa received their Covid-19 vaccine shots. They are clearly leading by example and this will ease things for fellow citizens to follow and get vaccinated too.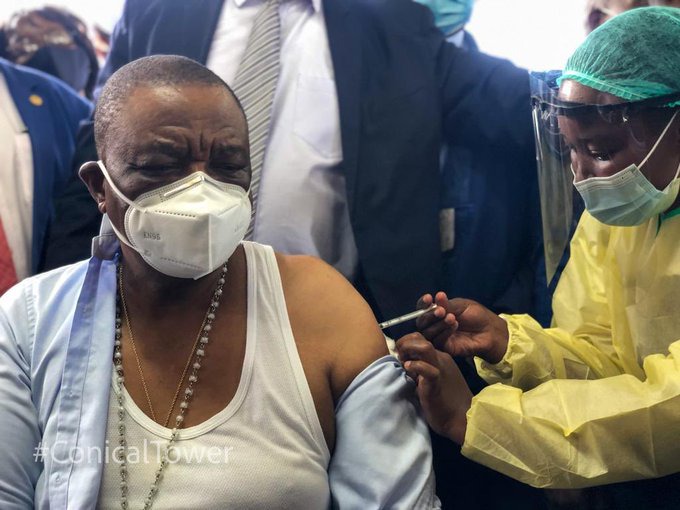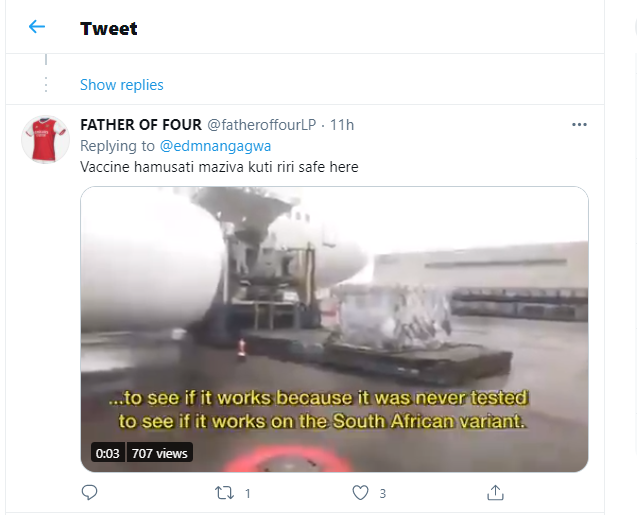 People on social media are quick to detect minor mistakes and report them to the media. They are always waiting for every moment to capitalize on. In this picture, a strange thing was spotted that left citizens confused and wondering what is really going on here.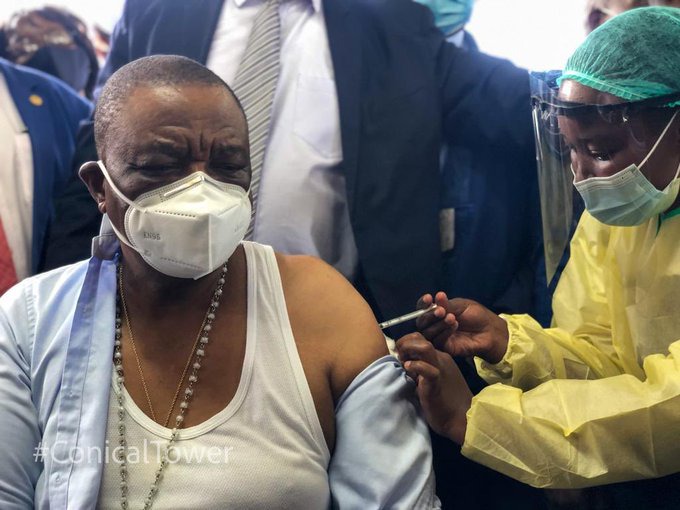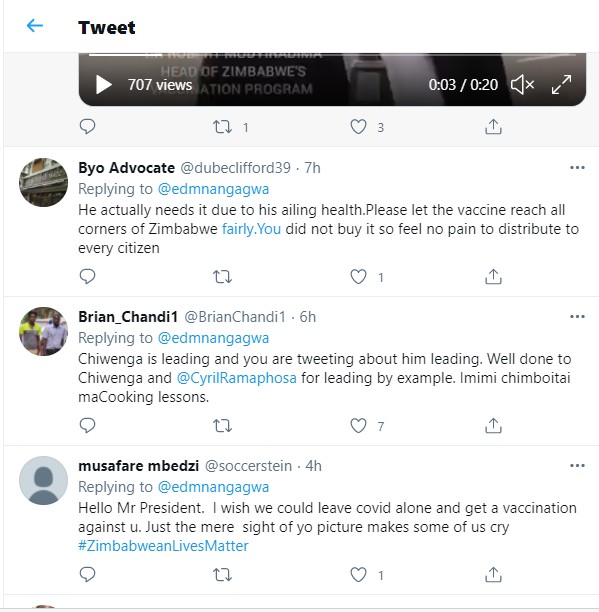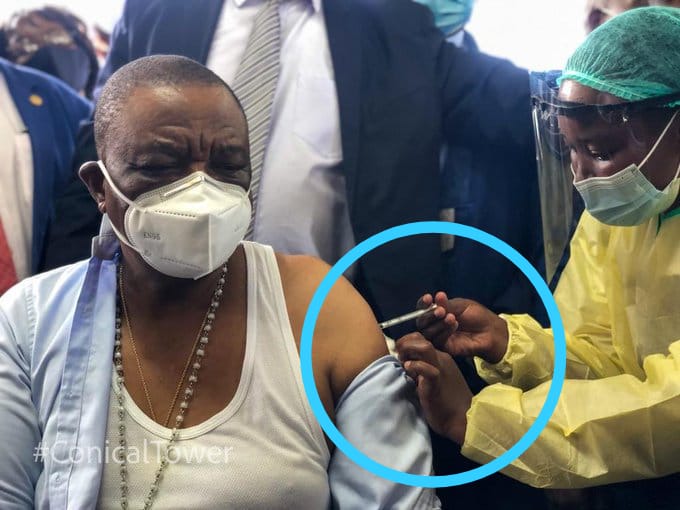 A nurse that was administering the Covid-19 vaccine on the Zimbabwean president, was not wearing gloves. PEEs are part of tools that nurses and other health workers should use all the time. This will make sure that they are safe all the time. People are not delighted with this, and they started asking a lot of questions.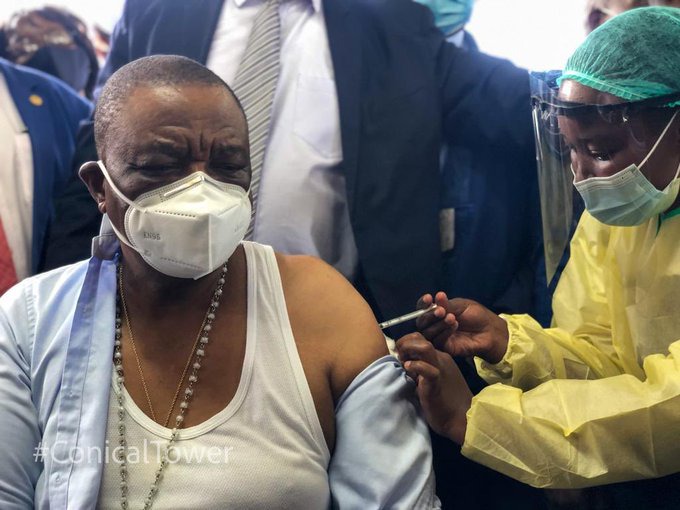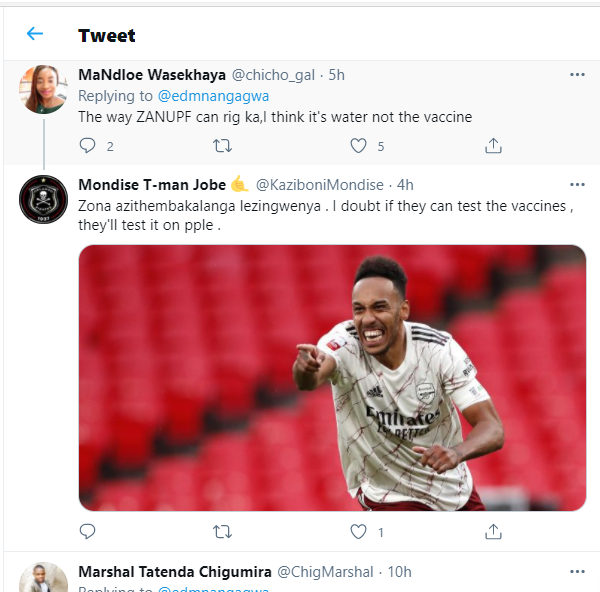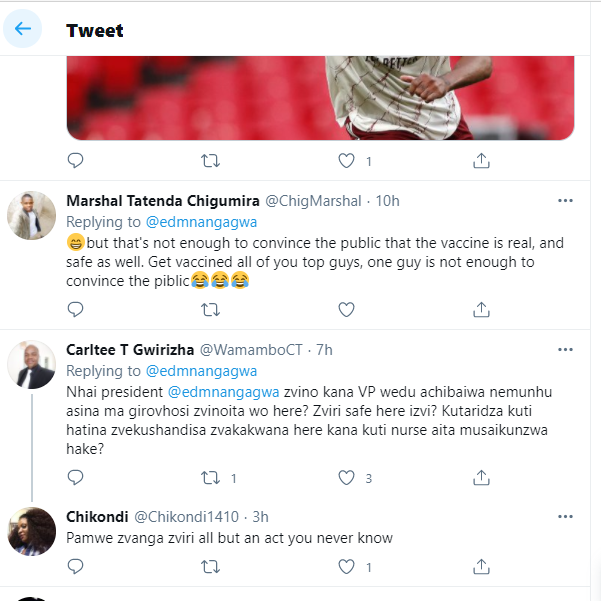 Like, share and comment
Content created and supplied by: NewsUpdate.co.za (via Opera News )