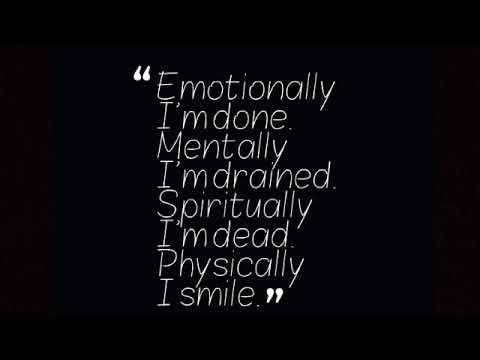 So it can be very unhealthy to be drained all the time. Meaning you can get sick at times. Also your body can become very sore as well.
You won't have time for anything. Because you will be tired all the time. You will just be tired of living.
You just feel like die. Because you feel you have no purpose in life.
Because you will get irritated easily. You will feel completely unmotivated meaning you won't go out and find any purpose for yourself.
You may experience anxiety or panic attacks. This will lead you to have problems when you want to get rest. Meaning you will find it difficult to fall asleep or get any sleep.
You may constantly experience indigestion and you may start to cry unexpectedly.
You may also feel detached from reality.
Plus you will feel empty inside.
Please watch out for these warning signs. Because you need to take care of yourself. Take sometime off for yourself now and again.
Practice some self love.
Stay safe and healthy.
Sources: Google and Pinterest.
Content created and supplied by: Julliesjennilee (via Opera News )