Which famous person in history who is idolized, was actually a horrible person?
MOTHER TERESA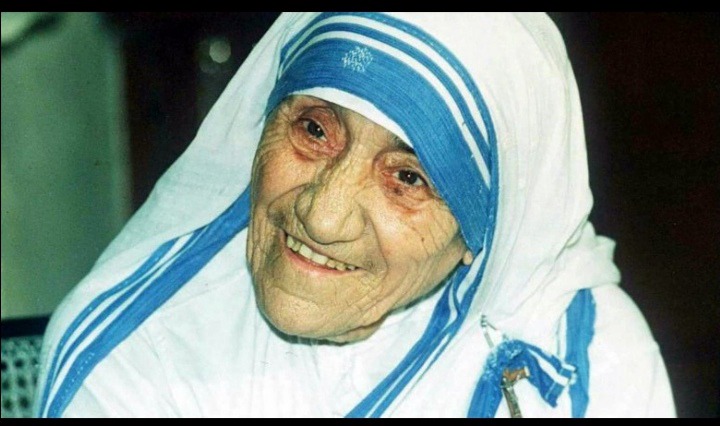 "It's borderline blasphemous to criticise Mother Teresa, or Saint Teresa as of September 4, 2016. Did anyone in history do more to help the poor and the sick? Yeah ... she maybe wasn't that great. As reported by the Times of India, Mother Teresa's true motives were actually kind of selfish, with less focus on helping people and more on boosting the numbers for her own religion.
Mother Teresa's missions, despite having tons of charitable donations at their disposal, rarely — if ever — actually helped poor, sick people become healthy. In fact, most of these places, according to a 2013 paper published in Studies in Religion, were dirty, short on doctors, low on food, and largely bereft of painkillers. Nevertheless, Teresa found the suffering beautiful, like it was making the world a better, holier place. We know this because she said it to the famously anti-religious writer Christopher Hitchens: "There is something beautiful in seeing the poor accept their lot, to suffer it like Christ's Passion. The world gains much from their suffering."
Naturally, this didn't apply to Teresa herself, who, according to Hitchens, would regularly get care at good, American hospitals when sick. Apparently, the world would've gained nothing if she suffered.
But Teresa's true goal was to use her charitable efforts to convert people to Roman Catholicism. Remember how she invoked "Christ's Passion?" That's because she truly felt that the poor, the sick, and the suffering were akin to Jesus on the cross. If they suffered as He did, in her mind, that would bring them closer to Him. "
It would seem she skipped the parts in the Bible where Jesus actually healed sick people.
I had read this before. She was only about the conversion to Catholicism and missed the point of suffering.
Because some religious fanatics believed in self flagellation which as it administered to yourself is perfectly agreeable, in order to bring your own suffering akin to bliss.
She had no right to impose suffering upon those already afflicted. Sister Teresa effected a massive con upon the world and makes a mockery of Catholicism.
I dare say she will be working through her deceit on the other side. Instead of being an inspiration she has been unmasked as just another zealot.
The whole point of the crucifixion was that Christ took on the suffering of the world, in order that we might be saved.
Source:
https://www.quora.com/q/bizarrestories/Which-famous-person-in-history-who-is-idolized-was-actually-a-horrible-person?
Content created and supplied by: Alupheli (via Opera News )