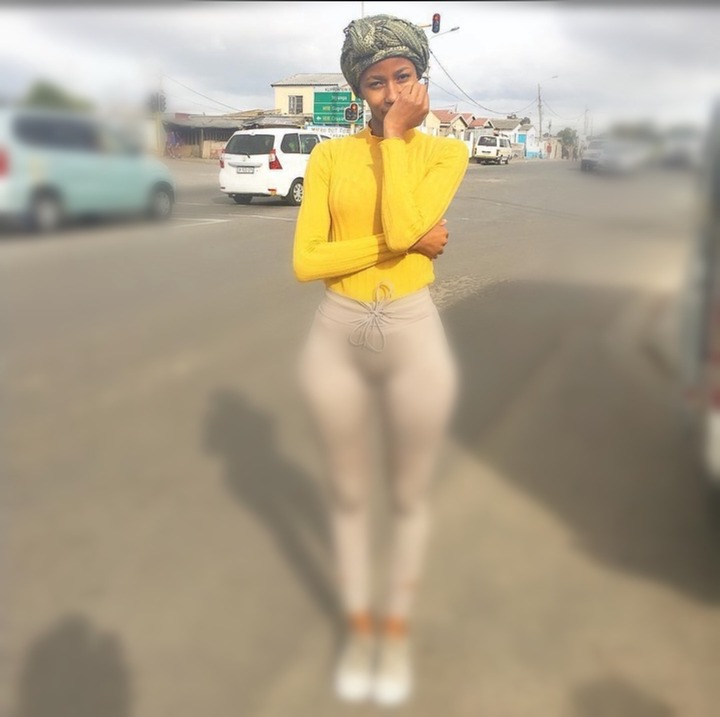 Nomsa is a personal trainer who's based around eastern cape and she's operating around eastern cape Nelson Mandela Bay and nearest areas.
Nomsa usually shares her pictures on social media knowing very well that men are always on her case, however Nomsa once said she's not yet ready for any relationship since she's busy with her studies and businesses.
She says she doesn't have much time to spare her life with someone else at the moment unless if that person can just do the right thing and lobola her immediately therefore she won't hastitate.
Some women are criticizing her, saying that she's just showing off inkomo to men out there because some get attracted by such prints.
I really understand that she's a personal trainer therefore people should really stop shaming her since she's always wearing tights and her profession allows her to wear tights so that she can be able to exercise flexibly son.
Content created and supplied by: Cleon (via Opera News )