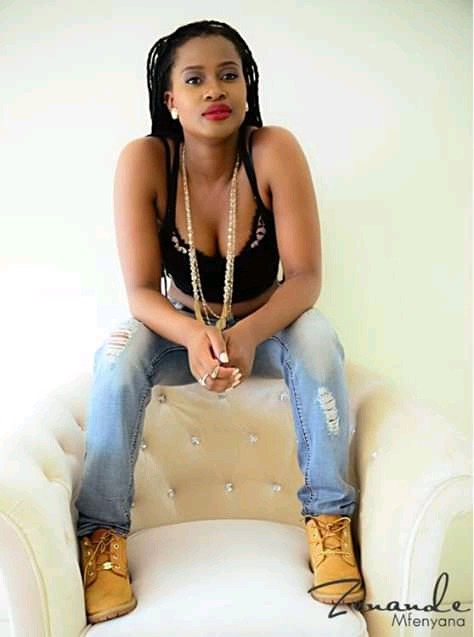 The last few years so many people have been going through a lot to lose weight. This is because there's no over night solution for losing the extra weight.
A lot of people have to work very hard to lose weight the natural way. That would be either diets or working out, some people prefer to do it both.
Whilst other people don't even have to take long to shed off pounds, many others have to work out for months, some have to work out for years before they reach their goal weight.
I can safely say that there's nothing that changes a woman's body like pregnancy. You have to go through a lot both emotionally and physically.
Putting on weight during pregnancy is very normal and a lot of people might even say that it's a sign that your pregnancy is going well.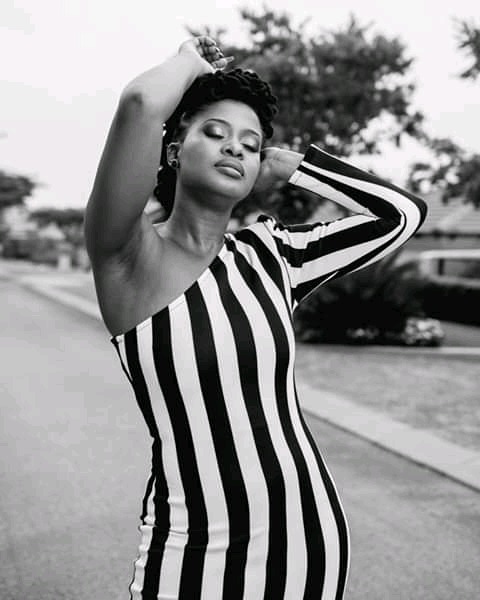 There's people who have babies then go out to wear bikinis in just a matter of a couple of months. Others have to endure the weight and lose it bit by bit.
Minnie Dlamini gave birth to her son only three months ago and she is already back to work and back to her old self. She looks like she lost all her post-pregnancy weight.
Zenande Mfenyana gave birth to her daughter a lot earlier than Minnie Dlamini and she seems to be having a struggle getting back to her old weight.
As she went back to work on the set of the Queen a few months ago, she said that she was not having it that the Ferguson's had gotten them fat cakes for breakfast.
Some of her followers said that she should be strong and not eat the fat cakes, others said that she must remember that her boss who is way much older than her has a six pack.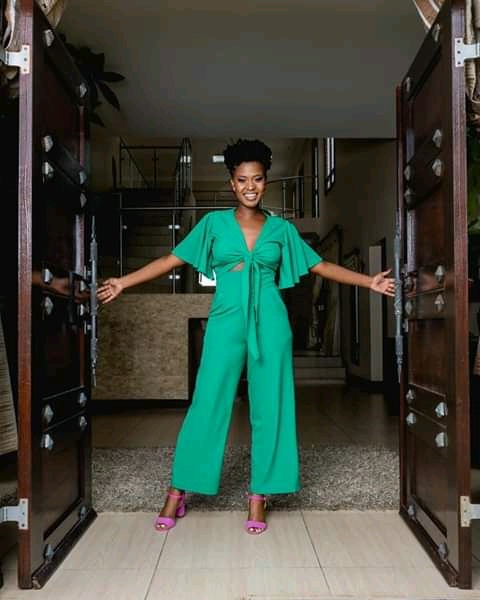 A few months ago she also posted on her social media platforms that she had gone back to gym and that she was back on diet. She said that her husband was fit and that she wanted to be like him.
Over the last few weeks she has been talking about her diets and her cravings to cook comfort food especially when the weather is a bit cold.
She has now come out to say that if working out doesn't help her to get back to her old self again, then she's going to have to go under the knife and do some cosmetic surgery to lose the weight.
This is something that a lot of people do when they can't lose the weight on their own. To most, this is the last option for them, and even still there's a lot of options to choose from.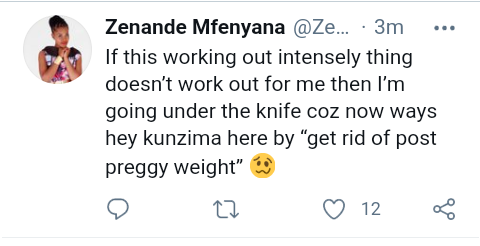 Content created and supplied by: Nkunkza (via Opera News )