High blood pressure is one of the common diseases, especially among African aging woman. It is also quite normal with the plus size persons both man and woman. When you are plus size, sometimes it doesn't matter your age, the amount of fat in your body can actually cause high risk of getting high blood. In most of the times it affects your body temperature, legs, eyes, breathing, heart functioning and skin color. If you ever suspect any risk with this sickness, please consult you doctor, the early you control it with treatment, the better.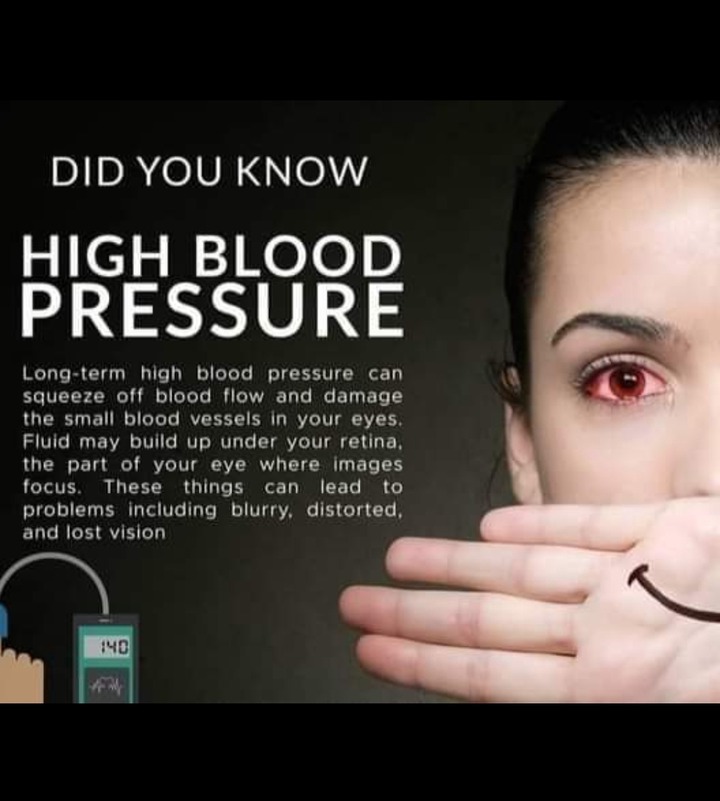 https://www.facebook.com/groups/1732888577012068/permalink/2560810890886495/ let's examine the information below
High blood pressure can damage the tiny, delicate blood vessels that supply blood to your eyes, causing:
Damage to your retina (retinopathy). Damage to the light-sensitive tissue at the back of your eye (retina) can lead to bleeding in the eye, blurred vision and complete loss of vision.
Maintain your high blood pressure with natural organic remedies and Eye care packages.
Yes you can also try to use natural remedies to cure infections that comes as a result of high blood pressure but first check with the doctor for their safety and effectiveness. Thank you
Content created and supplied by: TheWise1 (via Opera News )