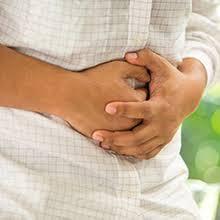 1. Olive oil
This heart-healthy oil is also good for the gut and the digestive tract because it helps lubricate the bowels. Take a tablespoon with breakfast every morning to help speed things along.
2. Drink a cup of coffee 
A cup of caffeinated coffee loosens the bowels. The caffeine in the coffee stimulates the gut similar to eating a full meal. Although drinking more water is a great way to prevent constipation, coffee is far more useful for curing it.
3. Use a footstool
The squatting position increased the angle of the anorectal junction, making it easier to defecate. Opting for a low stool lets allows your body to squat while you sit on the toilet.
4. Eat more fiber
Seriously increase your fiber intake to promote regularity. People who eat more fiber are less likely to become constipated. Squeeze more fiber into your diet with pears, apples, berries, broccoli, carrots, beans, oatmeal, bran and seeds.
Content created and supplied by: Victorkd (via Opera News )