The New York Times reports that with the coronavirus restrictions in European countries set to drag into the spring or perhaps longer, health professionals fear the deteriorating mental state of young people, who they say have been among the most badly affected by a world with a bad foreshortened sense of the future.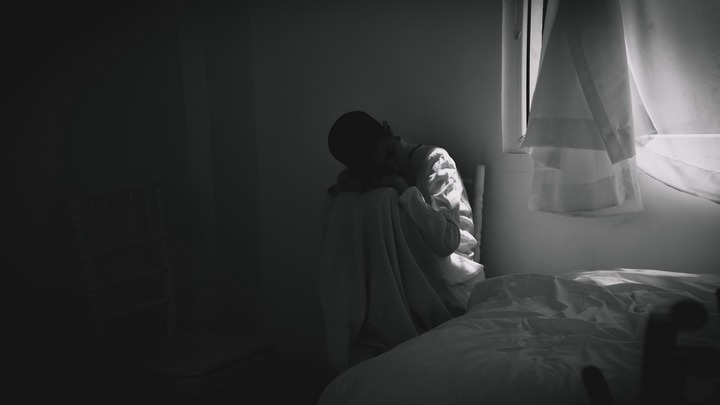 Sam Moqadam (Unsplash)
It seems like the Lockdown due to the Coronavirus pandemic has its own side effects. On the one hand, the system tries to protect people from Covid-19, while on the other hand people young and old are falling into other diseases.
Also reporting that, "Remote learning, lockdowns and pandemic uncertainty have increased anxiety and depression among adolescents, and heightened concerns about their mental health". Most people are falling into a situation where days grew long and lonely. Learners feel distracted always getting bleak news and scary news concerning the coronavirus and the pandemic.
Almost everyone's focus has moved from everything else that they do in life to the gravity of the situation arising from this strange virus. Learners are depressed and grades dropping in some cases and in others improving.
attaining good grades rather than a phobia that pushes every to check the news for how many infections and deaths have been posted on social media, on the news, etc.
Isabella Kwai and Elian Peltier reported in their article that, "Many European countries went into the fall with the illusion that they had curbed virus outbreaks, only to face an even larger wave of infections this winter. That led to mistaken expectations, young people said, that harsh restrictions would soon end.
Lockdowns have offered some a respite from the stresses of school or work, which have made them more resilient, psychologists say. But for others, especially those who already struggled with mental health conditions or limited access to care, their fragility has been exacerbated".
Mental health professionals in European countries are growing increasingly alarmed at the rate at which the mental state of young people is deteriorating and are the most badly affected by curfews, closures, and lockdowns.
It seems young people have to bear much of the burden of the sacrifices, all this in order to protect older citizens who are at risk from severe infections. Young people are considered the last in line for vaccines and schools and universities closed. Mental health professionals argue that their resilience may be overestimated.
With a restricted social life, uncertainty, and perilous times in their lives, many young people are battling because they believe that they are losing precious times in their prime years.  
These aspects along with the substantial and abrupt changes individuals have had to adjust to on a personal level have had a regarding the impact on the mental health of a large percentage of the World's population. One of the aspects that have proven to be of concern to scientists has been the negative impact of the pandemic on the mental wellbeing of both the overall population and front line and healthcare workers, the latter of which has been active components in reducing or eradicating the spread of the disease.
This pandemic has confined the day-to-day lives of individuals significantly and has restricted their social interactions with others to the bare minimum with no physical contact. These necessary precautions have exhausted the mental and emotional state of people and have caused a significant degree of mental distress.
All over the world, there have been lost economic opportunities, missed traditional milestones, and forfeited relationships at a pivotal time for forming one's identity.
SOURCE
New York Times: https://www.nytimes.com/2021/02/14/world/europe/youth-mental-health-covid.html
https://sacoronavirus.co.za/2020/10/22/mental-health-and-covid-19/
Content created and supplied by: Mbuyu-Ana (via Opera News )