The world is in a turmoil resulting from the coronavirus. Many as a direct or indirect result of the coronavirus have lost their jobs, their homes, their peace and most unfortunately their loved ones.
Vaccines have come to the fore as the Savior of those who wish not to perish from the deaths rampaging our societies. Many discussions have arisen concerning the same vaccines. Those scared of death are advocating that everyone must be forced to take these pharmaceutical vaccines which have no trust foundation as all we have to go on is what the pharmaceutical companies and their allied scientists are telling us. Let's not be ignorant, pharmaceutical companies do not have a good clean track record with humanity. There are no saints there and they have proved beyond that its all about the money. Many scandals which cost many lives have come to the fore in their pursuit of ever increasing profits. They themselves have paid many billions in settlements arising out of lawsuits. Why such huge payouts if they are not guilty. However I don't want to talk about them but that background is always worthy to consider.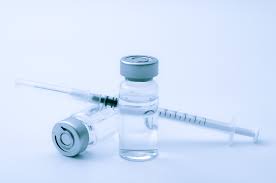 Whilst there are now these pharmaceutical vaccines doing the rounds, I want to urge Christians not to forget to take this godly vaccine also doing the rounds. Take this vaccine Christians as truly, your lives depend on it. 
The world has offered several types of natural vaccines such as AstraZeneca's COVID-19 vaccine, Janssen's COVID-19 vaccine, Novavax's COVID-19 vaccine​ and others. But i want to ensure all believers in God's word take this vaccine, guaranteed to protect them and its born in the pure, all knowing abodes of the Spirit of God. It is tried and tested, many have taken it in times of pressing hardships of all kinds and this spiritual vaccine has never failed to cure any natural calamity. It did not need human trials nor has its inventor ever been sued for lack of its promised results. The results of this vaccine are life, life and more life. Take it O Christians and non Christians alike, for it does not discriminate; they who take it shall live.
For the Lord God , the Holy One of Israel has said this, "In returning [to Me] and rest you shall be saved, In quietness and confident trust is your strength." But you were not willing,
Isaiah 30:15 AMP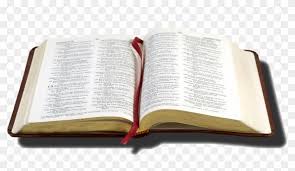 This is the vaccine of the times. We have somehow become too busy with the things of this world that we have forgotten about God. The world is full of things that are anti-God and we have been deceived to enjoy their unending pleasures at the expense of the relationship with our God. Time is a precious gift and what's gone of it you shall never get back. Use what you have left of it wisely. Lets repent and rest in our God. Then we won't fear what the world fears. For the Lord shall be our shade and no disease shall prevail against your tent. No weapon formed against you shall prosper. Though a thousand may fall at your left hand and ten thousand at your right hand, you shall be safe. In quietness and trust is your strength. He who says that His strength is made perfect in human weakness says to you, Be still and know that He is God. Take this vaccine of repentance and turn to Him. Stop being lukewarm towards Him. Show Him that you love Him by being obedient to Him and it shall be well with you. Start caring for what He cares for. 
When calamity strikes, you shall call upon Him and He will say to your soul, "Here I Am". After this vaccine is living and active in your system, you won't need a second dose, you can go out of your tents and come back without fear for He will be the lamp unto your feet and a light unto your path. 
Above all, this vaccine assures you eternal life. What that means is that after you die, you will be collected unto your God in peace.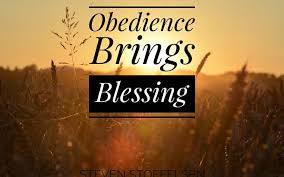 Dont be led astray by these scientists whose minds are poisoned by their theories. This world did not result from a big bang. Really, if you believe that, you will believe anything! Show me one Mercedes Benz or house or gadget or anything in your house which can be made by any kind of bang, big or small. Before you make anything that will last you need to gather materials that will endure. Even if you have all the components to make it, you still need the expertise to put it together. How many people have died from aeroplane accidents just because one thing was out of place. Any unnatural thing you can point out to in the world that exists or did once exist had or has a maker. So too with the world. I can deny all I want that Mercedes Benz has a creator but tha doesn't make it true because Mercedes Benz did not come out of any big bang. It was a thought out process brought to realization by purposeful actions by its maker, so too the world and all that's in it. Denying God does not make Him any less real and my saddest thought concerning those people who stubbornly deny Him is that a day is coming when they will realize that just as Mercedes Benz had a maker, so too did humanity and all the vast glories of the skies which they so vainly tried to deny with no strong basis other than a weak theory of an unproved, but highly contended for big bang. 
Repent (turn back to God), for you will find rest and receive your promised salvation from Him. 
He is waiting for us with open arms as He does not delight in th death of sinful man but delights that we turn to Him and receive life. Don't put it off, receive your spiritual vaccine and it shall certainly be well with you. 
Content created and supplied by: Nkosnat (via Opera News )