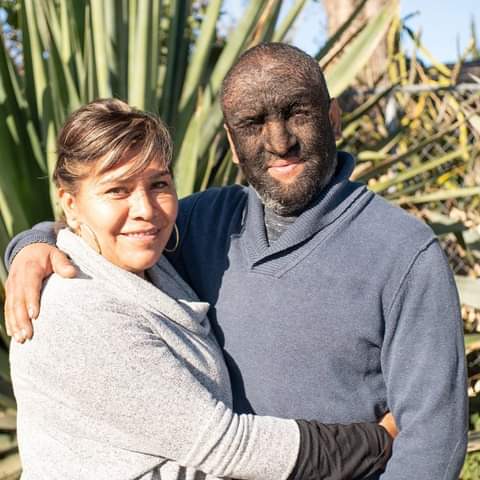 A man who goes by the name Gabriel has a rare condition called hypertrichosis his condition doesn't limit him from living his life to the fullest.
According to the briefly news Facebook post the man on the above picture goes by the name Gabriel his family and friends playfully call him wolf man a name he has joyfully embraced, he was given this name because he was diagnosed with hypertrichosis at birth.
This condition called hypertrichosis causes excessive hair growth all over his body, all 30 of his family members share the same conditions but their hair growth is not as excessive as Gabriel's hair growth, at a young age Gabriel found it hard to except himself but he grew to appreciate himself.
Gabriel receives a lot of support from his family and close friends he understands that his condition should limit him from living his life to the fullest potential, although his an outcast to those who don't understand him he has learned to be positive and educate people about himself.
The story of Gabriel is an inspiration to many people who are born with rare conditions that they should except themselves and live life to their fullest.
Source:https://www.facebook.com/406181836205726/posts/2009865242504036/
Content created and supplied by: TshiamoMbiza (via Opera News )