Here are Ronaldo's workout routines that he does in the weekend.
Ronaldo's first advice is to write the things you are going to do on a piece of paper, so that you can keep track on which workout you should be doing at the moment and after that.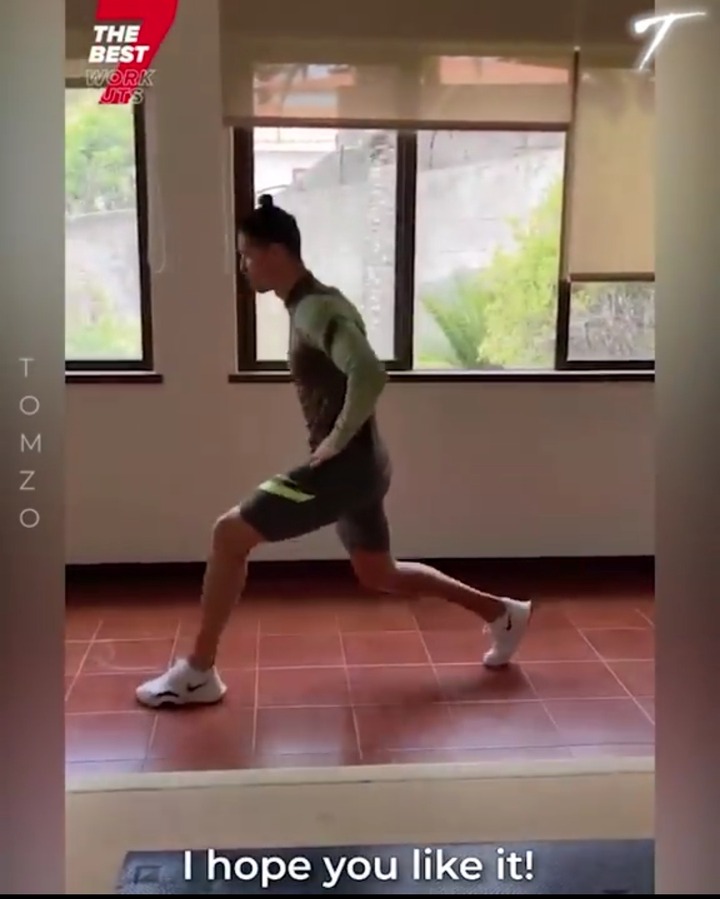 The first exercise involves the legs, which is the lunges. Ronaldo says that you can do this exercise either 10 times, 20 times or as much as you possibly can. He later says that he does them 20 times with 5 laps.
After that it is doing side to side lunges and then jumping. He recommends doing it 10 times.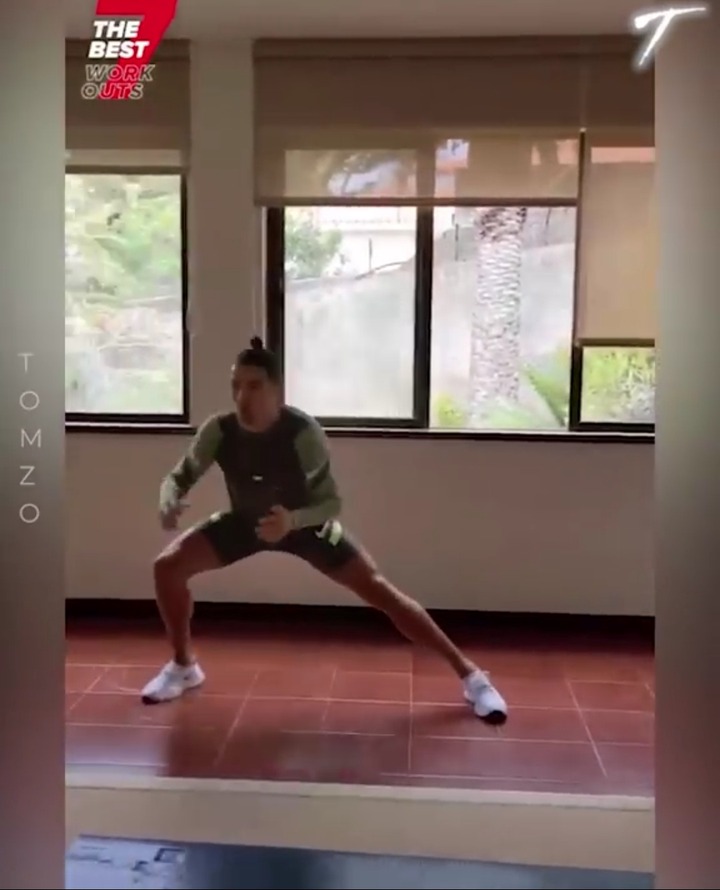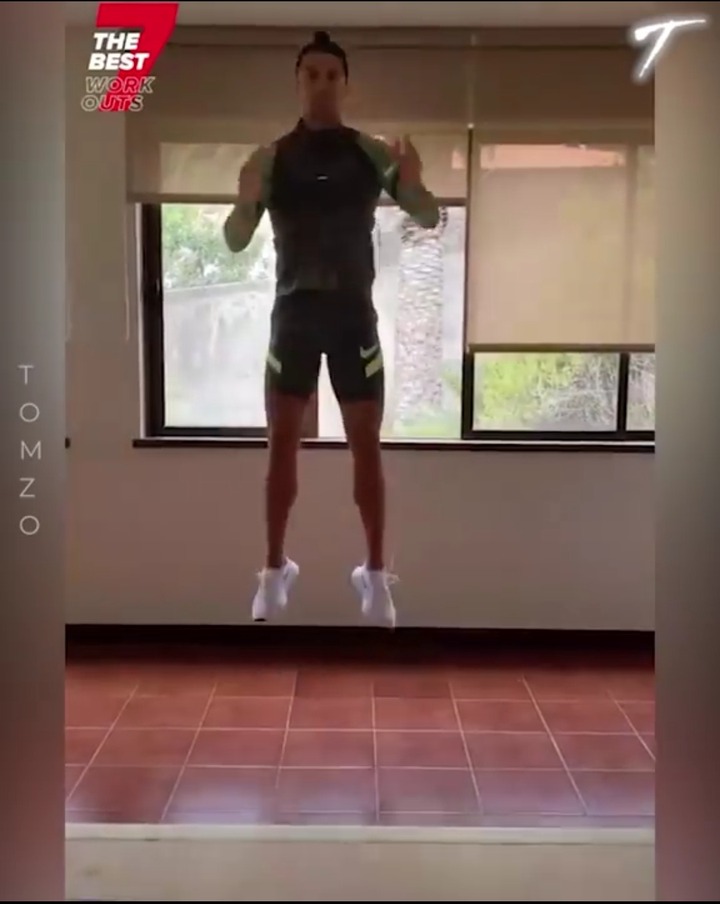 2. Push ups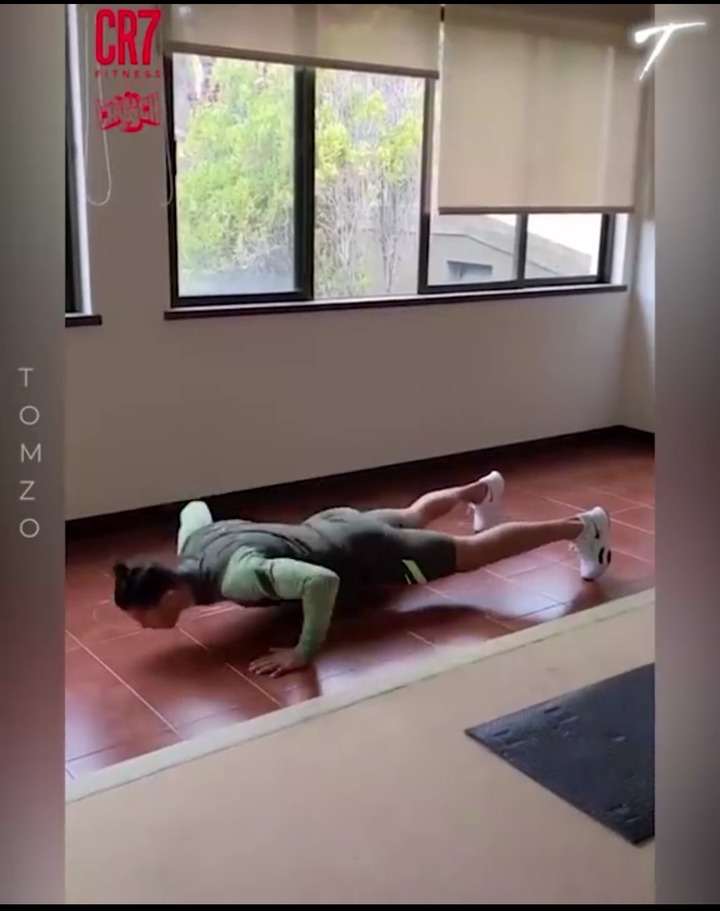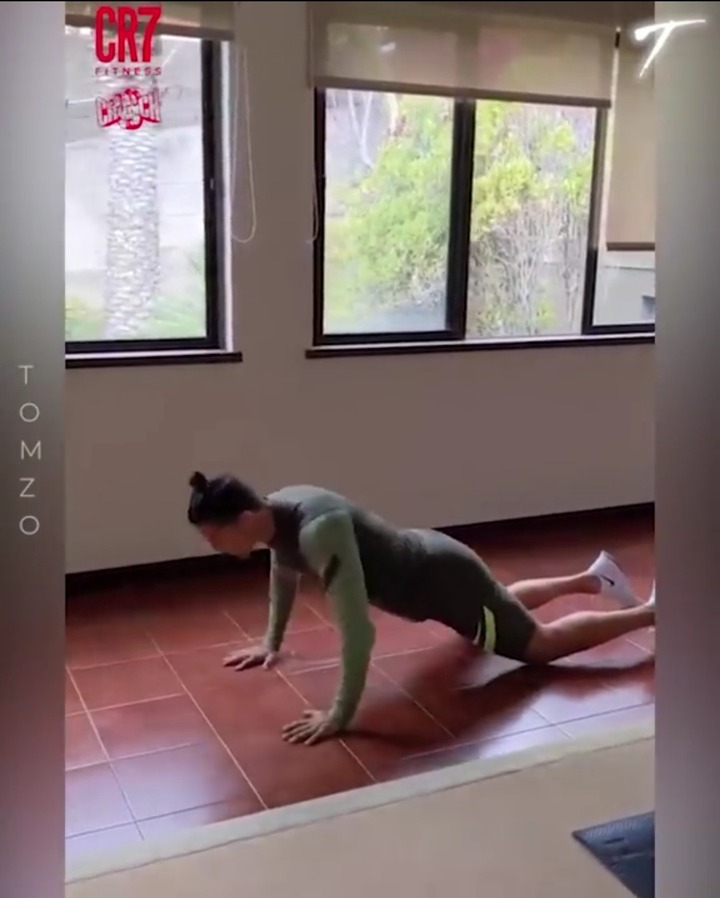 The second exercise is the push ups. You can do 10 to 20 of them. You can either stretch your hands or bring them closer. If you don't have the power to do the normal push up form, you can do it on your knees.
3. Ankle touch and crunches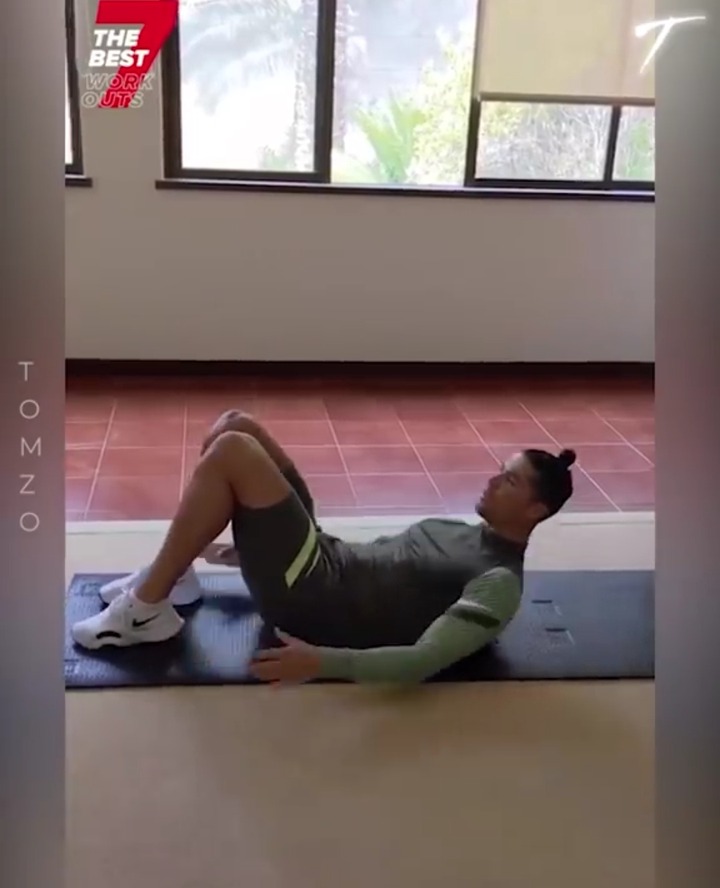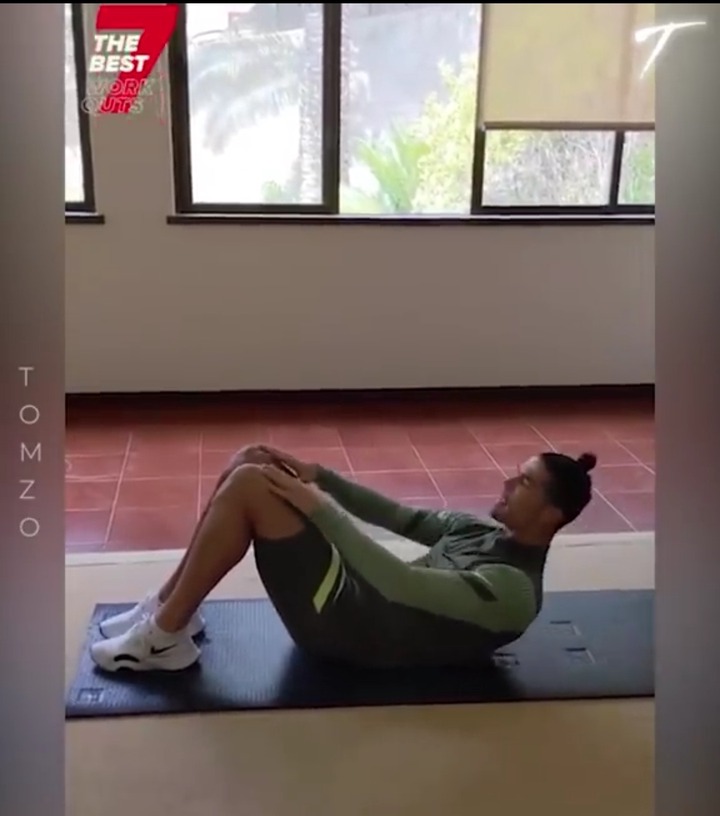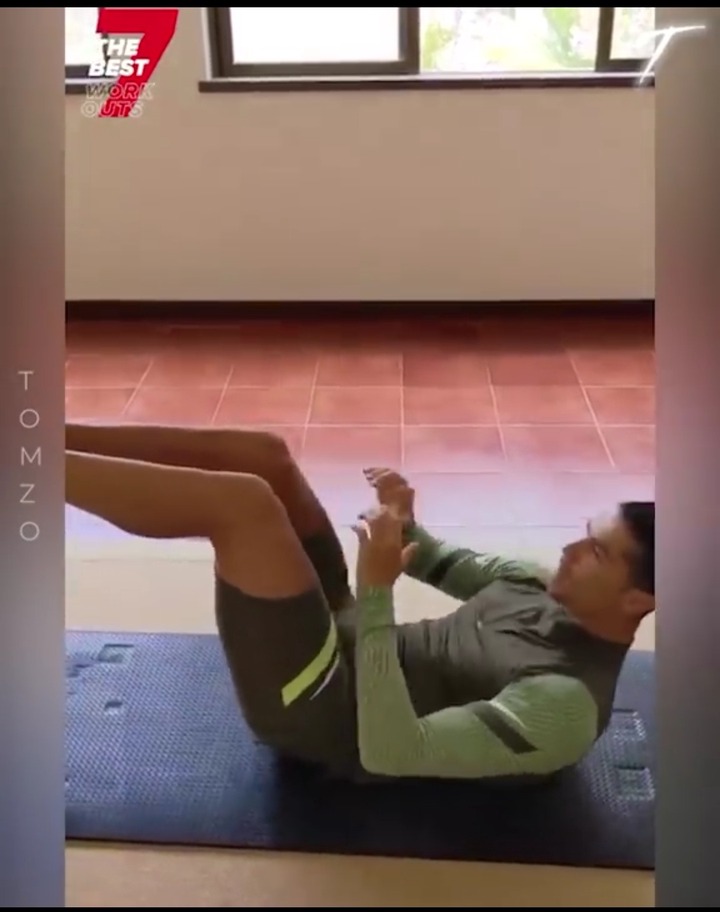 The third exercise targets the abs. You can do the ankle touch 2 times with 25 reps. You can can also do crunches with which ever position you are comfortable with.
4. Donkey kicks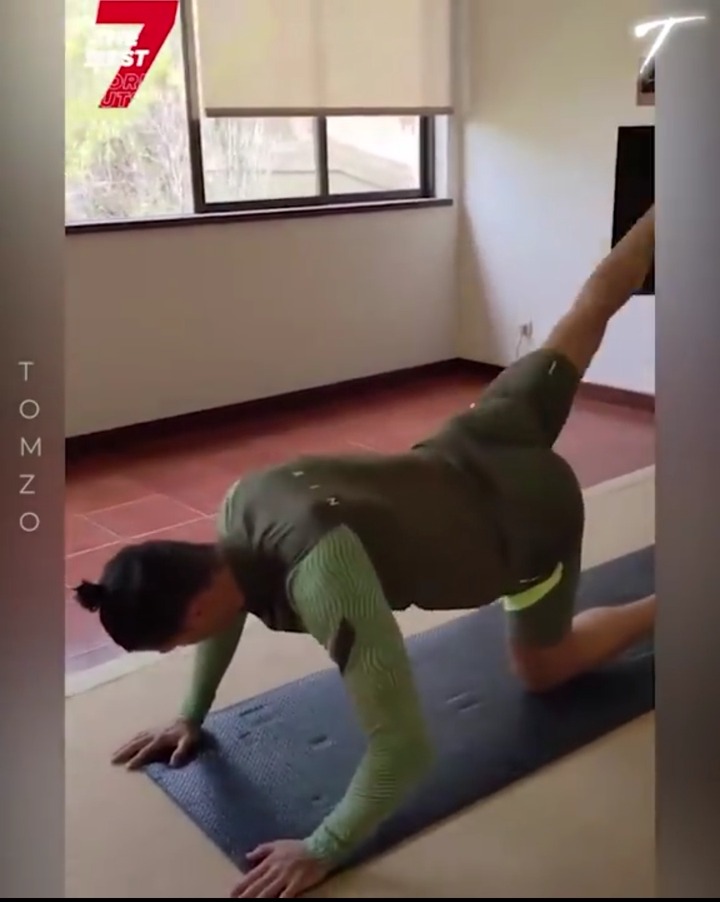 The fourth exercise is the donkey kicks. It is important as well to train your behind. It's good for the glutes and also for the legs as well.
5. Squats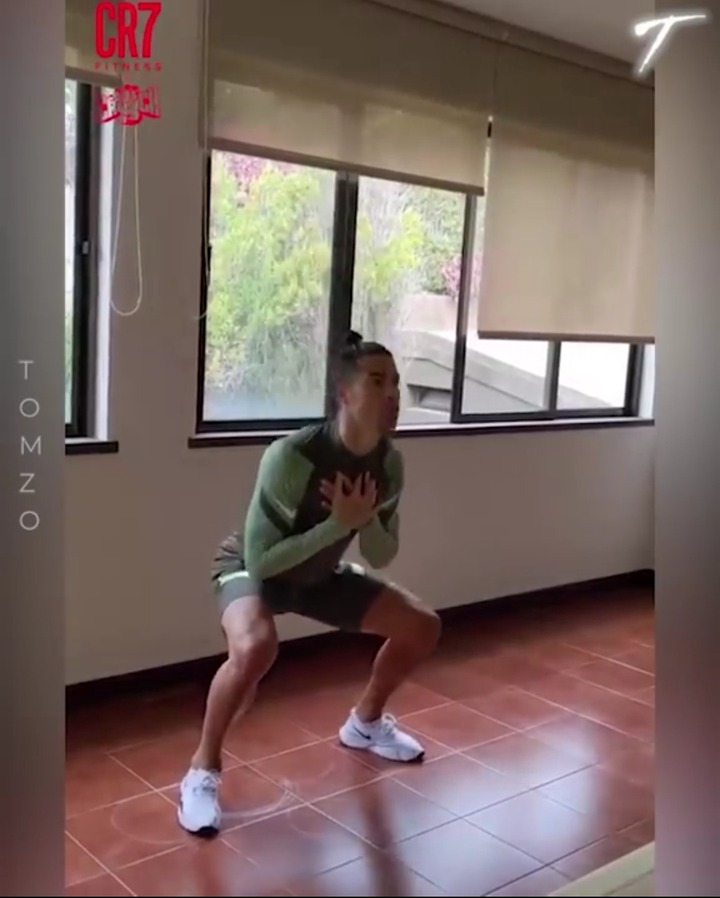 The fifth exercise. Squats. You can do it 10 to 20 times.
6. Plank form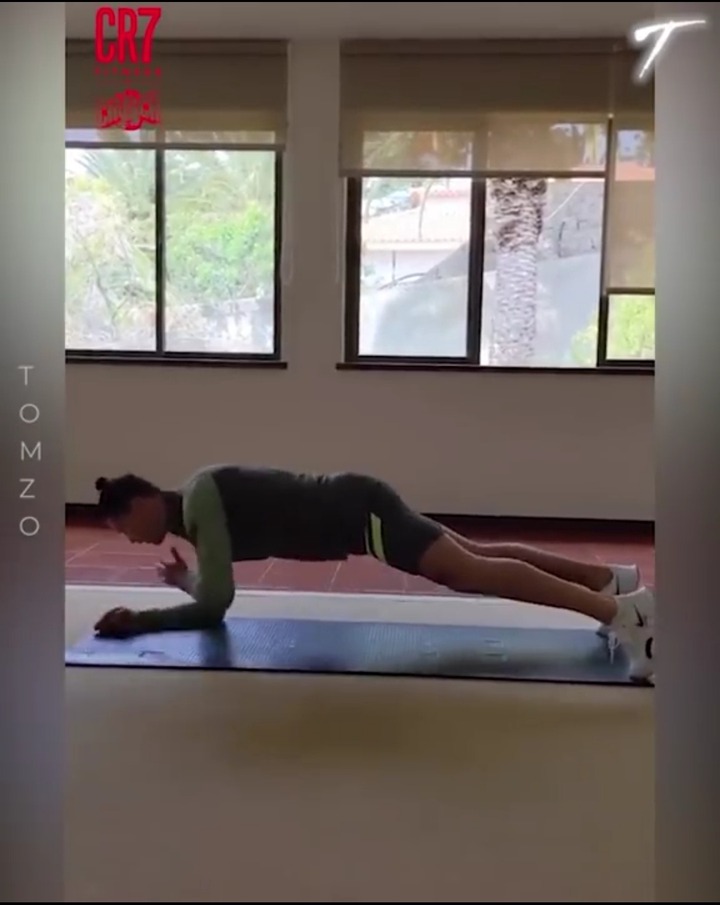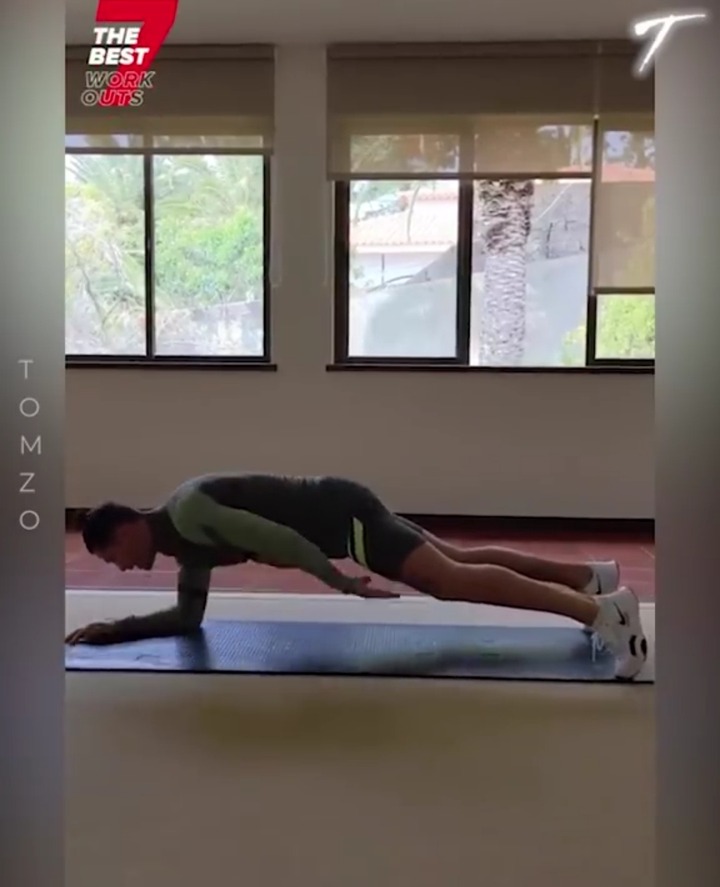 The sixth exercise targets the arms, the abs and the legs. Do the plank but then touch your shoulders 10 times. After that do 10 mountain climbers and then in the same plank position touch your knees 10 times.
7. Back extension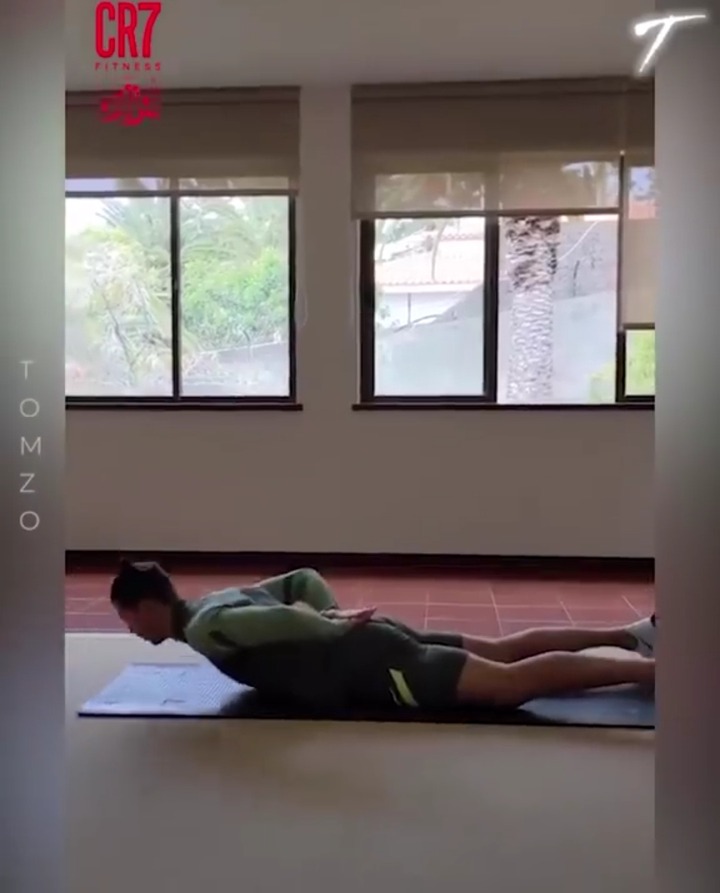 The seventh exercise, back extension. Do it 10 times and then take a take second break then do it again.
"My advice is to do it 3 laps, I do 5 laps but I recommend 3 for the beginners." - Cristiano Ronaldo
Please like, share, comment and follow. 
Content created and supplied by: News.info20 (via Opera News )