Despite the threats that are issued by SADC, Prophet Makandiwa founder of UFIC and Christ TV, Harare, Zimbabwe, has released another warning against the vaccine. It was said, people who spread news against the virus might face jail time, because they are lethal as the virus itself.
A world renowned Zimbabwean prophet, E Makandiwa who wants prophesied about covid19 and again prophesied about the vaccine, which in his words said, "I don't care about prison, but me and my family will not be vaccinated! https://www.zimeye.net/2020/04/06/watch-video-makandiwa-vows-he-will-never-take-coronavirus-vaccine/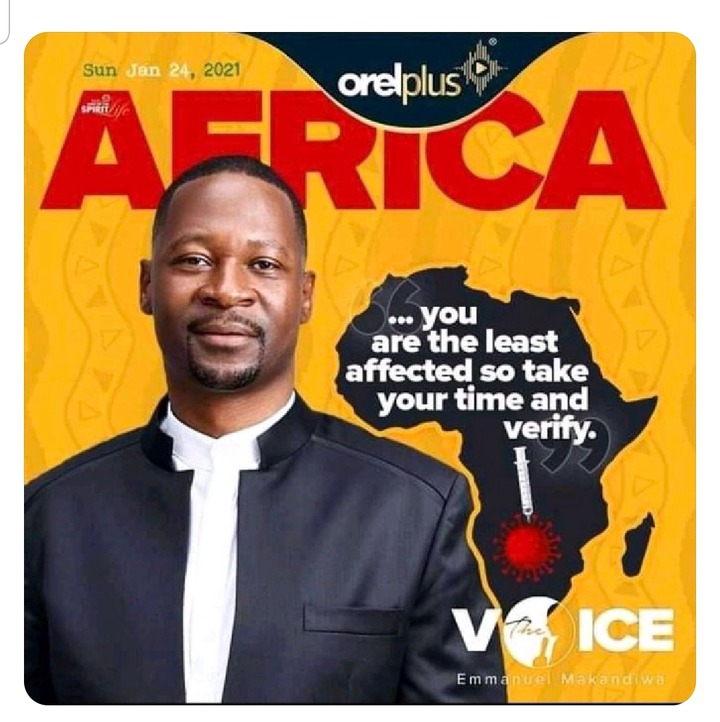 Some of his concerns on the vaccine were prophetic and some were logical, especially when he said, "consider the time the vaccine was manufactured and approved, this make it very suspicious.
Here he comes again but say it in a wise way, he said, "africa you are the least affected, so take your time! Analyzing this, he is saying, Africans be careful, there is no need for vaccine!https://twitter.com/KufaPrime/status/1358831853906649093?s=19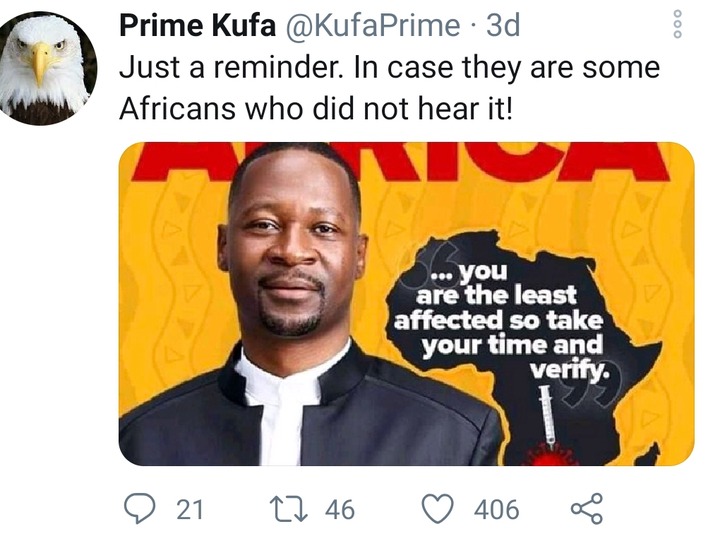 Thank you, please share your thoughts on the comments below
Content created and supplied by: TheWise1 (via Opera News )