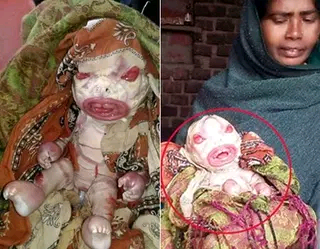 Some stories are devastating and are also really difficult and hard to write, but we have to accept and write them as it our job to do so, so that people get aware of such stories out there, whichever the circumstances, a mother should learn to love their children the way they are, weather they are not well in the head or are born with some parts disabled or malfunctioning, whether they can speak or not and can hear or not and can move or not.
It is the duty of every mom to love their children and accept them as they are, however, difficult, or hard it may be to do so, but it needs to be done. A mother has rejected her premature baby girl born at an Indian city, simply because she looks like an alien, I say alien because there is no other word that can be more suitable to use to deliver the picture to you quickly.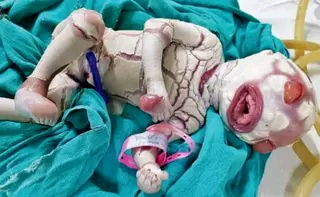 The 28-year-old woman, who refused to reveal her identity, gave birth to a baby girl at a government runed hospital in Patna district of Bihar, in eastern India. The mom said: "I have no idea how this happened. I and my family are completely devastated of this." The rare genetic condition called Harlequin Ichthyosis happens due to an acute case of malnutrition causing the skin and facial deformities.
The condition literally means that one who is born of dry, scaly 'fish' like skin, it affects one in 300 000 births by inheriting a mutated gene from the parents. Infants with this condition are born with a very hard, thick-skin covering most of their bodies, and this is broken into large, diamond-shaped plates separated by deep cracks (fissures).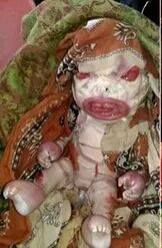 Dr Maruti Sinha, Senior Consultant Obstetrician and Gynecologist told the media that it is for the first time they have witnessed a baby born with this skin deformity. Harlequin Ichthyosis involves an ABCA 12 gene defect. Till date, only 3 cases like this one have been reported and all those babies died soon after birth, and she revealed that they cannot confirm if the baby is a boy or girl as its genital organs have not fully developed yet.
After news of the baby broke, many people went to the hospital to have a glimpse of her, and doctors were forced to intervene to remove the number of people gathered outside the hospital to see the baby, but the bad news is that the baby died soon after developing respiratory problems.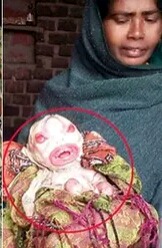 And survival rate of babies born with this condition is so low, and three cases are reported globally wherein patients are alive and suffering.
What do you have to say to the mother who just rejected her own baby? What do you have to say about this?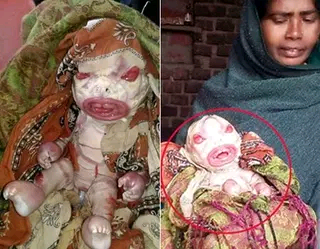 Do not forget to follow me so that you would not miss my upcoming articles and to visit my page to read also on the ones that you might have missed already.
Do not forget to like, comment, and share this article with others out there.
Source: https://lkphx.net/2RH6
Content created and supplied by: MatthewMnisi (via Opera News )