South Africa is one of the counties which are experiencing an big increase in corona virus cases. According to Covid statistics the infection rate has increased to more than 2000 new infections a day.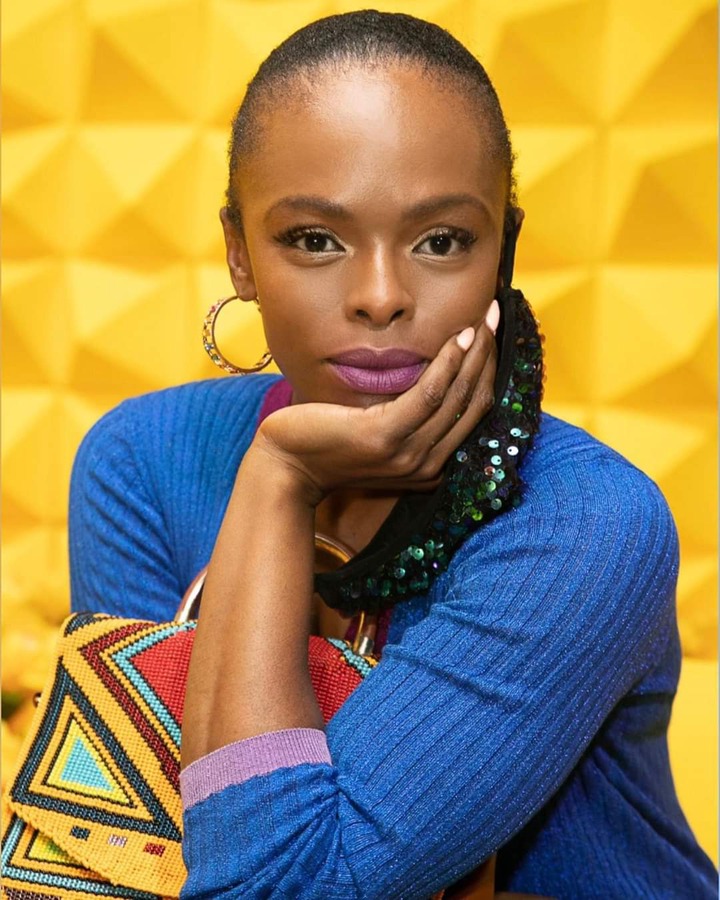 Singer and Idols judge for Unathi Nkayi humbly narrated to a fan the importance of always following Covid regulations and keeping safe. She advises people to still take precautions and not be relaxed to this deadly virus.
A fan by the name of Zuvahabane shared how Unathi did not warm up to her when she wanted to embrace the star.
She shared this on social media :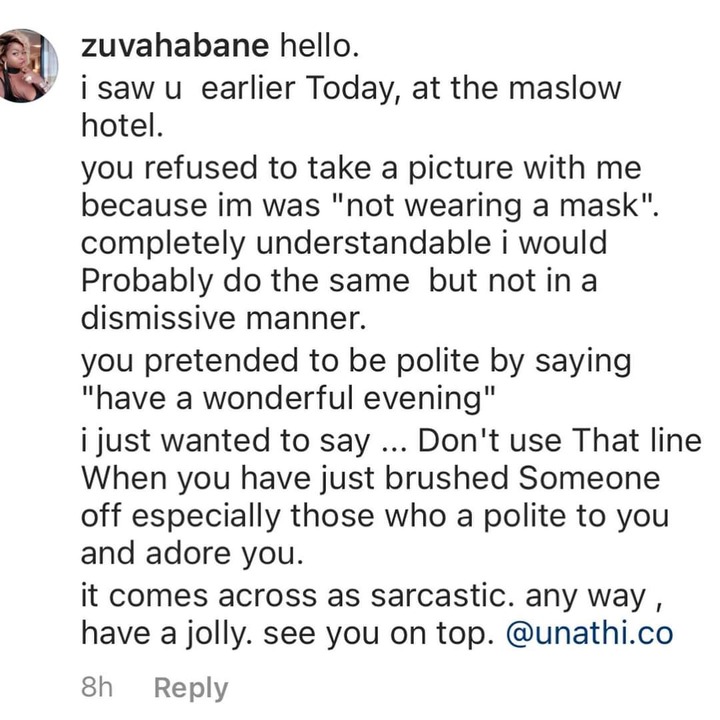 Unathi clapped back in a humble but firm manner on the importance of wearing a musk. She shared :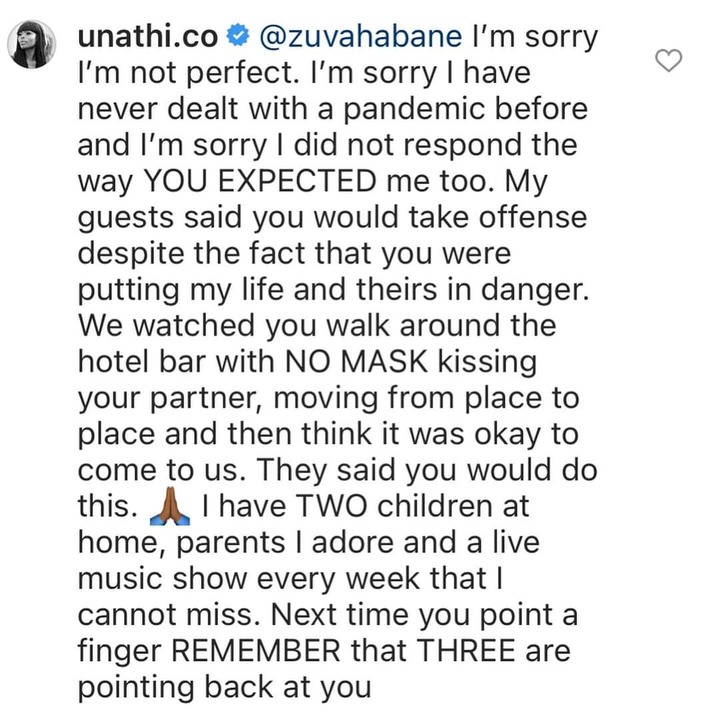 It is of paramount importance to still take Corona virus very seriously. It is still live and killing people daily. People are advised to do the following :
* Always wear a musk
* Sanitise your hands often
* Practice social distancing. This includes giving affectionate hugs.
* Avoid over crowded places as the virus multiplies through contact.
Unathi wrote the following the following on her social media account :
Uncomfortable truth
"Things have changed and they have changed forever and we will all react differently because of our personal journeys and responsibilities. 
I am noticing an increased tension building with people I have never met who want to engage with me and get offended if I decline when they are not wearing masks in public places. This is the New norm and it is going to be like this for a while. 
Daily, because I come from the EC, which is terribly affected we are receiving news of people dying. As I speak I must return there tomorrow to bury my gran. My friends are losing their parents, siblings and colleagues and this is hitting all of us HARD. 
I guess this is my disclaimer........call me ANYTHING you want under the sun. If you're NOT wearing a mask.......don't expect ANYTHING from ME. I will not put my children or parents in danger. I imagine having to miss the live shows on Idols because I wasn't vigilant. I can't🙏🏾❤️❤️"
Content created and supplied by: CleopatraMH (via Opera News )