Lets face it, not all of us men were created equal. Some of us have bigger frames while others are naturally smaller. Nothing we can do about it right?
Well WRONG!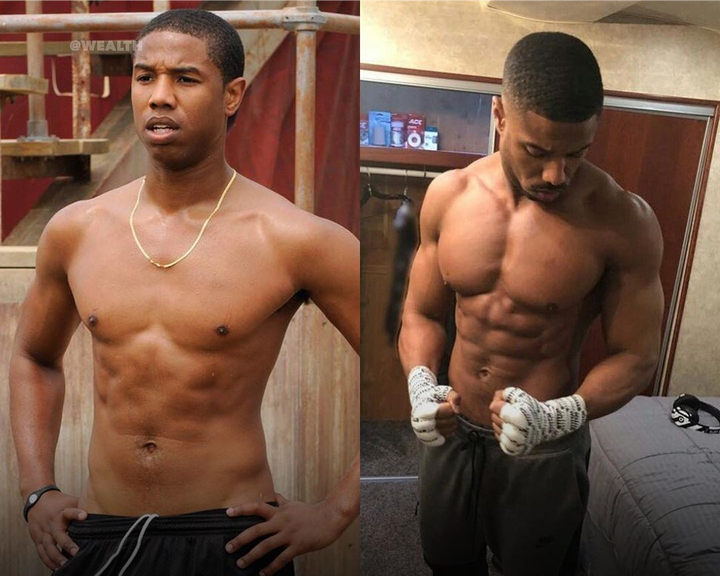 The key to bulking up and building muscle lies mostly in two different activities, eating and working out. In fact, if you've ever tried gaining weight and failed, chances are you were probably not eating or working out enough. With that being said, here are a few guidelines to bulking successfully and building muscle.
You're Not Eating Enough
As mentioned earlier, the biggest mistake skinny guys make when trying to gain weight is to think that they are eating enough calories. To test this out, simply write a list of all the foods that you've eaten in the last two days and see. Chances are you're not eating enough healthy calories.
The golden rule to bulking is to eat more calories than your body burns to create a Caloric Surplus. If you're someone who already is active then you obviously have to eat more than what you burn in your physical activities.
Weight Training And Compound Workouts
In order to build muscle and strength, a sufficient amount of time must be dedicated to working out. A minimum of twice a week is effective for beginners. Focus on weight training exercises that target individual body parts such as biceps or triceps for upper body workouts then do the same for your lower body. Follow this with compound workouts such as barbell squats or deadlifts on a separate day.
Remember: Always split your work outs to upper and lower body days to give each muscle group a chance to rest. As you get comfortable with each workout, remember to increase the amounts of repetitions and sets you do in order to cause increased tension on your muscle fibres.This is known as Progressive Overload.
Eat Plenty of Carbs and Protein
A successful bulk requires sufficient amounts of carbohydrates and protein. Carbs are the body's main source of energy as they fuel you during workout sessions, which is where the muscle building actually happens. Protein then builds up your muscles by helping them to recover. Here are examples of the types of carbs you should be eating:
Pasta
Peanut butter
Nuts
Avocados
Bread
Here are the best sources of protein:
Lean beef
Tuna
Eggs
Chicken
Fish
Remember TRACK YOUR CALORIES!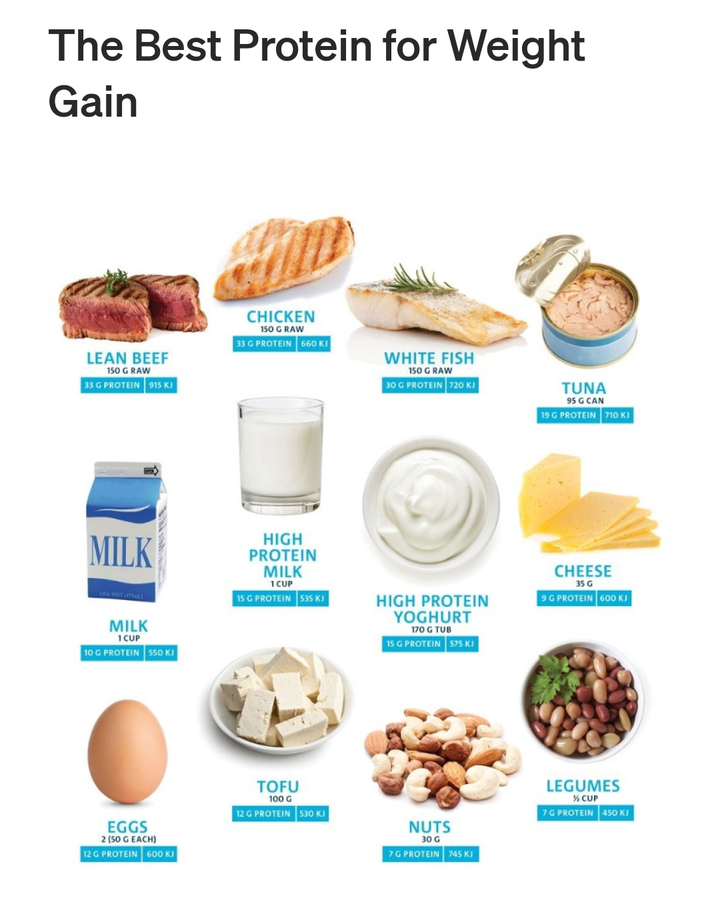 Use this as a guideline for bulking and gaining muscle. Be consistent and the results will start showing.
Content created and supplied by: @DiamondLife (via Opera News )