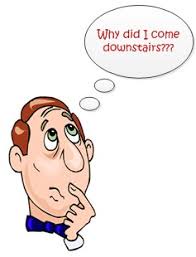 Often when life becomes too hectic for us, we experience moments of forgetfulness which can be very frustrating. However, it is a normal experience which can be easily improved.
Below is a list of three (3) natural thing in which we lack and can affect our memory.
Fish Oil Supplements
The consumption of fish oil supplements is known for health benefits such as improving memory especially in old people and reducing the chances of heart diseases. One should consume oil supplements which are rich in Omega 3 fatty acids; eicosapentaecoic acid (EPA) and docosahexaenoic acid (DHA).
Meditation
Meditating is not only good for reducing stress but also enhancing the memory. This is because it increases gray matter in the brain which contains neuron cell bodies. This gray matter is important because it positively impacts memory and one's cognition. 
Adequate Sleep
Being too busy and as a result resting less negatively impacts the memory which is why you need to get as much rest as possible. This is because sleep consolidates memory by means of strengthening short term memory and transforming it into long term memory. 
Hopefully this information helps you a great deal. Happy memory enhancing
Content created and supplied by: She_King (via Opera News )