The family of a child with amputated finger blames the hospital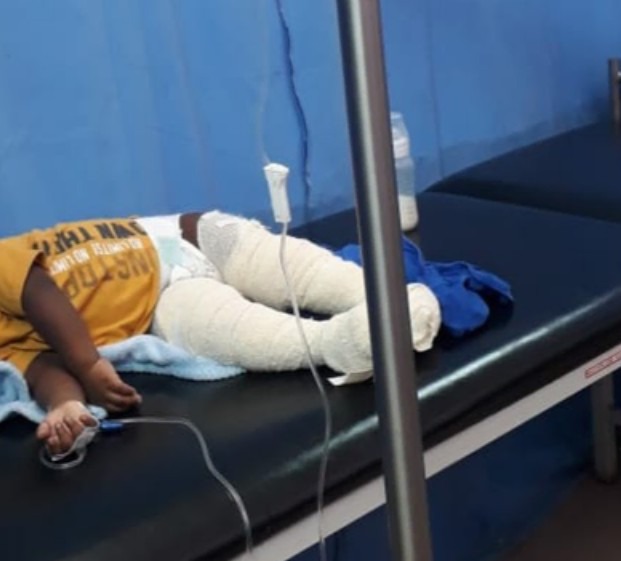 This is the photo of Alwande when he was admitted in Hospital.
THE family of a child with amputated left fingers after being admitted to Prince Mshiyeni Memorial Hospital with burns on his legs last month has blamed hospital negligence.
Alwande Mgobhozi, a one-year-old from Umlaza, is about to grow up without a finger, as on Monday doctors at the hospital decided to amputate it because the hand was said to have signs of decay. 
Although the provincial health department said in a doctor's affidavit, Alwande was admitted to hospital with burns on his legs and arm, but the family said he only had burns on his legs.
Her mother, Ms Lungile Mgobhozi, said she was curious about the cause of her baby's hand rotting.
"The hand was clean. What happened was the drip connection, which later appeared to change color and peel off but they kept saying it was nothing.
 I was told to apply vaseline to him to heal, they said it was done because they used an adrenaline injection, "said Ms Mgobhozi.
She said that when she saw the progress, she asked them to give him a little chance to go home as a returnee, and she took her child to a private doctor who told her that this was caused by a misplaced drip. 
She said the baby had been taken to Inkosi Albert Luthuli Hospital.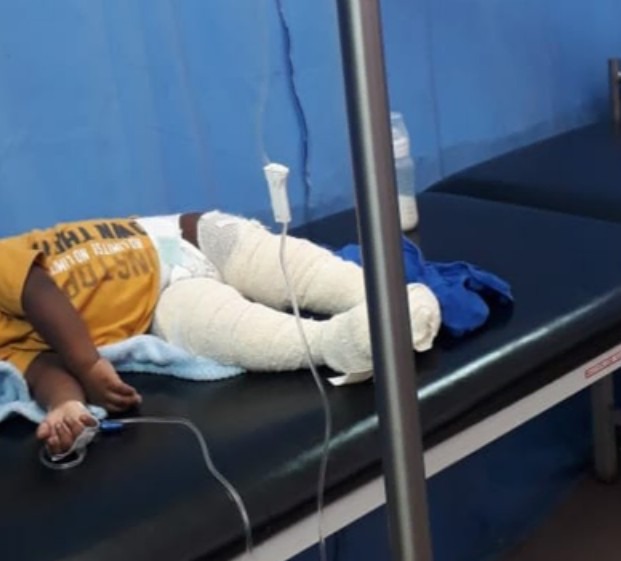 Department spokesperson Ntokozo Maphisa, as usual, said the department was not commenting on the patients' condition and treatment in public, but said the allegations were untrue.
"According to an affidavit written by a specialist in charge of the intensive care unit, the patient had burns on his hand.
It also appears that every effort has been made to treat the patient in a professional manner, "said Maphisa.
He said health workers may need to make tough decisions that are not easily understood by a non-health professional, adding that it is important to make decisions, to explain to parents or designated patients' relatives, and that this should be done. 
He requested that if any of the patient's parents misunderstood, they should contact the hospital authorities for an explanation.
Despite the department's comments, the family has photos with the baby bandaged only on the legs while admitted in the hospital.
Source: https://www.facebook.com/208155592545442/posts/4251044811589813/
Content created and supplied by: Moeletsi (via Opera News )