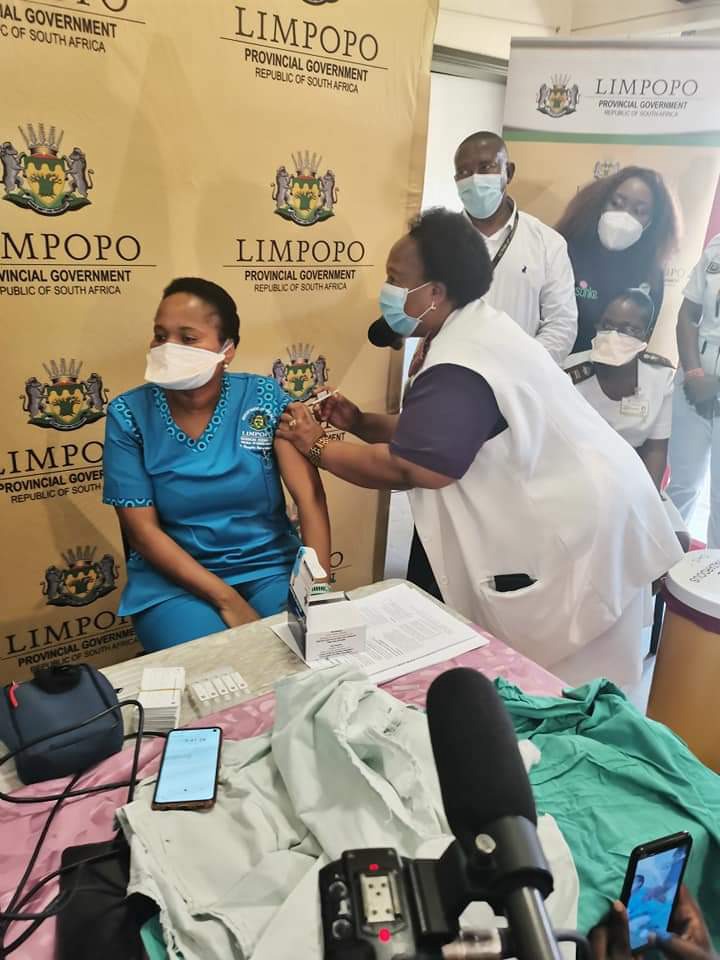 The giving out of the vaccine from Johnson and Johnson have started throughout the province. It started with the president of the Republic of South Africa Cyril matamela Ramaphosa. The limpopo Minister of health Phophi Ramathuba was vaccinated at Mankweng hospital today.
Health MEC Dr Phophi Ramathuba receiving her shot of COVID-19 Johnson and Johnson Vaccine at Mankweng Hospital as part of the campaign of the roll out of healthcare workers vaccination. Sister Mmautla is the one that was admistering the covid 19 vaccine while Premier Stanley Mathabatha and HOD Dr Thokozani Mhlongo observe.
Source:Then the vaccination campaign will then go to other health care workers. The first online to receive the vaccine will be nurses and doctors.Followed the elderly people as they are vulnerable.Covid 19 has been a thorn in our lives since last year with the second wave that hit South Africa hard that left many people being infected and many lost their lives.With the vaccine South Africa is hoping to achieve herd immunity by the end of the year.The Johnson and Johnson vaccine comes after the first one that was from India did not pass the test to protect against the new strain that was discovered in South Africa last year.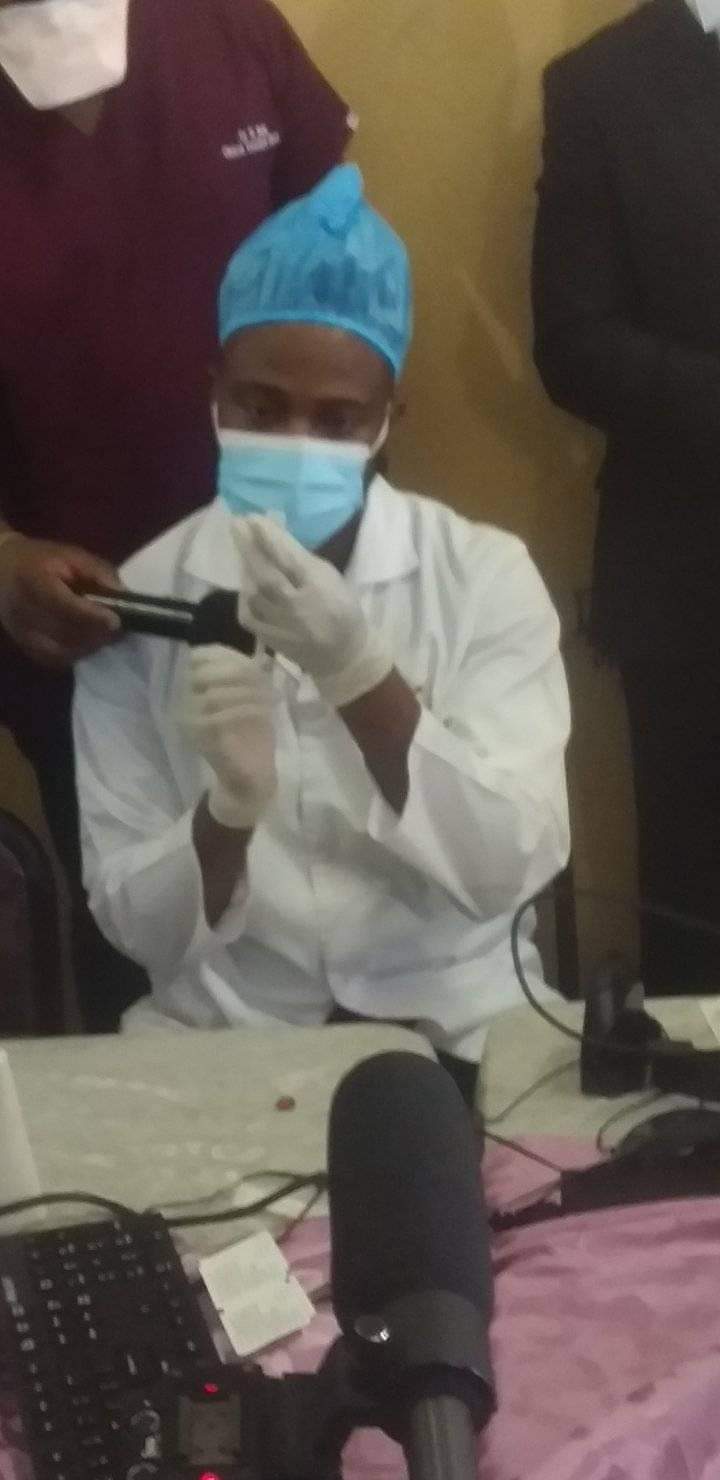 Civid 19 is still around with us lets always remember to wash our hands with soap and water, Sanitise our hands regularly and always keeps social distancing.
What are your thoughts about vaccination, are you going to get one when your turn comes,kindly leave your views by like, comment and do not forget to hit the share button.
Content created and supplied by: Lesegonews (via Opera News )