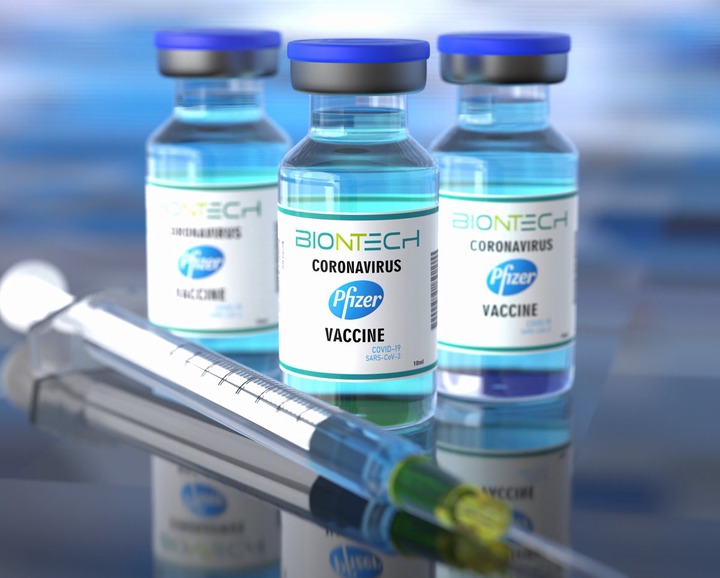 President of Action South Africa, Herman Mashaba has dropped a bombshell about the storage and movement of 20 milion vaccine doses to be sourced from Pfizer-BionTech.
Mashaba argues that the storage temperature of the vaccine is -70c, yet the domestic freezer operates at -20c.
"20 million of our 32 million vaccine doses, are to be sourced from Pfizer-BionTech. This requires storage of the vaccine at -70c. The domestic freezer operates at -20c. These vaccines need to go from car to plane to villages across South Africa. Are you as worried as i am? Mashaba inquired.
Herman Mashaba also said that according to reports, SANDF is reported to have destroyed a large part of a R260 million shipment of a Cuban COVID-19 medication by leaving the fridge doors open.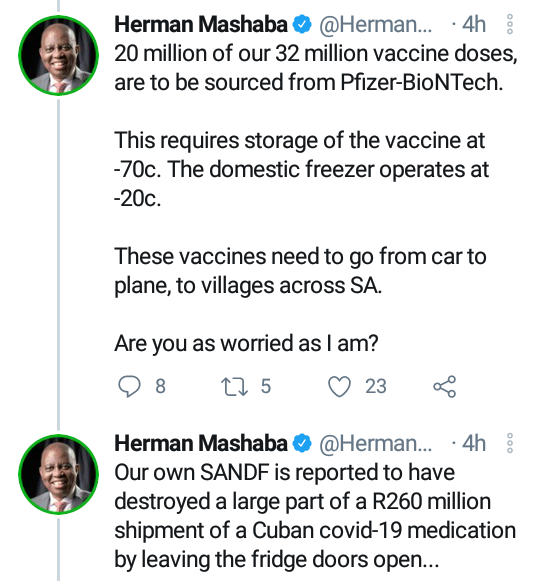 Mashaba argues that he is worried that if there is no proper security planning on how the vaccines will be transported from point A to B, they might end up at the black market.
"So many questions, and none of them were answered by the president last night during #SONA2021.
Whatever your view, we can all agree that we should start to be more focused on the question of how our government plans to roll-out this this vaccine, not just where the vaccines will come from," he said.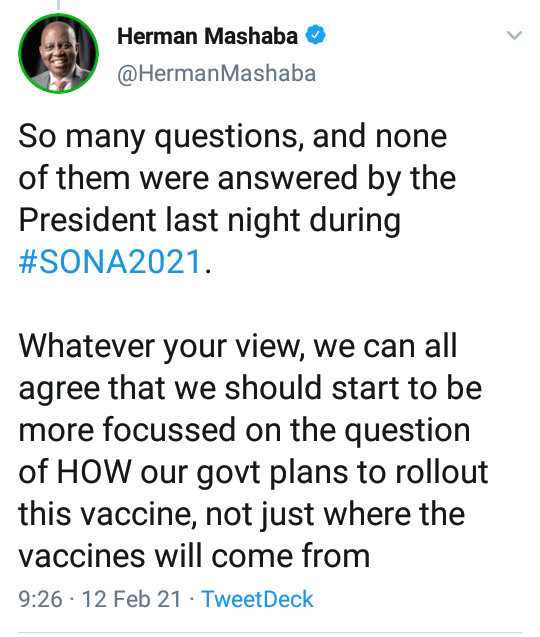 Content created and supplied by: yunahbvumbwe (via Opera News )