Africa is a full house of ecosystem and natural resources that are full of bioactive compounds that can treat diseases. There has always been diseases in Africa however there went as contemporary centered as now in the modern day. Those diseases were normally associated with lack of balance between humans, spirits and the environment. However to determine the cause of disease African people Normally consulted the spirits or ancestors, also known as divination. And they consult spirits because they believe that diseases are either caused by attacks from bad spirits.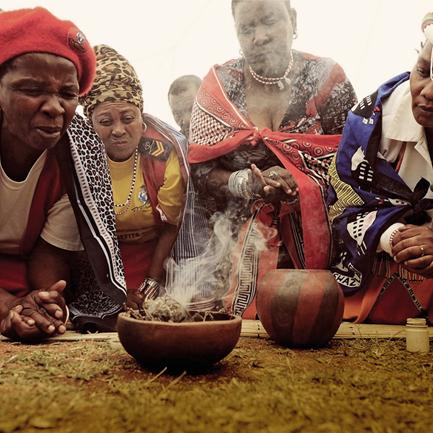 African people also also made use of consulting traditional health practitioners and undergo process of interviews to determine the cause or development of disease. While they also relied on past medical history of a person to determine causes of illness.
African ways of discovering the cause of disease and development of disease
According to Africans traditional view diseases are often caused by attacks from evil or bad sprits from evil people. Spell -casting ,invocation curses and witchcraft are also other wats one could become sick .There is a view that people with evil power's could cause sicknesses to other people they see as their enemies or disrespectful to them as the way to punish them,atrack from dangerous animals ,consuming poisonous substances and it is believed that when the ancestors are neglected or forgotten by their relative they become angry and send them misfortunes as punishment ,another way is disobeying taboos that can lead one to become sick
There are quite a few ways common Africans explain or recognize the reasons of disease. The first point of contact is the view that disease is often brought on through attacks from evil or bad spirits. Some additionally agree with that when the ancestors are now not treated well, they should punish humans with disease and in an african context Life in African traditional religion is based on maintaining the balance between the visible and invisible world. The maintenance of this balance and harmony is humanity's greatest ethical obligation and determines the quality of life. Spell-casting and witchcraft are also other ways one could become sick. There is the view that people with evil powers could cause other people they see as their enemies or are disrespectful to them to become sick as a way of punishment.
In African Indigenous Knowledge a human being can be not of complete good health if all the aspects that determine a person's good health are in balance, which are holistic,spiritual, physical and mental health so that is considered to be one of the things that causes diseases and also the issue of evil spirits and witchcraft, witchcraft has always been believed to exist in African cultures and it is believed that those that practice witchcraft use their dark powers to cast spells of sicknesses and death unto others especially those that are their enemies.
Indigenous Knowledge is very focused on the issue of ancestors and that they are the ones that look over us and that as people we should always please them my offering sacrifices, when the ancestors are not happy it is believed that the cause alot of sicknesses and diseases in the community.
Content created and supplied by: Joy_lit (via Opera News )