COVID-19: Why Buhari Snubbed WHO, Ecowas on the Madagascar Remedy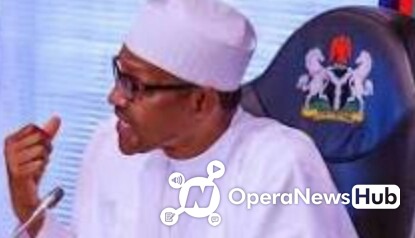 Nigeria's president, Muhammad Buhari is not a man who shifts ground easily. He is famed for being rigid and uncompromising no matter what anyone else thinks.
If people have to be jailed, if heads have to roll, Buhari would not shirk from jailing them or making the looters pay for their crimes.
So, it did come as a surprise that Buhari of all people would circumvent the World Health Organization (WHO) warning that it cannot approve the Madagascar alleged COVID-19 cure unless it goes through due clinical testing. The WHO cautioned that it should not be adopted by countries which have shown interest in using it as remedy against COVID-19, a disease that has launched a ferocious and unrelenting war against the world, including world super powers.
The Madagascar potion, made from herbs unique to the Island, with Artemesia as the major base, has also not been approved by the Economic Community of West African States (ECOWAS) but nevertheless, many African countries have placed order for it and the remedy has already been shipped to these countries which include Nigeria.
However, experts warn that what may seem as a rapid response to the COVID-19 dilemma may actually be a long term curse as it may cause more permanent damage.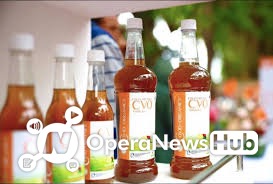 According to some of the experts, nothing much is known about the Madagascar drug "COVID organics" except that it is based on , a compound reknowned for its efficacy against malaria.
Noting that a lot of promising therapy against COVID-19 have been revolving around drugs already existing for the treatment of Malaria, those drugs, like Chloroquine and Artemisinin went through rigorous clinical testings before being approved, experts say.
However, since Madagascar President Andry Rajoelina, drank the purported cure on Television, the Madagascan COVID Organics has caught worldwide attention.
As death rates from COVID -19 soared in America, President Donald Trump who is desperate for a cure, noticed and indirectly validated the Madagascan president's claim by sending $2.5m for more research on the remedy.
If America, a super power with one of the best medical communities in the world, can be brought to its knees by the Coronavirus, recording over 80,000 deaths so far, how much more a country like Nigeria with a dismal health care and even more dismal projections.
Nigeria has recorded over 4,000 cases and over a 100 deaths so far and the numbers keep increasing.
Does Buhari know what the average man on the streets does not know? As president, he must have superior information.
The National Council for Disease Control (NCDC) has been accused of under reporting the spread of the virus.
Strange deaths witnessed in Kano, Jigawa, Bauchi and some other parts of Northern Nigeria may indeed be COVID-19 related.
It is on record that Kano witnessed over 600 deaths in one week which were referred to as strange deaths by a government initially resistant to accepting that the COVID19 was the cause of death.
Samples taken from some of the cadaver however showed that the deaths were from COVID-19. President Buhari swung into action, quickly placing a total lock down on Kano State.
What this whole scenario portends is that the number of deaths from COVID19 may be way above the official statistics recorded by NCDC.
In effect, Nigeria may be heading for a collosal tragedy if something is not done fast. The Lagos State Commissioner for Health, Dr Abayomi has pegged a peak of 120,000 cases to be recorded by Lagos alone, statistically speaking. Kano, Katsina, Bauchi are already red zones as their figures rise alarmingly with 'mysterious' deaths being reported everyday.
COVID-19 seems to be falling the brightest from the north, sadly.
Desperate situations call for desperate solutions. As president, Buhari cannot watch his people die. Madagascar, recorded 186 cases of COVID19 with only one death till date. There are no reports of adverse reaction to COVID Organics yet.
Moreover, the president has instructed the National Food and Drugs Agency (NAFDAC) to put the drug through trial immediately before it can be dispensed.
What science does, is to establish that the benefits of therapy, exceeds the risk of its poisonous effects, if there is any and Nigeria's president has duly followed the pattern.
President Buhari, with this bold move, may have saved a lot of Nigerians from the deadly devastation of COVID-19.
Related News
Madagascar's 'Green Gold' Cannot be the COVID-19 Cure! Were The WHO's Speculations Right?
2020-07-05 19:01:03
Continue reading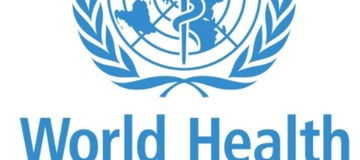 New Evidence shows that COVID-19 has become "AIRBORNE" [World Health Organisation]
2020-07-09 06:29:12
Continue reading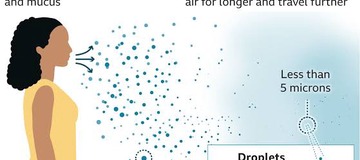 How Long Does Coronavirus Last? What to Expect if You Contract COVID-19
2020-07-08 23:40:00
Continue reading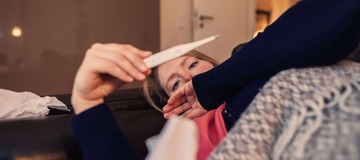 Hopes up for South Africans as Vaccine for COVID-19 is on the way
2020-07-09 16:42:32
Continue reading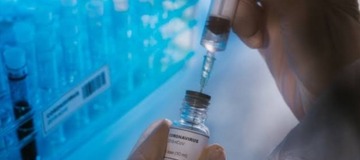 Coronavirus symptoms update: New study confirms the two most 'prevalent' warning signs
2020-07-08 15:48:30
Continue reading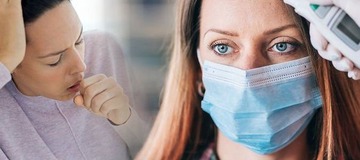 Drinking Herbal Mixtures Are Good Until You Didn't Notice These Factors
2020-06-17 19:50:59
Continue reading