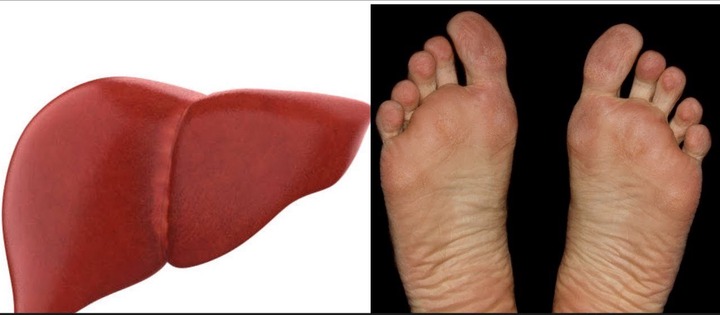 Have you been taking care of your feet? I know it sounds strange, but your feet say a lot about your overall health. Even the state of specific organs. Let's talk about 9 ways your feet tell you that your liver has problems. What do the red dots say? Could they refer to diabetes? How about cracked heels? Is your liver not getting the proper vitamins? Wait a sec, what are spider veins? How do they affect the liver? We are talking about all that And more ...
Spider Veins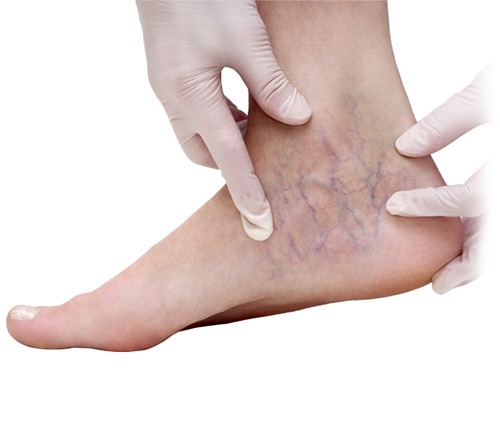 Spider veins are often a sign of liver disease. Also known as spider nevus, these are small, dilated blood vessels clustered on the surface of the skin. If spider veins appear on the feet, there is likely a problem with the liver.
People with an unhealthy liver often experience unhealthy blood vessels. Spider veins will also occur when there is too much estrogen in your system. There are two cases in which this will happen, liver damage or pregnancy.
You are more likely to develop spider veins if you have cirrhosis of the liver. This is usually caused by alcohol abuse. Just to clear things up, your liver is responsible for many important tasks.
These include detoxifying the blood, helping to digest food, and producing proteins that help the blood to clot. If you notice spider veins on your feet, or anywhere, it's best to see a doctor as soon as possible.
Itching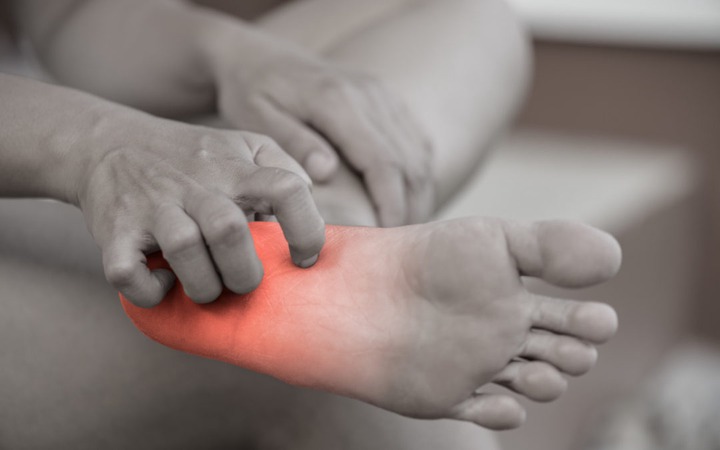 Have you ever felt strange irritation in and around your feet? Do you find yourself constantly scratching the soles of your feet? Believe it or not, this may be another sign that your liver is in trouble.
Itchy skin, also known as Pruritus, could mean that there is a build-up of fluid in the liver. The organ is congested, causing the sensitive areas of the body to become irritated. From here, you will usually notice irritation on the palms of your hands or the soles of your feet.
Studies have found that most people with chronic liver disease deal with some form of itching. It is especially common in people with primary biliary cirrhosis or PBC. About 70% of people with PBC will experience itchy skin. Of course, this symptom is not as common as the ones we are about to talk about.
Red Dots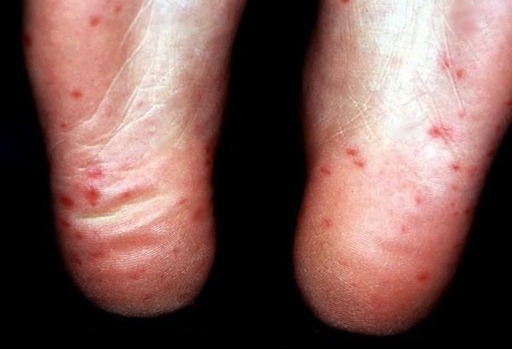 Have you noticed redness on your skin? Not just rashes, but weird, tiny red dots?
This is another sign that liver damage may have occurred and is affecting your body. Red dots on the lower leg can indicate liver damage, as well as diabetes.
When a person has diabetes, skin problems will occur. You will start to see small red dots appear around the ankle area. This is because your blood circulation is off. The heart cannot send blood properly to the lower part of your body.
Aside from the red dots, diabetes can also lead to heart disease, stroke, and kidney problems. Its binding to the liver is due to the increased risk of Non-fatty liver disease. This is where excess fat builds up in your liver, even if you stay away from alcohol. It occurs with at least half of the people diagnosed with type 2 diabetes. Poor circulation that occurs during this time will result in red dots.
Pain
Do you experience undeniable pain during each walk? Do your feet hurt even when you are sitting? The liver disease will cause terrible pain in the feet.
Sometimes it gets to the point where you can't even walk properly. Well, it could normally be Hepatitis C. Hepatitis is the most common cause of liver disease. With hep C, a person may suffer from a mild illness or a serious long-term illness.
It can often lead to cirrhosis, liver failure, cancer, and even death. Every time your liver is damaged by a disease, you will feel severe pain in your feet and ankles.
Swelling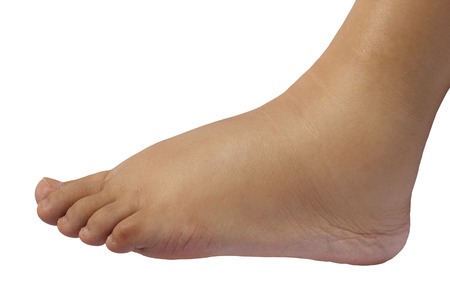 As your feet hurt, you will notice that your feet begin to swell. This is called edema. When swelling occurs, fluid accumulates in your body parts. It usually occurs on the feet, ankles, and legs. Sometimes, you can even press your fingers on your feet and see a small dent on your skin. This is called pitting edema and means that too much fluid has accumulated.
Hepatitis C can cause a phenomenon called Raynaud's phenomenon. This is an autoimmune disease that affects your toes, fingers, ears, and nose. When this happens, the small blood vessels in the feet and toes overreact to the pressure created by the cold. This can cause reactions, leading to swelling and severe pain.
Discoloration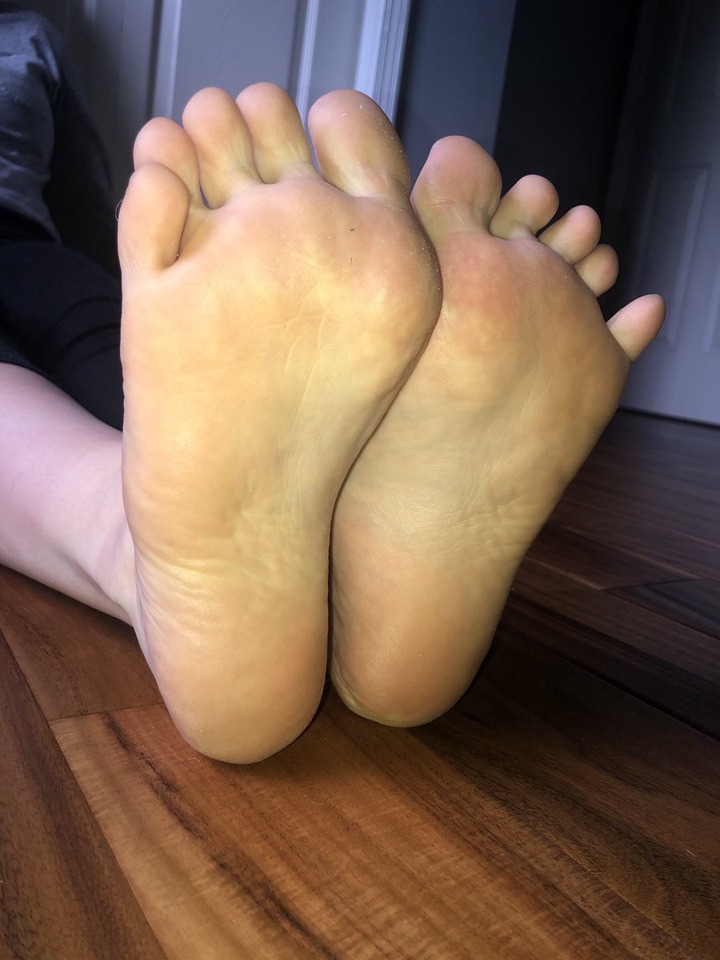 Here, things can become very scary. It seems that the spider web doesn't sound creepy enough. Liver problems can be indicated by the yellow discoloration on the feet. This is jaundice. Imagine waking up to find that your feet have changed color. It may be that your body is telling you that you have cirrhosis or hepatitis.
You may also have liver failure. Let's talk about it again. Liver failure means that your liver has lost all its functions or is losing its function. In addition to obvious jaundice, other symptoms of liver failure include abdominal pain, vomiting, nausea, fatigue, and confusion. If you experience all these symptoms at once, it is best to see a doctor. Liver failure can be Life-threatening.
Cracked Skin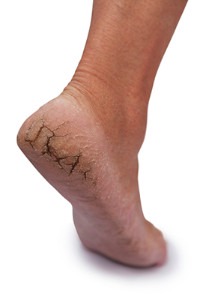 This may not be the first time you have heard of broken skin. I mean it is very common. Dry and cracked skin can cause a variety of health conditions, including vitamin deficiency. If your body is not getting proper nutrition, your skin will eventually appear rough.
As far as the liver is concerned, you may be lacking Omega 3 fatty acids. Supplements of omega 3 fatty acids have been shown to improve liver function. Studies have shown that taking Omega 3 supplements may be beneficial for people with Non-alcoholic fatty liver.
The liver function of patients with Omega 3 in their blood improved. One of the main functions of the liver is to help your body absorb vitamins and nutrients. If you lack vitamin B3 in your diet, skin problems may get worse. This vitamin prevents moisture loss and keeps skin hydrated. Vitamin B3 can reduce wrinkles and make the skin surface smooth.
Therefore, if you find that your feet look cracked and painful, I will start to take in more vitamins and nutrients into the body. You can get Omega 3 from a variety of seafood and nuts. As for vitamin B3, it can be obtained by eating more meat. This includes chicken breast, tuna, and turkey.
Odor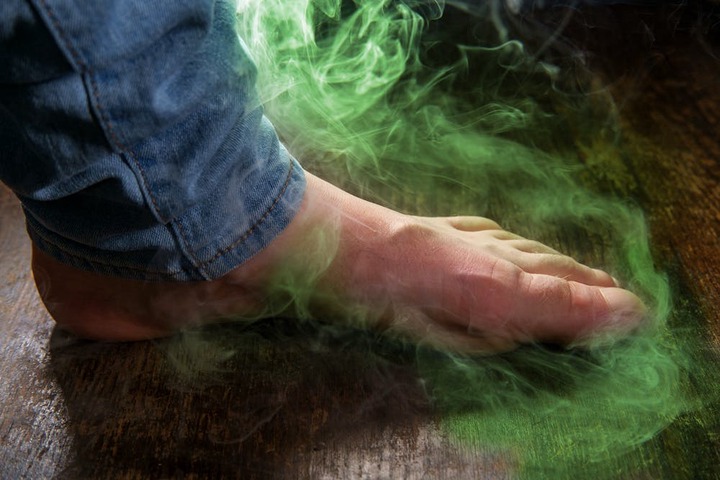 This is what we have experienced at one point or another. Foot odor can be caused by many different reasons. This includes your liver's inability to detox. When organs cannot detoxify properly, it forces your body to detoxify through the skin. This is especially common among people with poor eating habits. When your diet is poor, your body usually ignores the stench.
The digestive system is backed by many toxic, High-fat foods, and because your organs cannot process them, they are excreted through the skin. This will also make your breath and urine smell. However, if you find that your feet smell worse than usual, you may need to switch menus.
Burning Sensation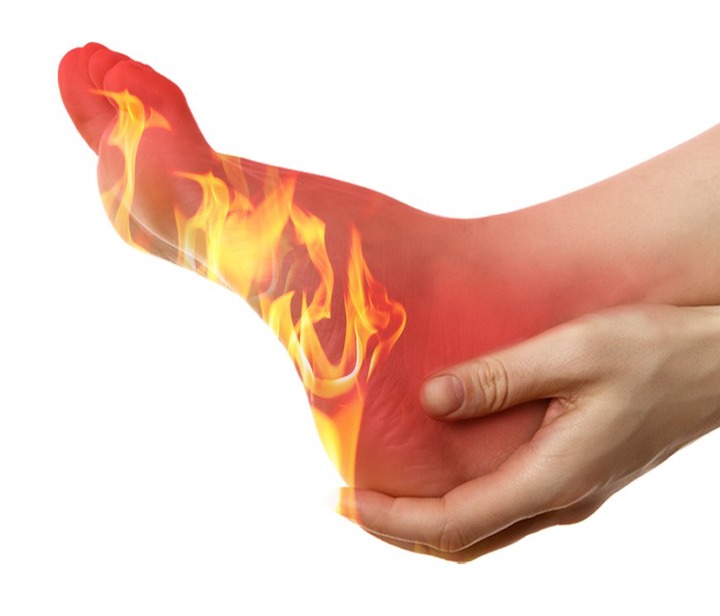 Have you ever felt that your feet are hot? Even standing on a cool surface?
This may be a sign of fatty liver. When part of your body becomes infected, inflammation becomes a way for you to fight the infection. When the liver becomes inflamed, you may feel it throughout your body. One of the signs is burning feet. This is a signal from your body that something is wrong. Although, some people feel nothing at all.
But the health of the feet is just the beginning. You must improve your liver now. To get rid of fatty liver, try to lose weight through exercise and calorie counting.
Photo credit: Google
Content created and supplied by: Info-Pedia.com (via Opera News )