I think this vaccine is not suitable for the majority of Zimbabweans. Our population is a young population meaning we have more youths under 18 than adults and these cant take the vaccine. We also have a greater percentage of adults who are taking ARVs and they can take it again. A young population is still active and reproductive yet pregnant women and those with plants to do cant take it. So who will take the vaccine?
For a troubled group of old soldiers who are losing political ground every day even an experimental vac from a country that exports plastic shoes, a donation. Any donation is manna from Heaven.
ZANU government is clutching straws and desperate to reach 2030 in power and will do anything to stay afloat
This Sinopharm jab is nothing but a ZANU aphrodisiac, for an otherwise spent force trying to stay up and going a little longer and further.
I urge yall to start demanding INFORMATION from independent experts, not captured rigging experts, or we will be sacrificed
I also keep telling myself, If Covid Vaccine is readly availlable for people to get a Jab without Asking Questions. Then Hiv treatment has been packed on shelves somewhere for the past 15years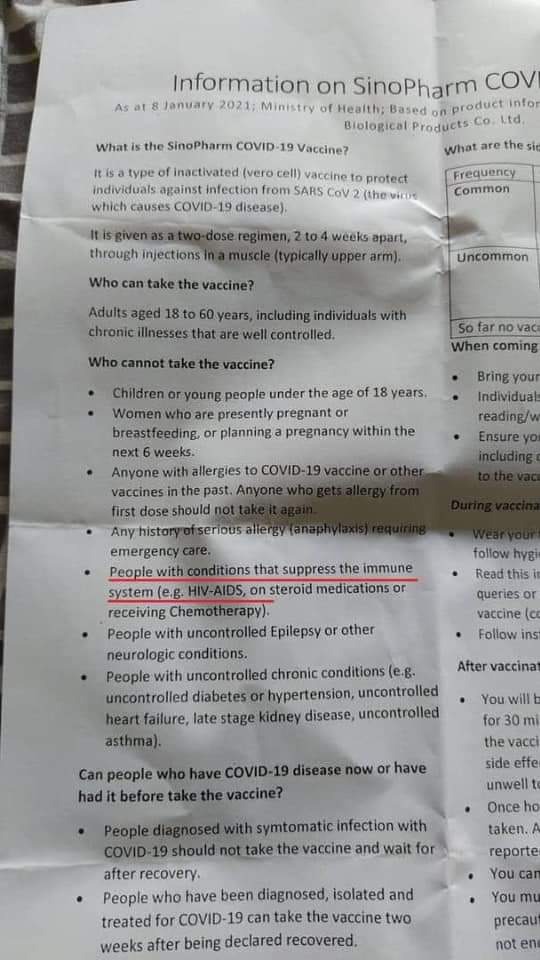 Ed, Chiwenga, Mohai and Luke Malaba
These guys are not going to take the vaccines because of the reasons above
Facebook
https://www.facebook.com/1714941312061233/posts/2954847568070595/
Content created and supplied by: MangenaC (via Opera News )