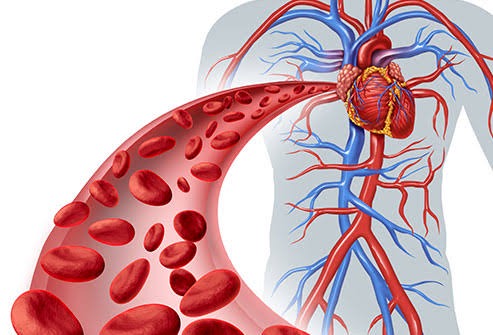 1. Slow growth nails
Without a proper supply of blood, fingernails and toenails will grow much more slowly.
2. Dark circles under eyes
Most people associate dark circles under the eyes with lack of sleep, but Doctors Health Press states that they may be caused by poor circulation. To see if that's the case, press on the discoloration. If it turns white before turning dark, then poor circulation may be the culprit.
3. Sores on feet or legs
Because the feet and legs are at the extremities of the body, if your circulation is poor, your body will have a hard time trying to heal those parts of the body. If that is the case, often you will end up with sores or "ulcers" on the extremities. 
4. Digestive problems
Blood is necessary to help digest food. Doctors Health Press points out that if you suffer from digestive problems, you may have circulation trouble. The blood may be having difficulty getting to the stomach to aid in digestion and may leave you instead with diarrhea, stomach pains or nausea.
5. Fatigue
 If your circulation isn't working right, then the oxygen and nitrogen and other minerals your body needs to function properly is not getting carried throughout it via the blood, notes Doctors Health Press. 
Source:
https://www.doctorshealthpress.com/general-health-articles/poor-circulation-signs-symptoms-causes/
Content created and supplied by: Victorkd (via Opera News )