She was very angry with Herbalife. A girl called moses on Facebook exposed Herbalife on Facebook. That its didn't work for her. She was apologizing to everyone in the world who she recruited.
I hope people will understand now. That loosing weight it's only by eating health. Herbalife won't make you too. This post left everyone laughing. Many people were bragging about herbalife but now the truth is out. Many people will keep this in mind before they buy it.
You can go to the link and read the comments from this post on Facebook. You will see that many people are not surprised but laughing. That someone who was recruiting them. No longer believe on it any more.
He just burned all the products because she was tired of using something that doesn't work. Kindly follow me for more news. Comments below and tell everyone your experience about Herbalife.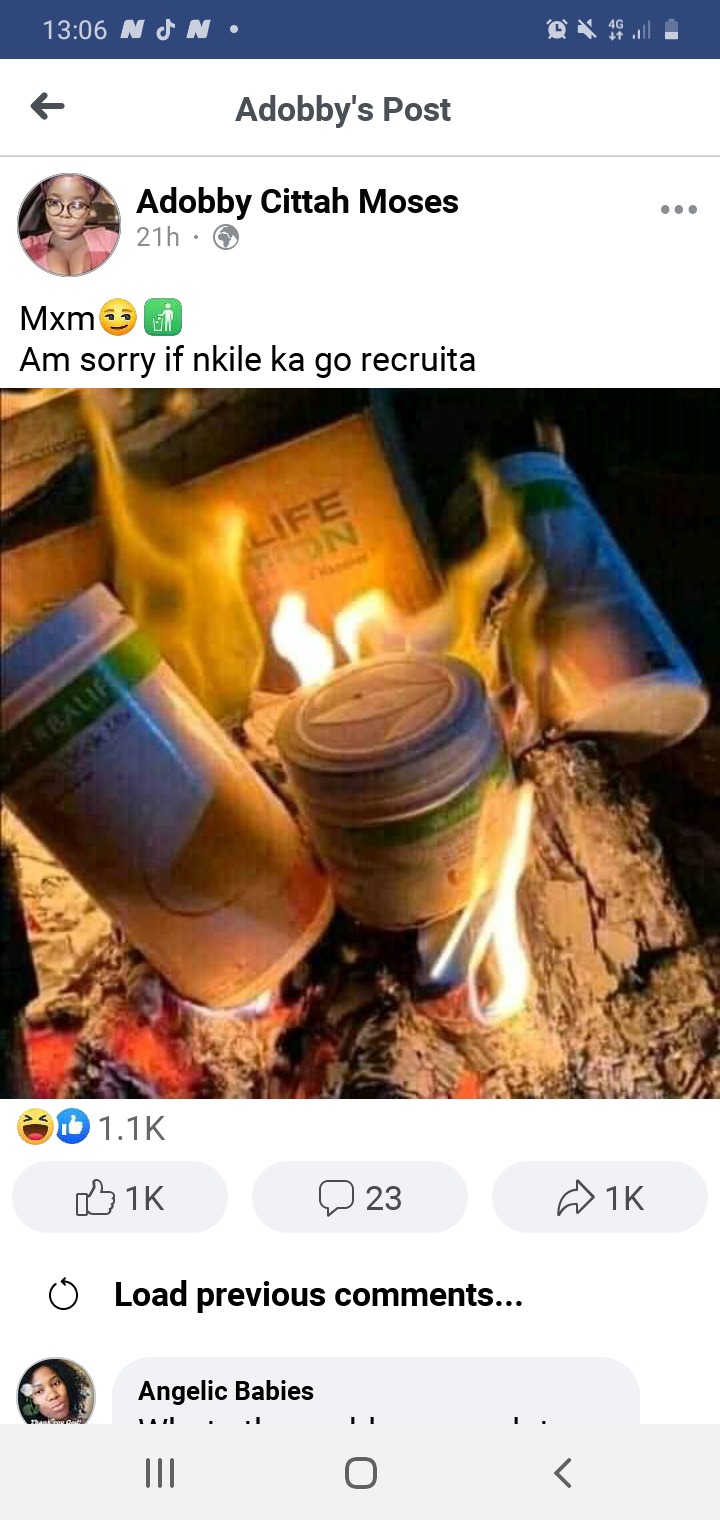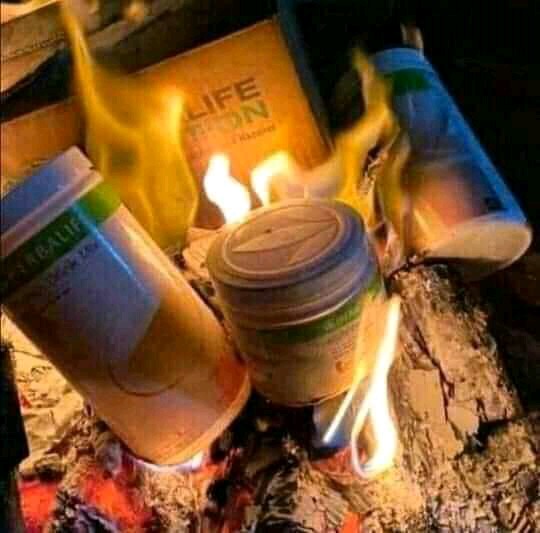 My source:
https://www.facebook.com/100007107423120/posts/3014509912129227/?app=fbl
Content created and supplied by: OurTrendingnews (via Opera News )