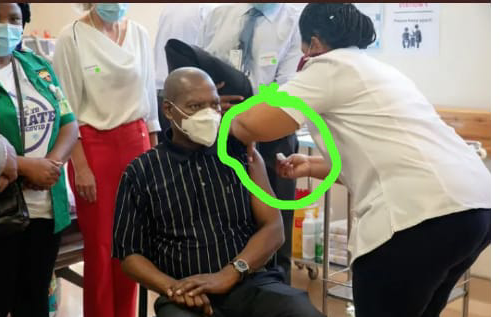 Dr Mkhize and President Cyril Ramaphosa were one of those who got vaccinated yesterday. They were all vaccinated alongside 16 health workers including emergency medicine physician Dr Sa'ad Lahri.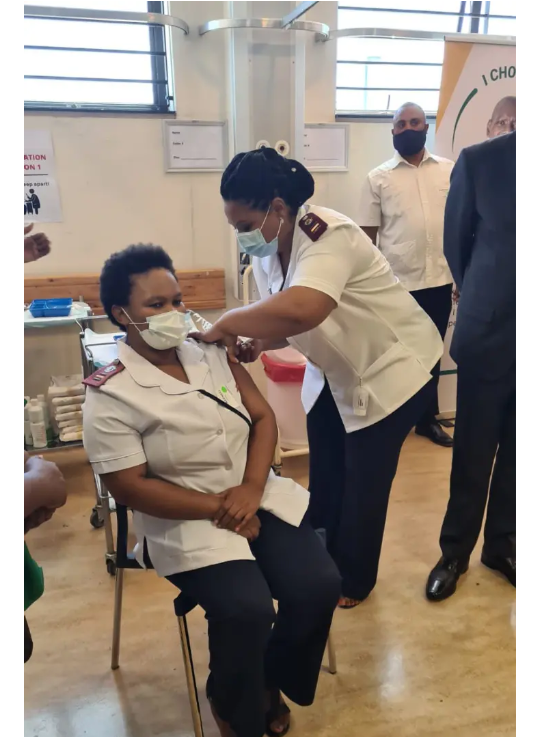 Some of the health workers were also on the que to get vaccinated. One of rhe nurse was also prepare to vaccinate President Ramaphosa in his upper left arm. When he jokingly asked: "Can i close my eyes".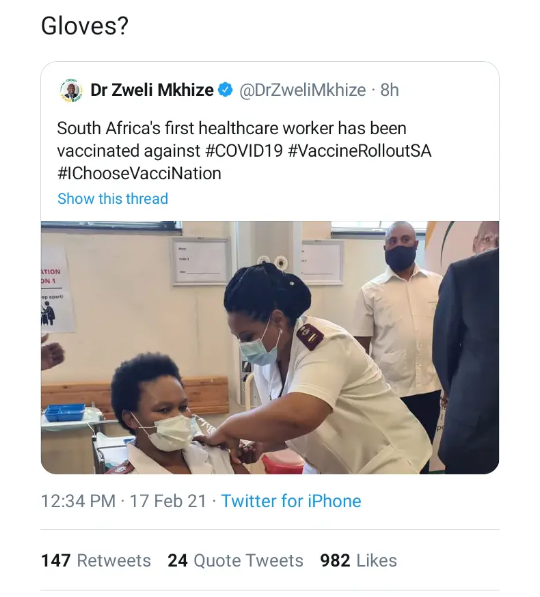 Well some of people tweeted and asked, why are they vaccinating people but didn't put hand cloves on their hands. Honourable Ndlozin tweeted and asked if this is possible. We are also surprised as we all know that you must cover those hands when doing that.
This made South African people to ask themselves that are they fooling us or not. Safety first because you are touching someone's blood without knowing their status. What is your say in this kind of situation.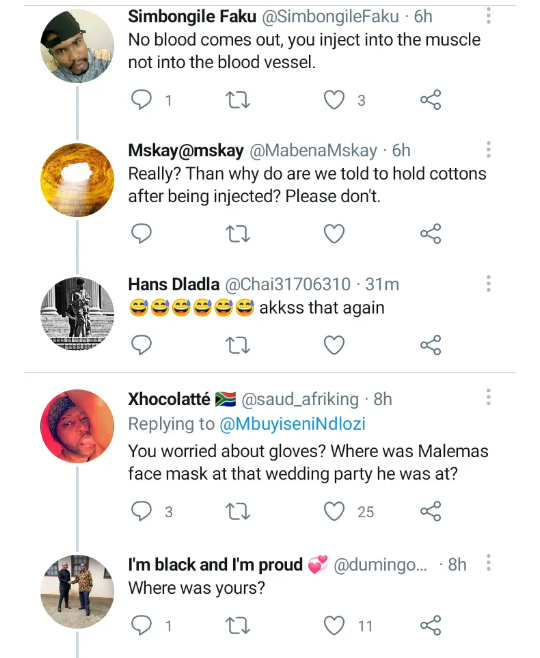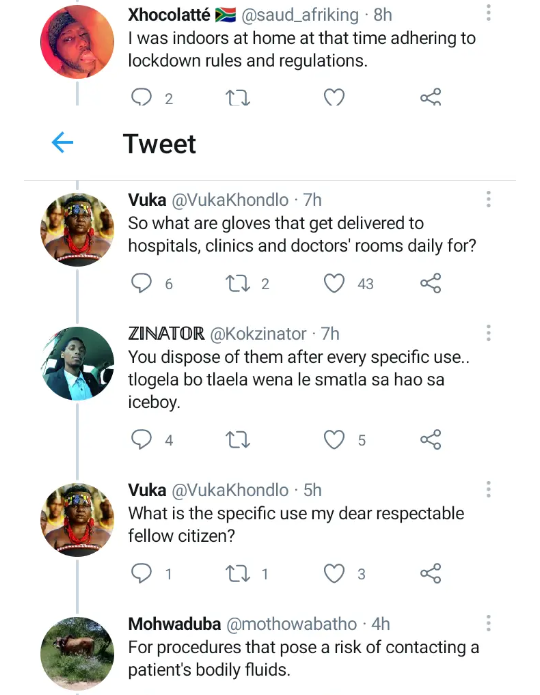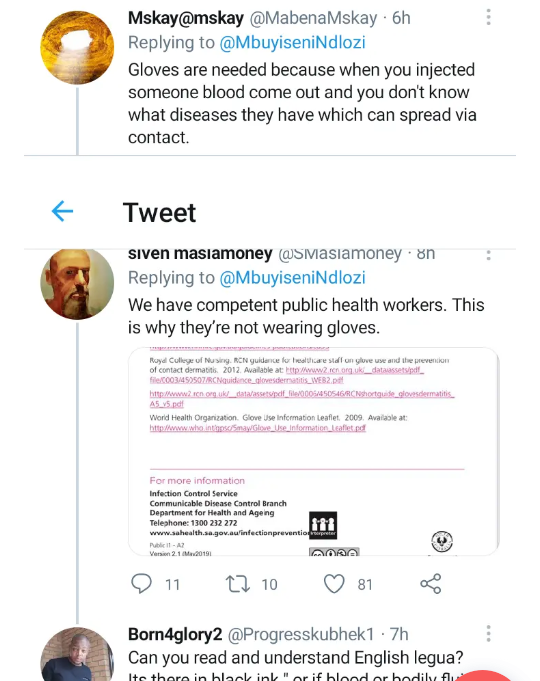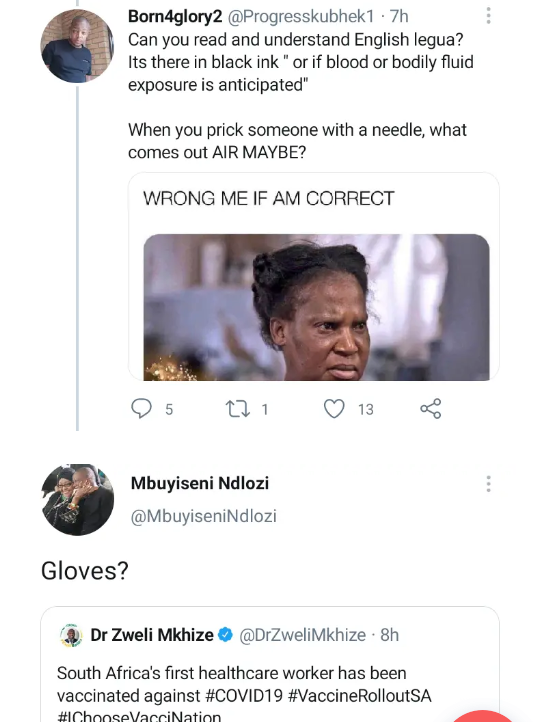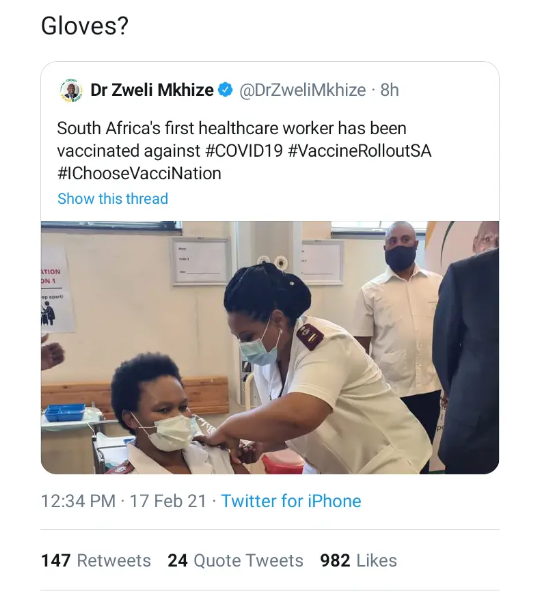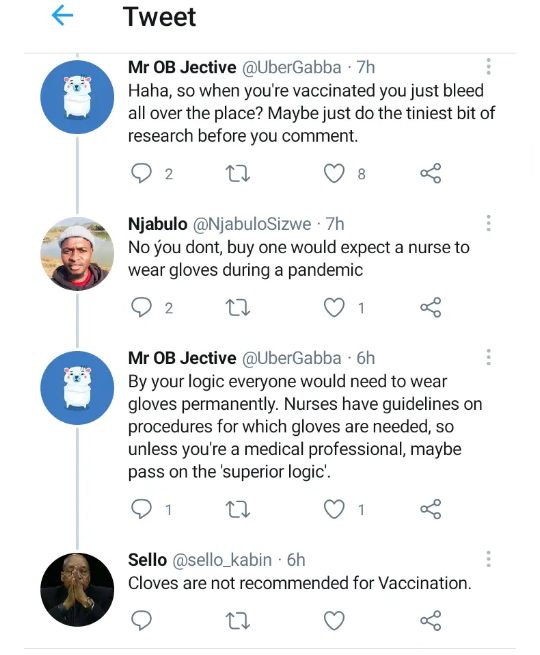 SOURCE:
Content created and supplied by: BABEBOO (via Opera News )