A recent post by a Facebook page shared a confession of a women who infected her husband with HIV. The post which was shared on behalf of an individual who her name is unknown to the followers of the page revealed how it all how her husband unknowingly got infected from his carelessness.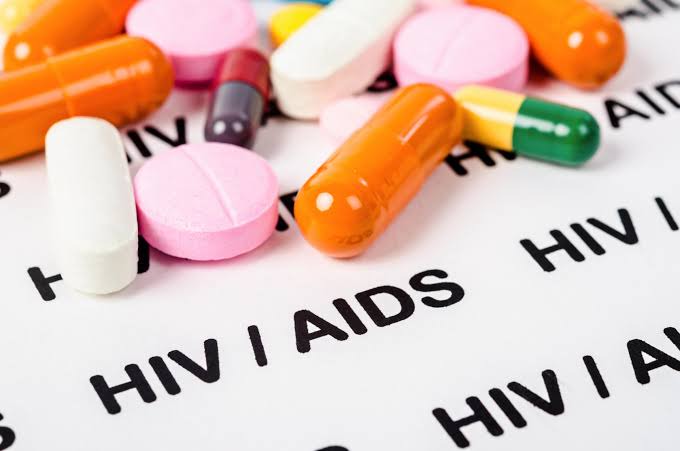 The lady went on to reveal how she has kept this important information from him and that at the time at which the post was shared he did not know his HIV status.
What it is seemingly have have pushed this unknown individual from sharing the information on social media is because she is afraid that his husband will find out of his HIV status as he is planning to have their first born with her.
See the post below.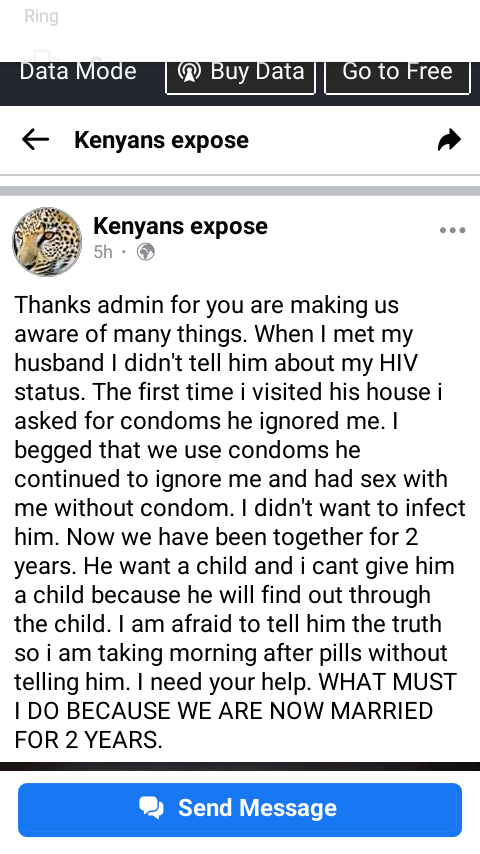 The confession was not well received by majority of the Facebook users who saw and read the post as they argued that she was supposed to tell him everything. Here are some of the top comments and reactions to the post.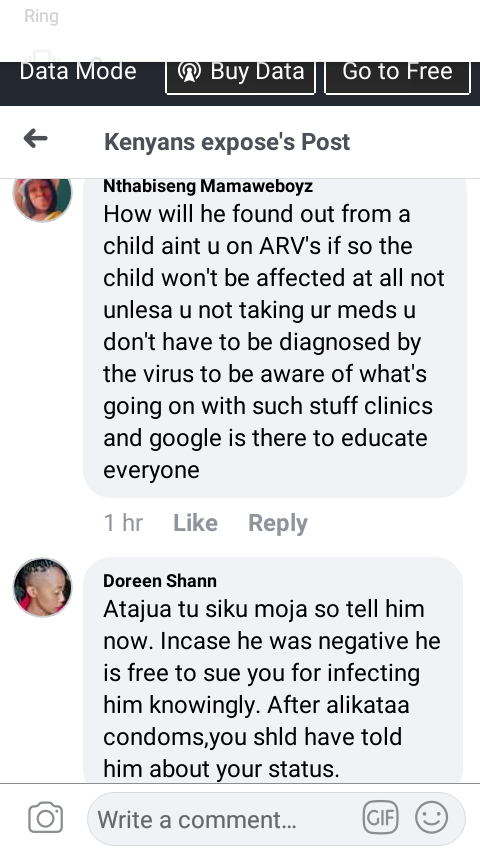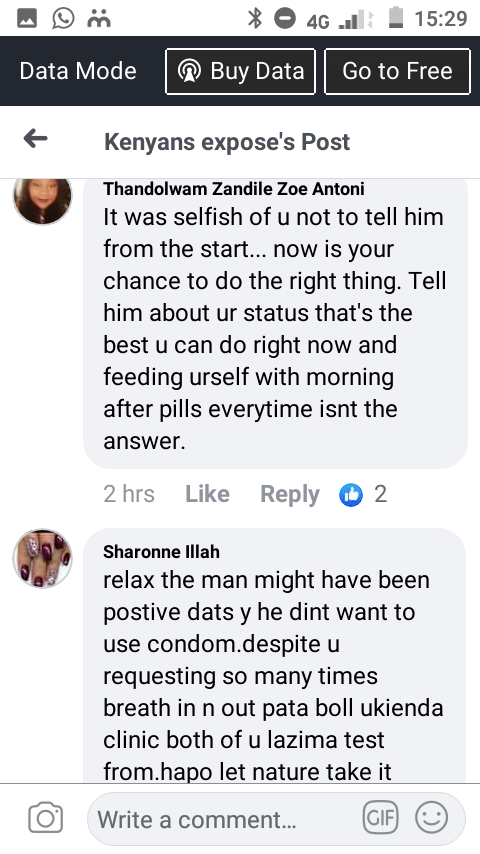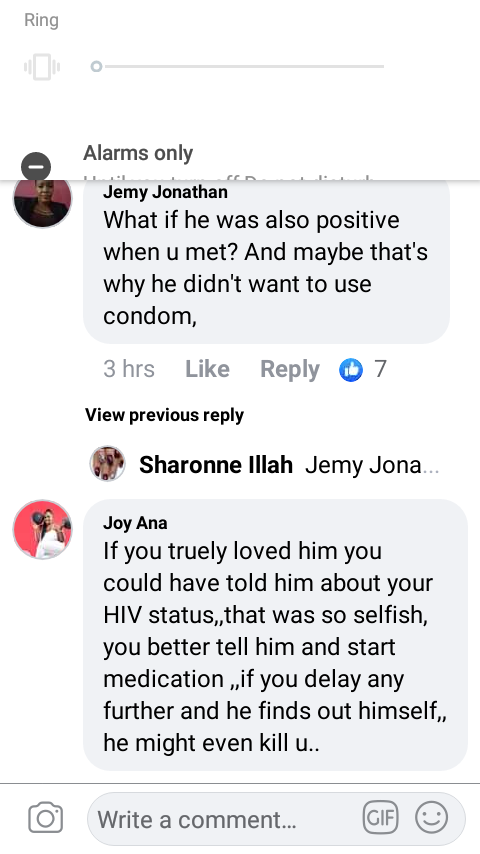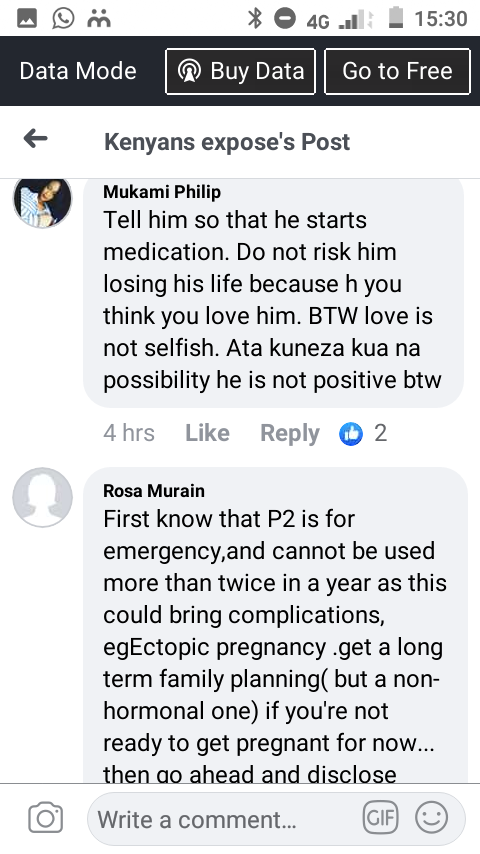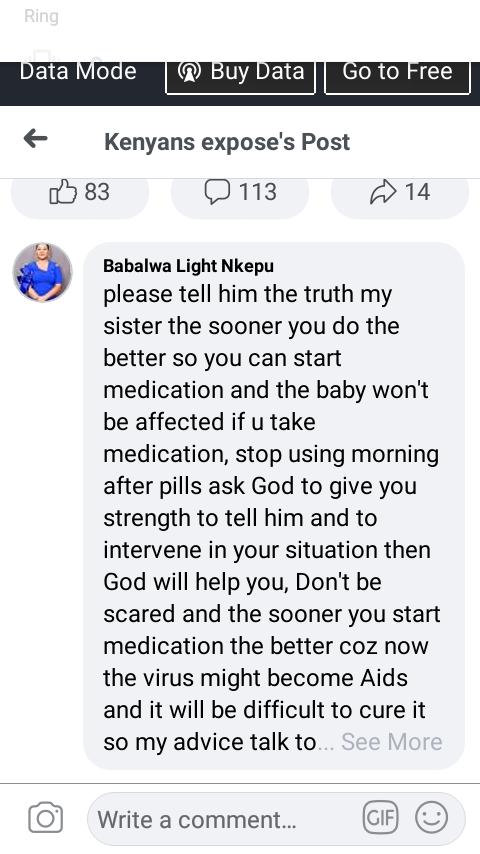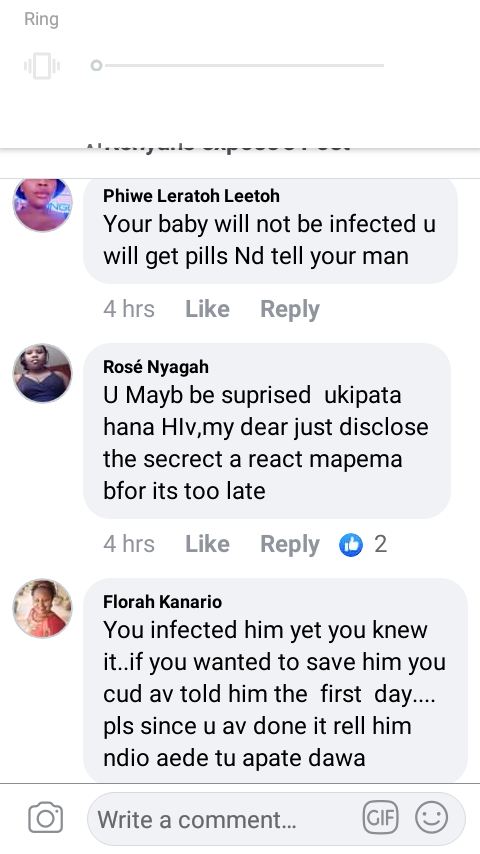 Do not forget to like and share. Do you think she did the right thing by hiding this important information from him?
Source: Facebook/Kenya expose
Content created and supplied by: Arnoldkhosa1551 (via Opera News )