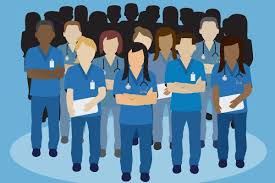 More than 600 newly qualified nurses in the Eastern Cape, sitting at home without jobs due to the Pandamic. As their community service training has ended on the 31st of January.
Some of the nurses were told on the last day of the program by the Health Department as they had hoped and expected they will not be employed permanently by the department. One of the nurses affected Nomvuma Katha took to social medea to express the pain and anguish of waking up without a job in the middle of a pandamic.
Nomvume states in her 35 minute long video.she feels that the department is not being reasonable at all, after the nurses played such a vital job in the community and at the institutions. When money goes missing and you hear of corruption, it does not make sense to her. Because this Pandemic needs health workers and it needs them to be hands on.
She goes on to say imagine her going to her mother to cry because she is unemployed and everyone else at home got retrenchment due to covid. Where is hope now... As she starts crying showing how deep the pain goes.
Siyanda from The health department says, that on an annual basis they receive nurses who are on the program and when their co tracts expire, vacant funded posts get advertised, then the recruitment then appointment process is taken.
In this case they are paid through grant funding, and the callanges the department has been facing of PPE, and administration issues. So there has been talks with treasurie to absorb them. As it is taking longer, this is not the intention of the department of health. And it was not the departments intention to have made them feel the anguish.
For more on the story Newsroom Africa Dstv Channel 403
Content created and supplied by: Sim_P_D (via Opera News )