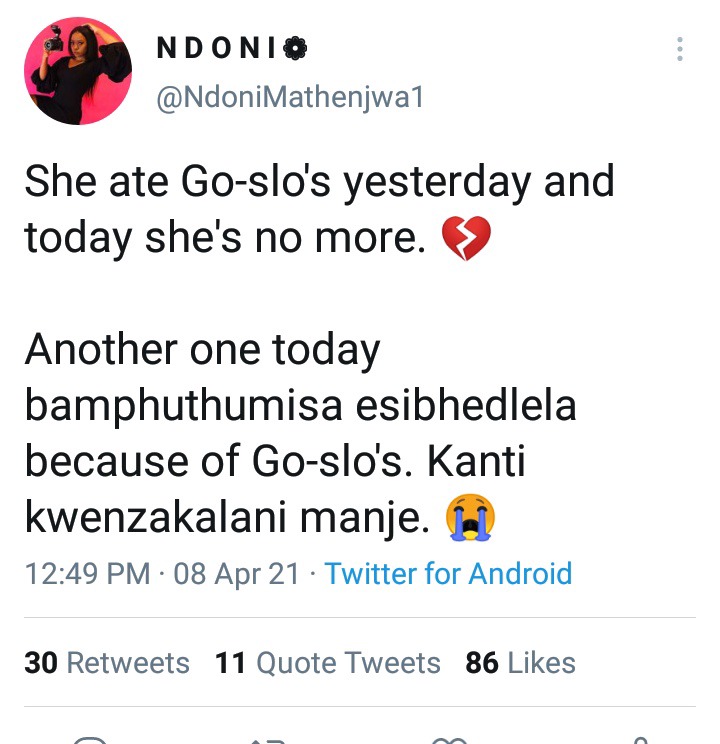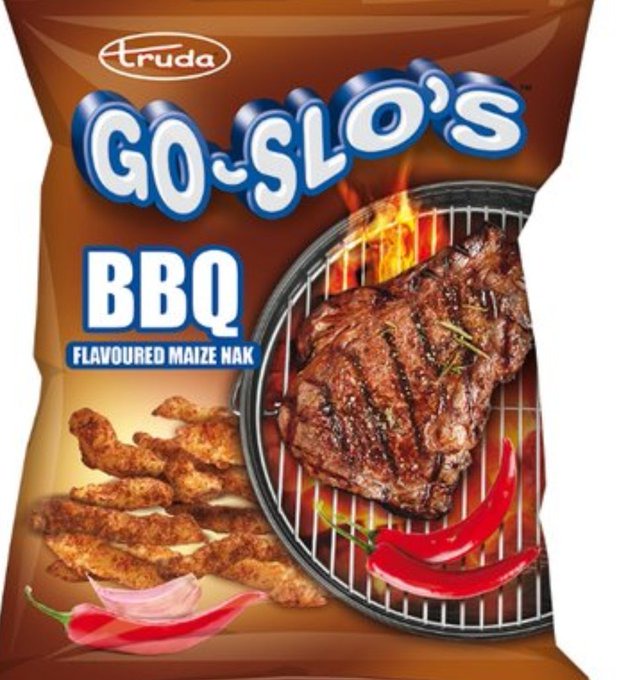 "Tell your friends and families to stop buying Go slo's from Bo My friends tuck shops. We have seen videos of them manufacturing things like Grandpa, Coca cola and many other prominent brands."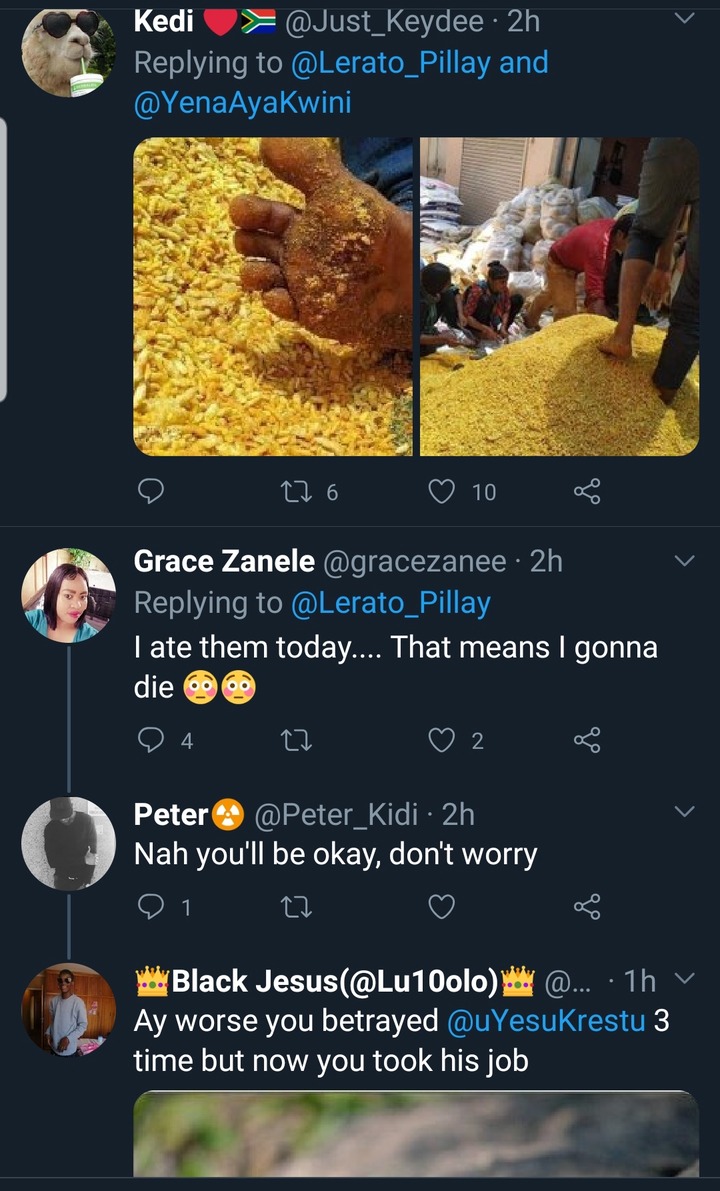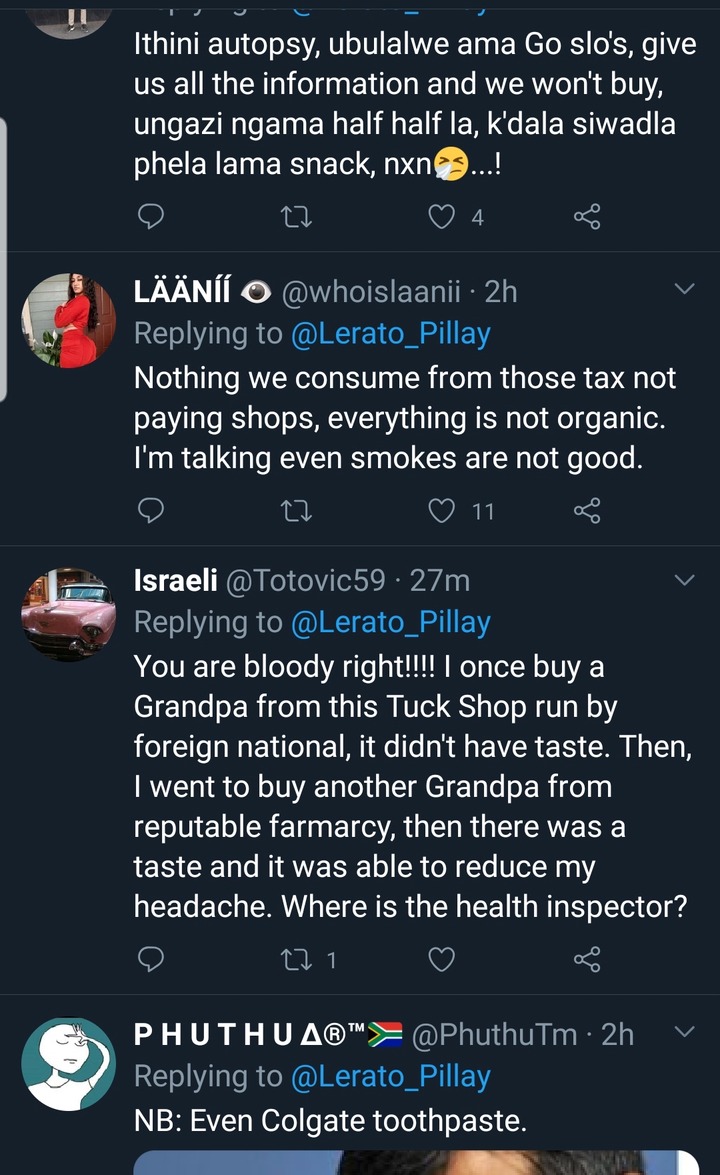 According to reports there was a person who ate go slows yesterday and died today then the other one who ate them today has been rushed to hospital, they did not say what could be the problem or the thing inside those go slows but they seem to be more dangerous than we think.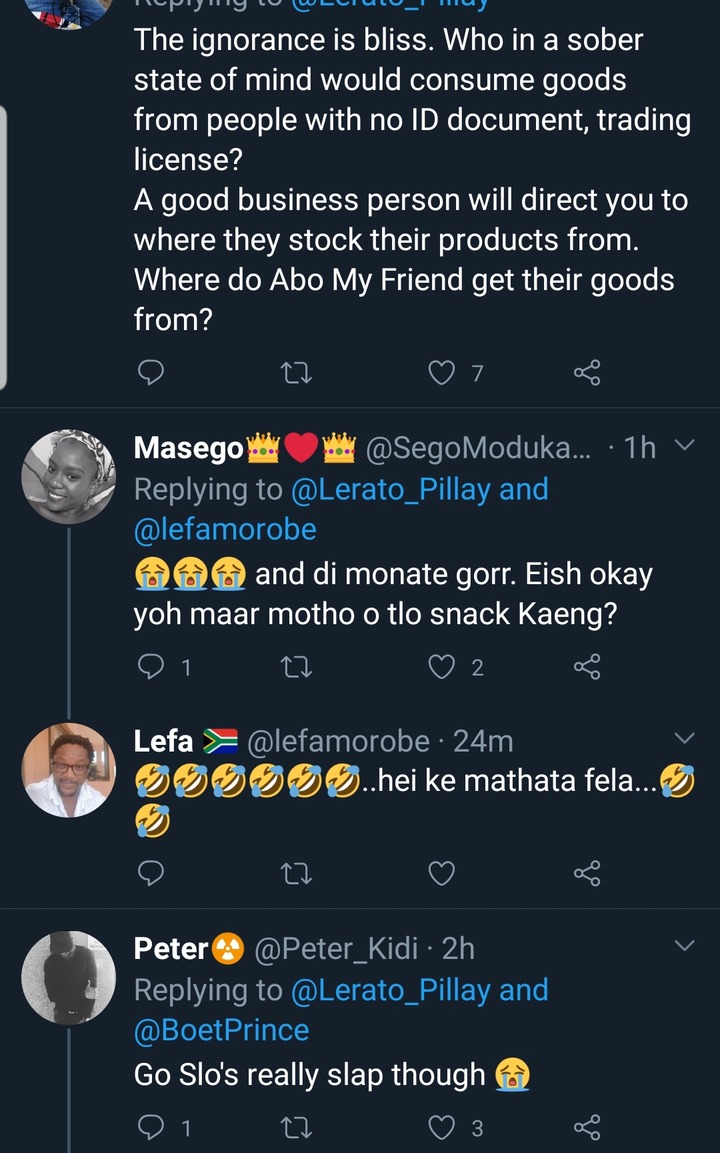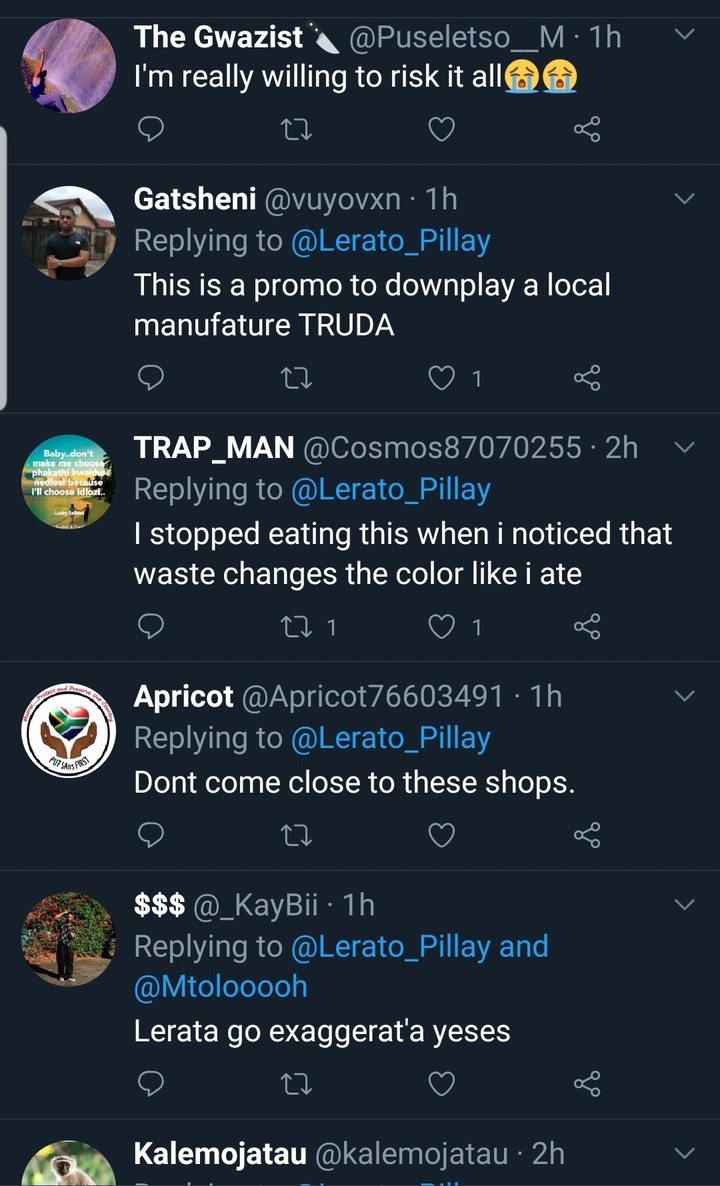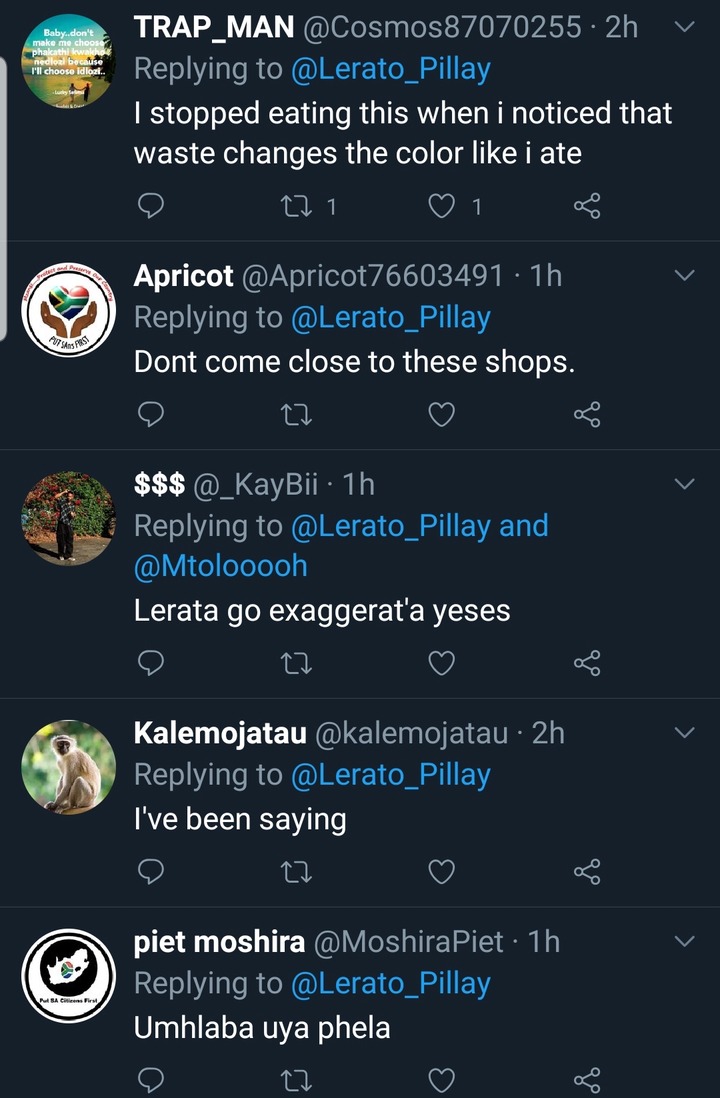 Now a lot of people have changed their minds about this thing because there's been eating it a lot and buying from those Indian shops the saying this everyone fears for their lives and their saying they will stop buying those.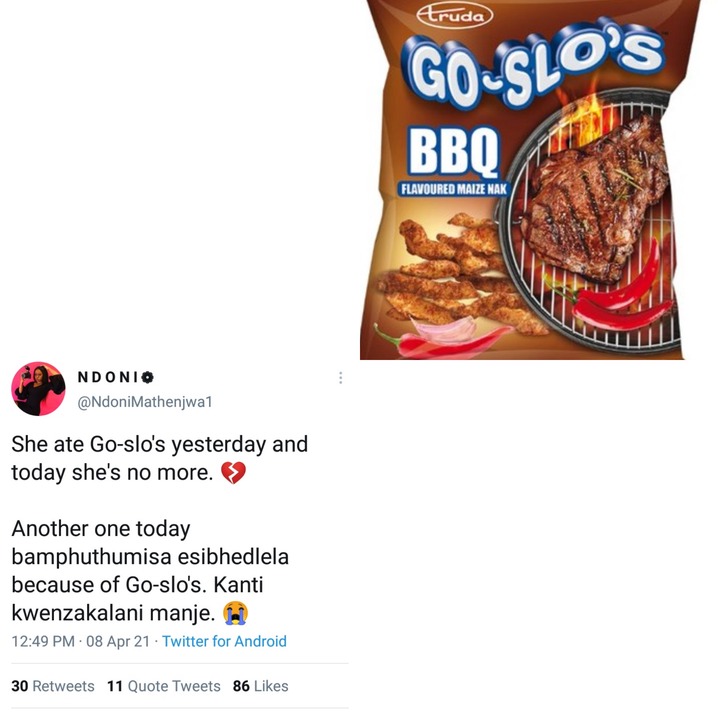 We need to be more careful and watch what we eat and where we buy because we may never know next, Share thoughts on the comment section.
Content created and supplied by: Great_NewsZA (via Opera News )