The world is in turmoil as everyone is keeping busy, meeting deadlines and re-adjusting to how it was before the pandemic. As much as working towards securing a better future is important, taking care of our health and bodies is also an essential human need.
Here are some of the things we are doing wrongly to our bodies that drain our energies frequently: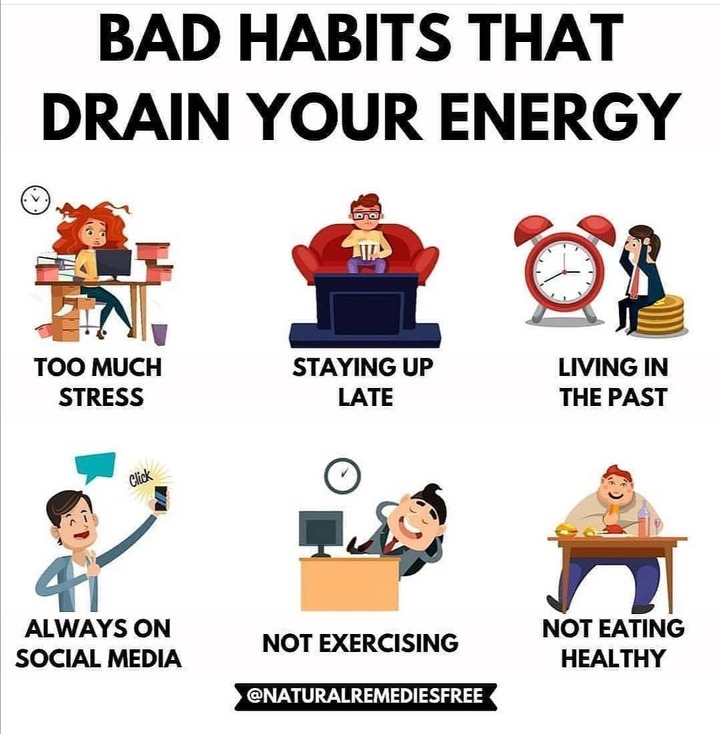 Many times we don't realize that we are being drained in a negative way by things we look and read up on social media. Social media can be a bad and good influence depending on how you use it. Not exercising not only makes you be out of shape it also accumulate certain health conditions. Watching TV till dawn when you have deadlines to catch the following day is not good for your mental health as you need to be productive and you can't really do much if your mind needs some rest/sleep. Ordering takeaways frequently does harm as it drains your pockets and have you put on some unnecessary weight.
With all these habits draining your energy you can try doing this instead and see some change:

Content created and supplied by: Nephali (via Opera News )