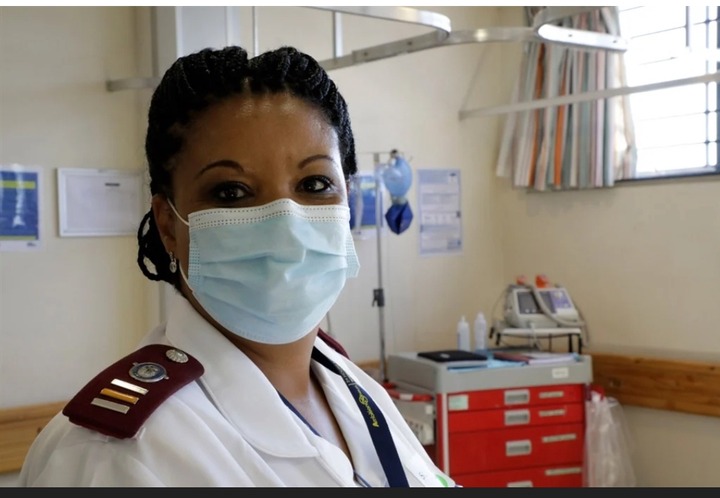 The nurse who gave President Cyril Ramaphosa the Covid-19 vaccination at the Khayelitsha District Hospital earlier this week has said she felt 'honoured and proud'. She added that her family is also proud of her even her husband said that he will take the vaccine when his time comes.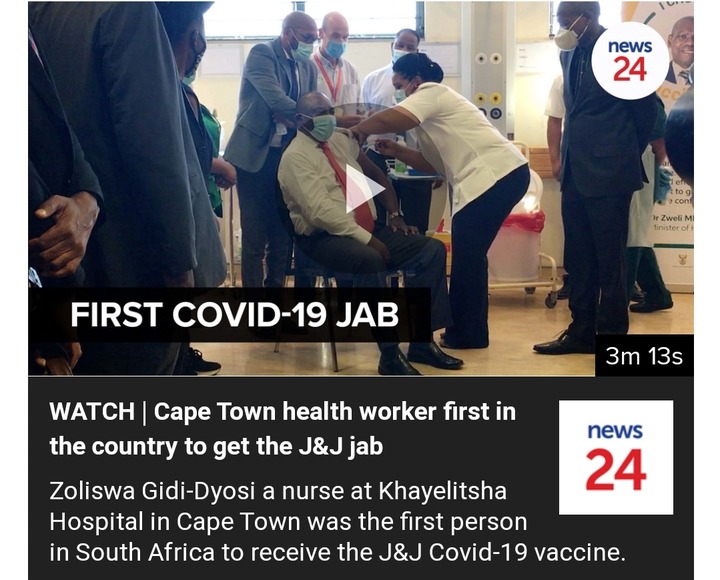 She also mentioned that she has been receiving texts from teachers from her hometown including community members, they are congratulating her… telling her how proud they are. Several frontline workers will also receive the vaccine in these hospitals according to this nurse.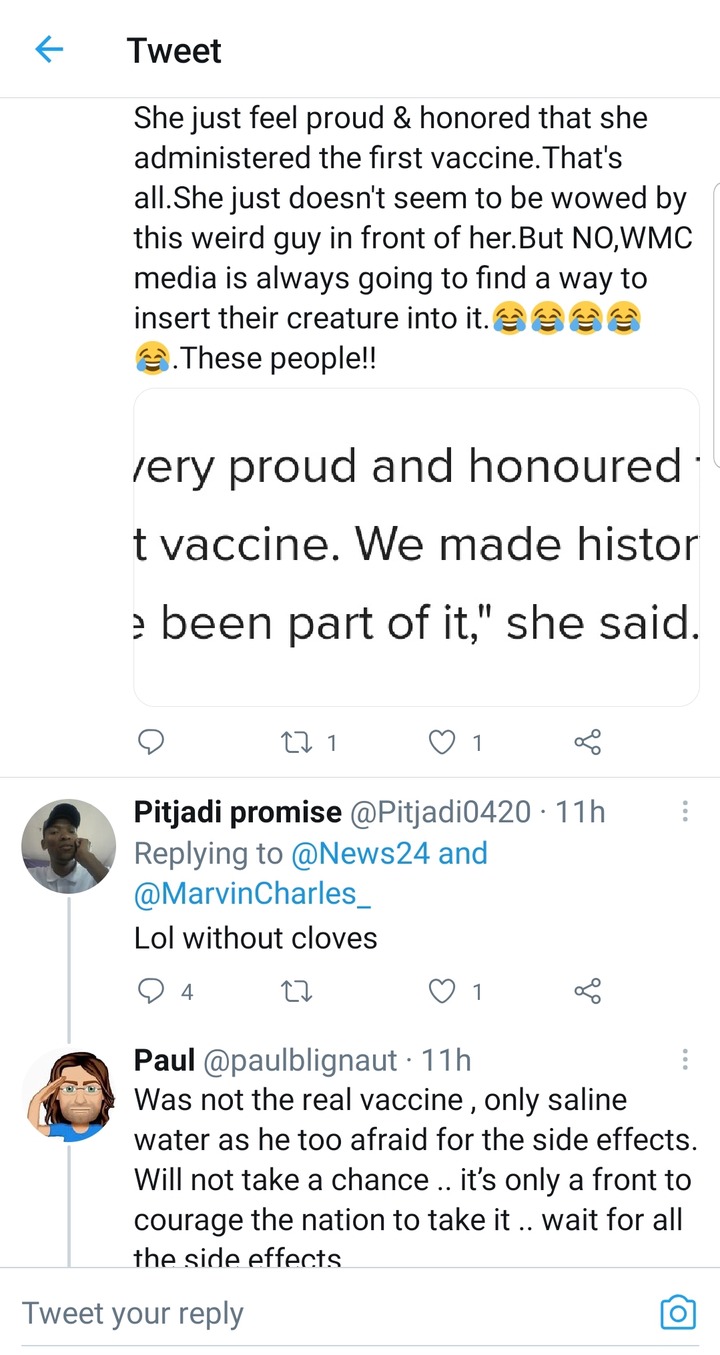 Milaine Bennette has been a nurse for twenty five years and has completed a vaccinator training course. She adds that she is happy that she is part of the history makers for fighting against Covid 19, through the vaccine they will save many lives.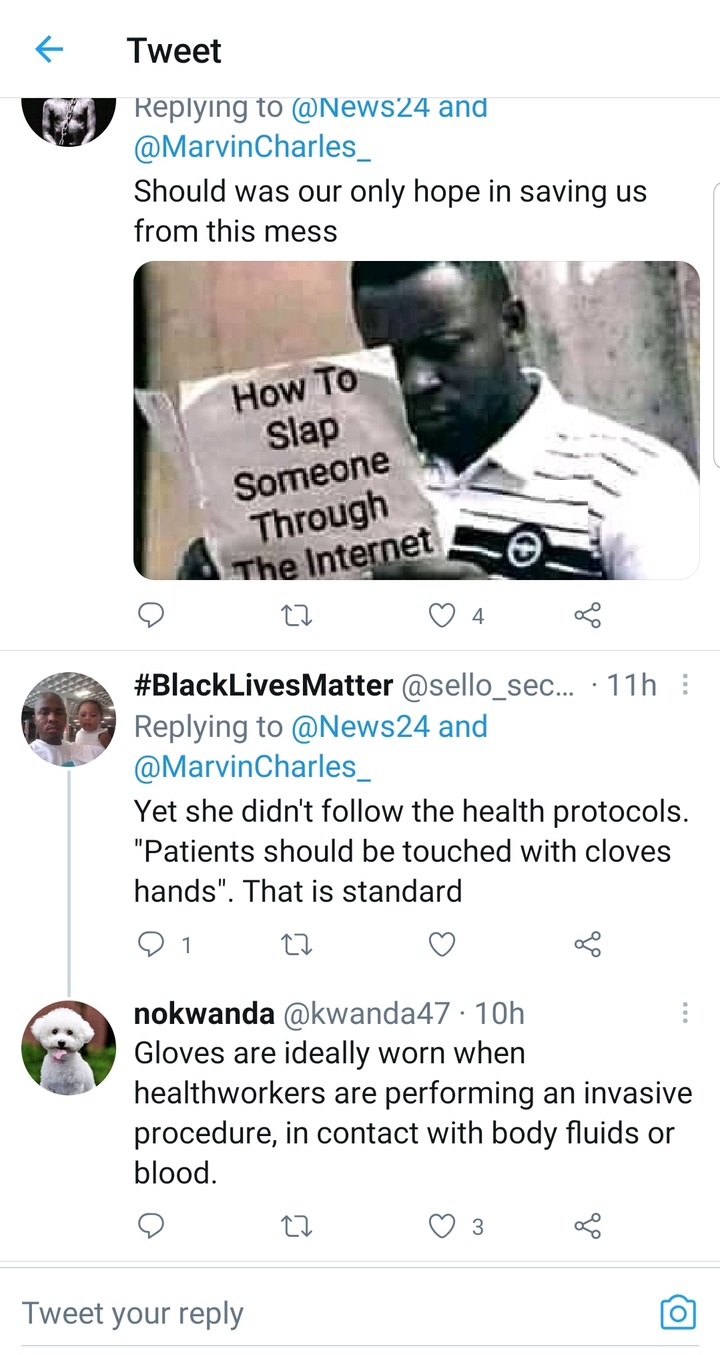 Some tweeps do not buy the story, they believe the President and this nurse are trying to convince people into vaccinating. They believe that the syringe didn't even have a vaccine it could have been water, some are asking that why wasn't she wearing gloves when she vaccinated the President.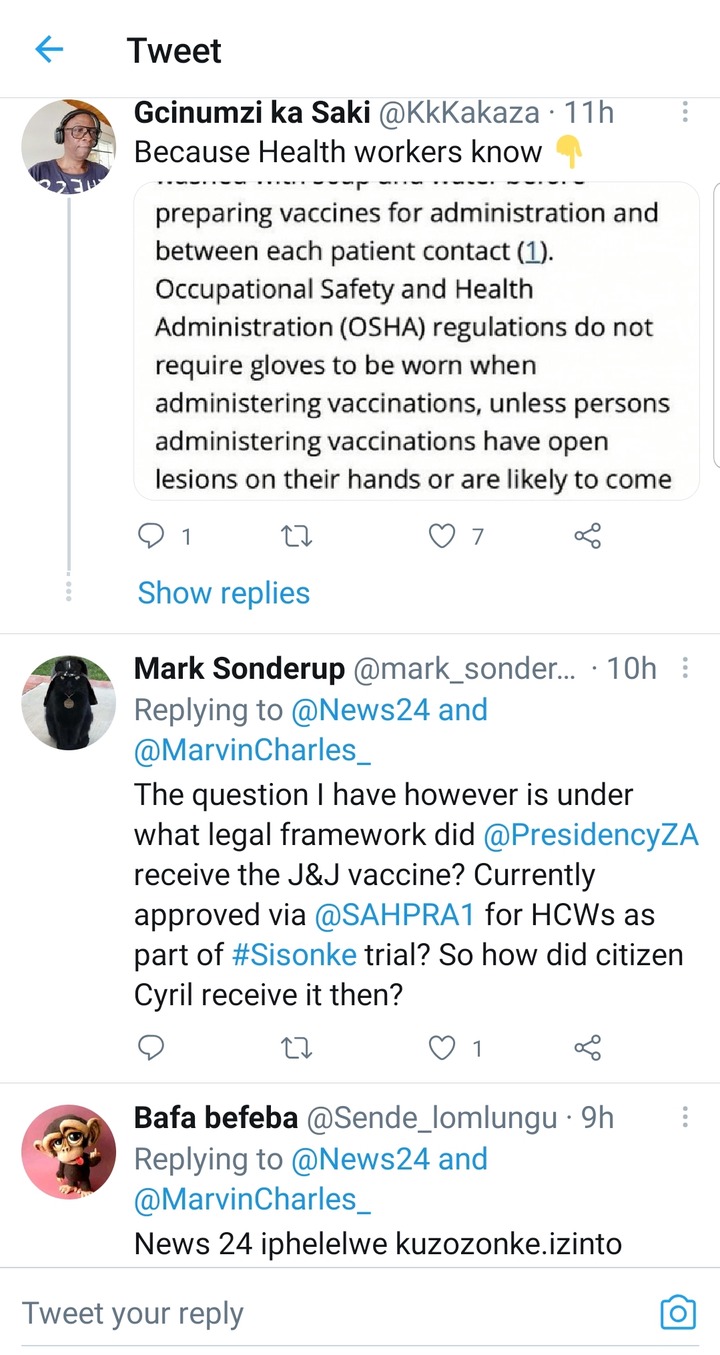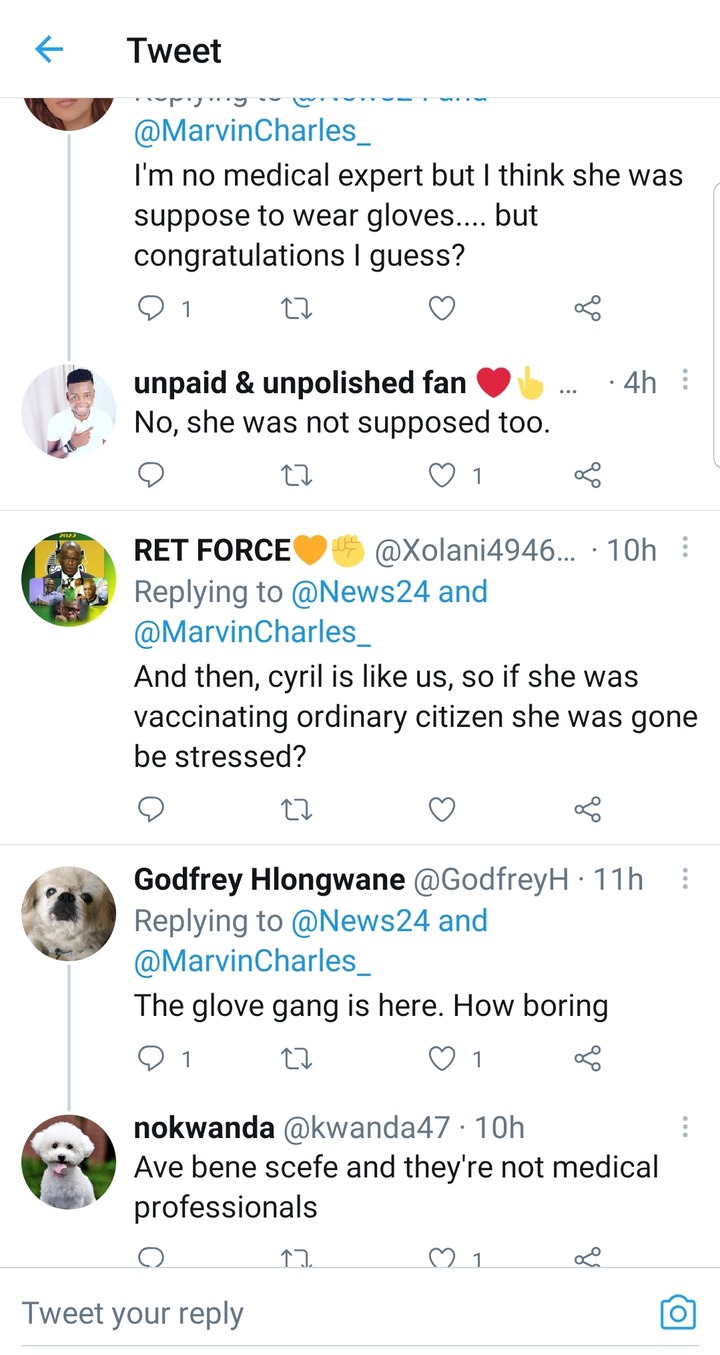 Source: Twitter News24
Content created and supplied by: AndileAnele (via Opera News )