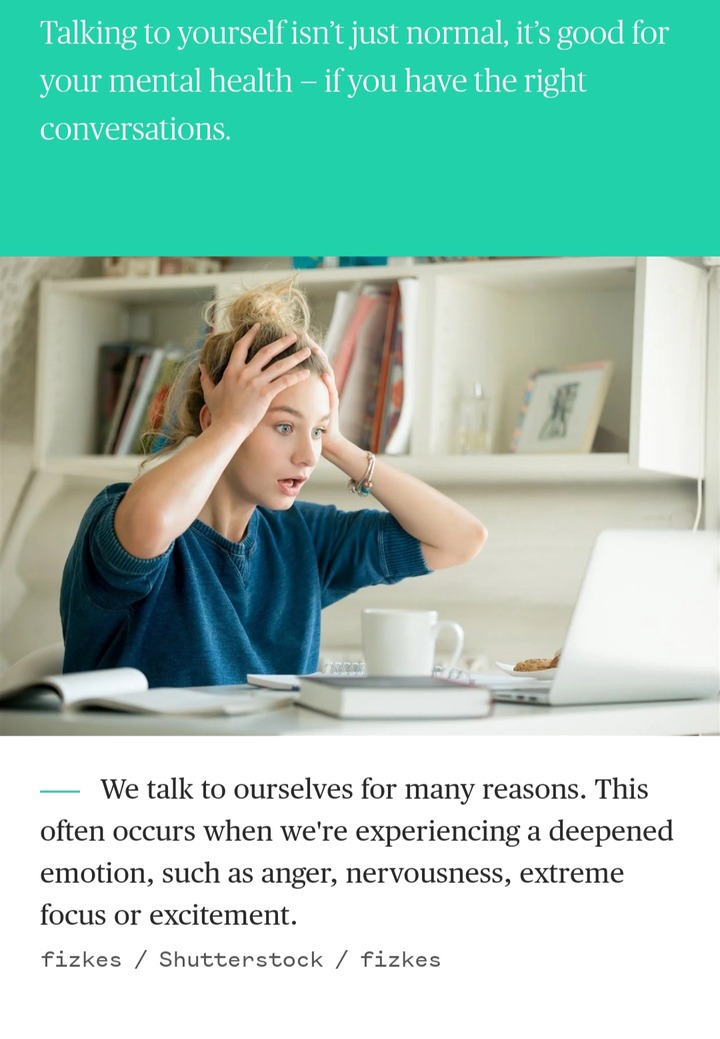 I've always felt ashamed and embarrassed of talking to myself. I would try by all means to ease it up In a public area or space .
I remember a certain time even thought of getting some medical attention. Hence i made a research about it and my findings where basically opposite from my thoughts.
My research on Google stated that doctors declare that talking to yourself isn't just normal, its actually a good thing for mental health especially if you have the right conversations and normal ones .
Not saying every kind of talking to yourself is accurate no . A normal conversation with yourself is basically normal
"We talk to ourselves for many reasons. This often occurs when we're experiencing a deepened emotion such as anger , nervousness,extreme focus and excitement " this was said by Fizkes
So relax it is normal and helps the inner critic. Leave a comment
Content created and supplied by: Fhumzile (via Opera News )