This Girl doesn't use any protection(opinion)See what she wrote on her Facebook post
https://www.facebook.com/104014051733228/posts/104043315063635/?substory_index=0&app=fbl
"I don't like it with a condom"
https://www.facebook.com/104014051733228/posts/104043315063635/?substory_index=1&app=fbl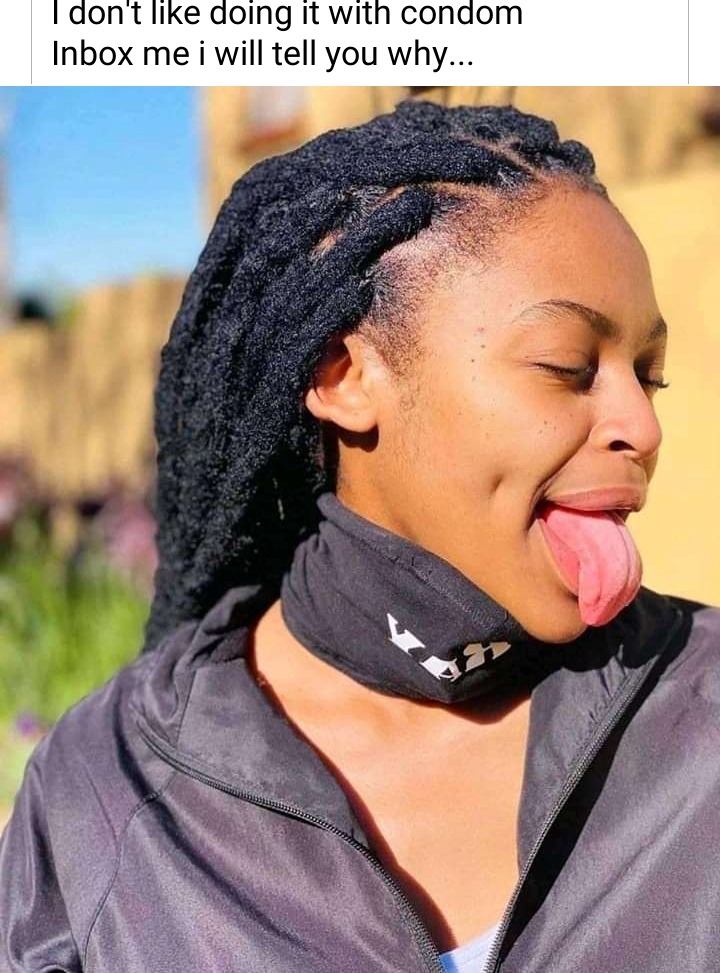 infections are all over the world now peole are sick to die.
It's surprising to hear a young lady saying she doesn't like to use protection.
May people have succumbed to deadly diseases having pleasure for only that moment and getting sick all your life shows how fool the person is.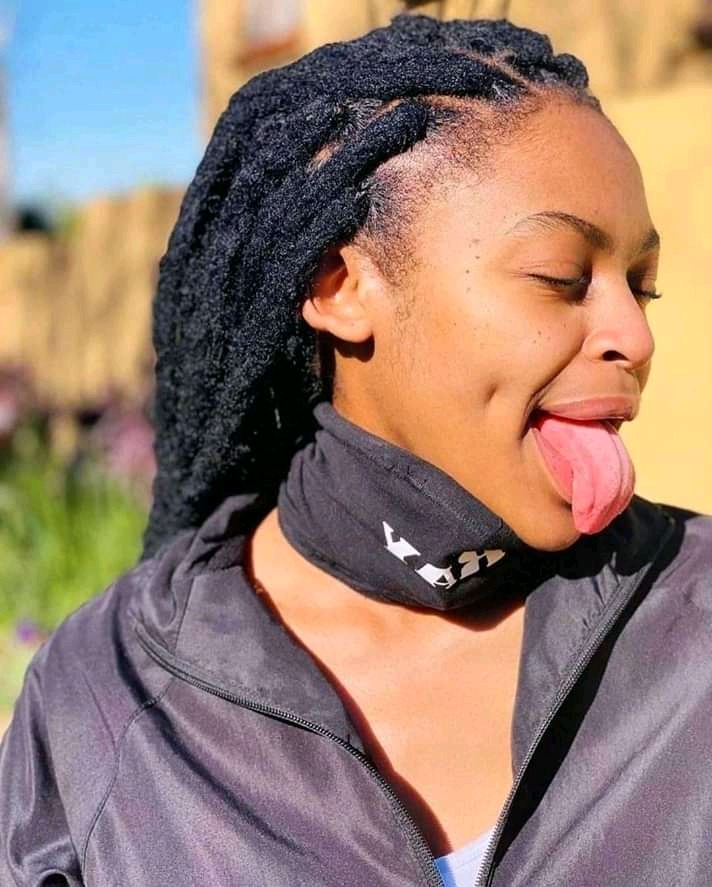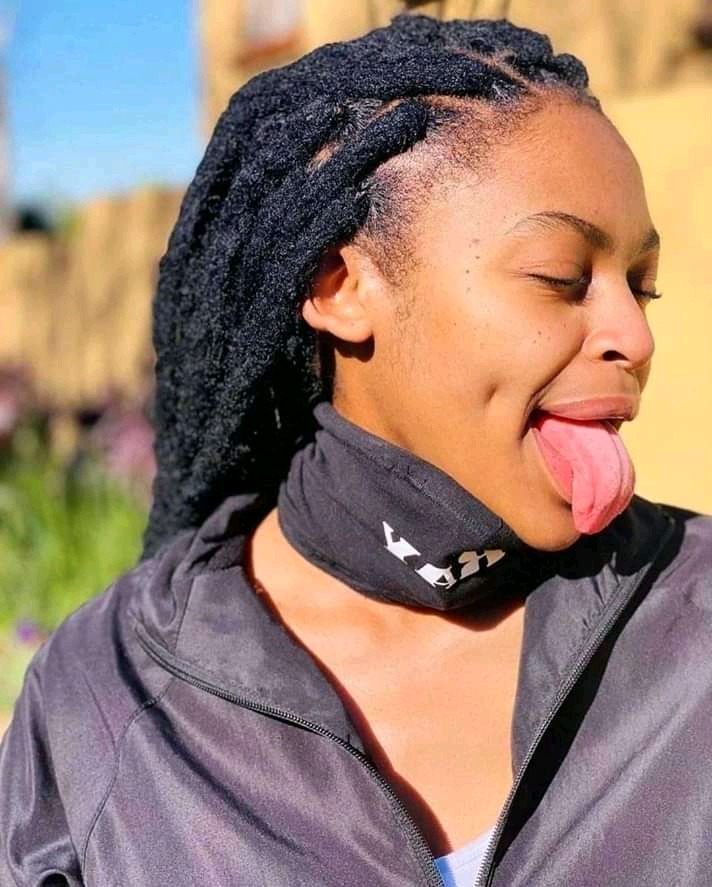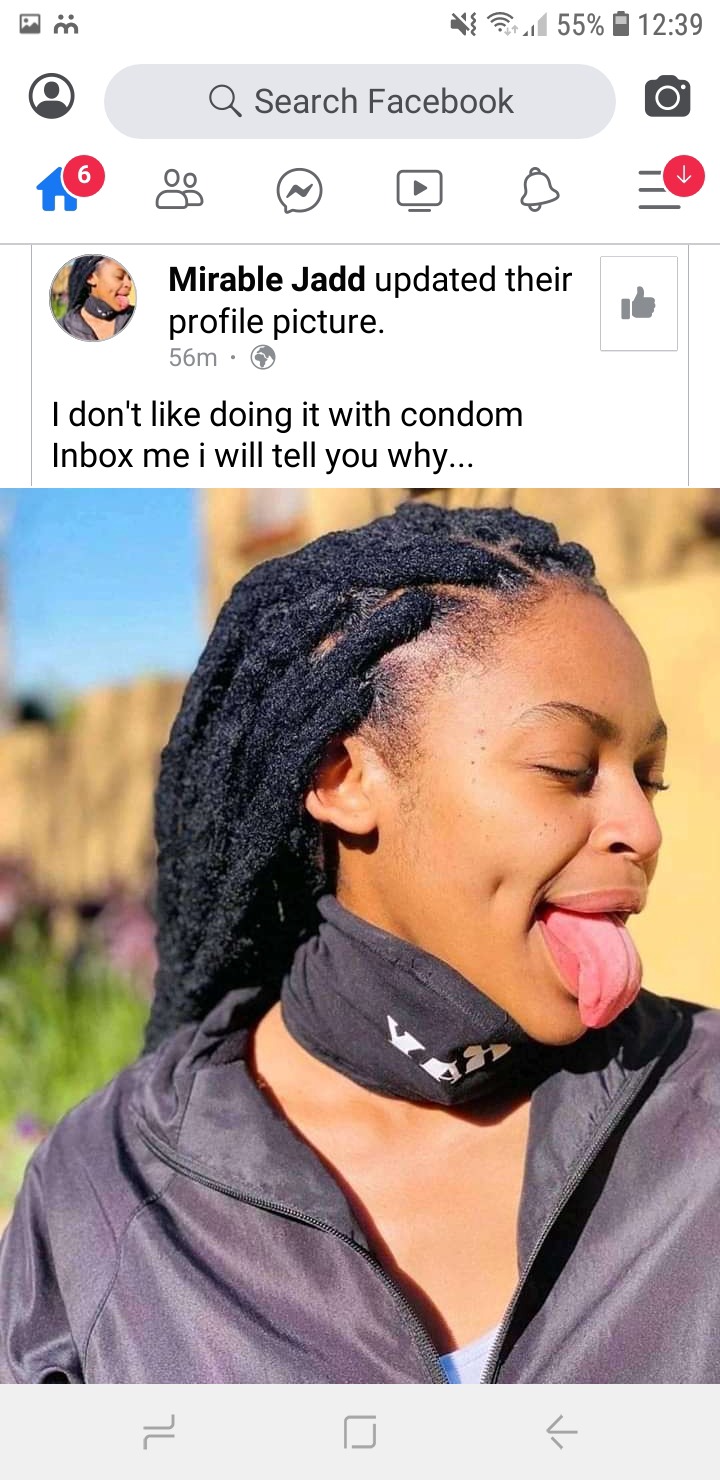 People's reactions on Facebook comments: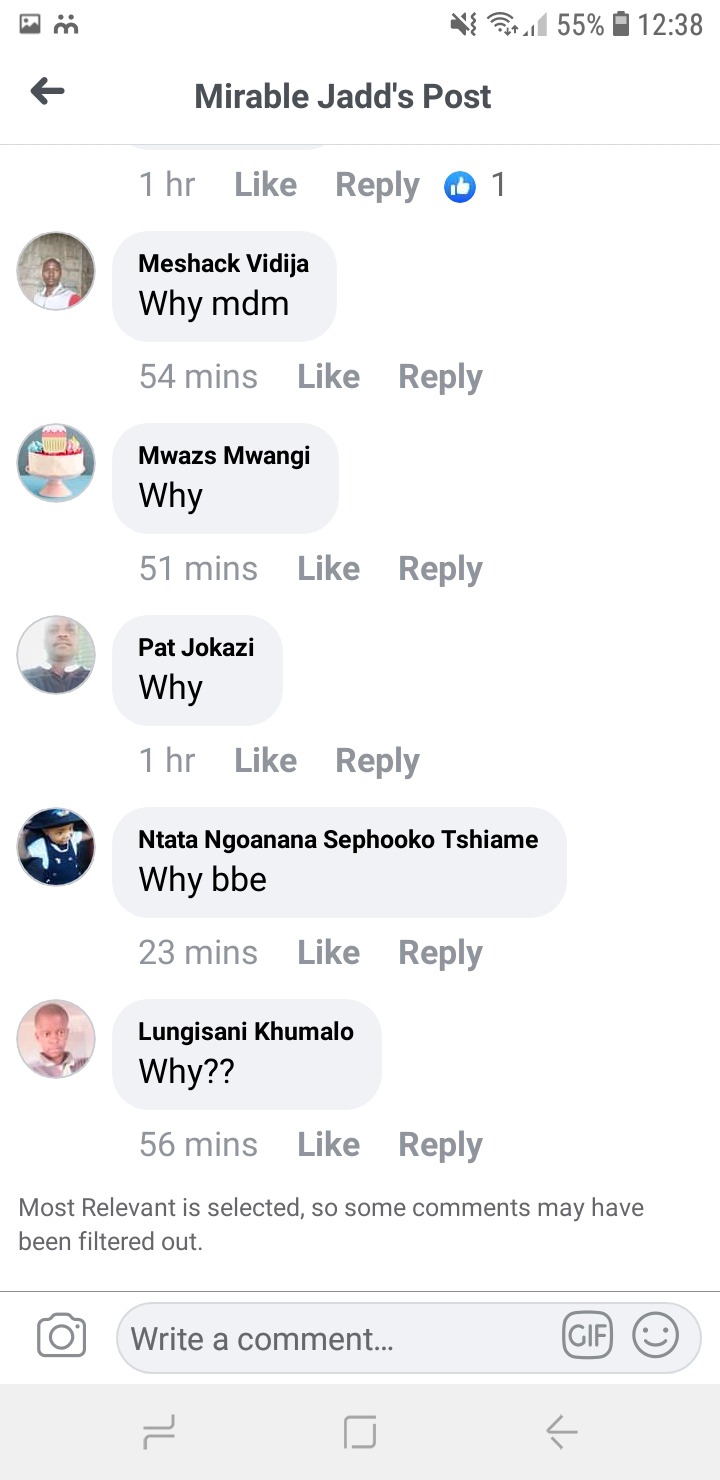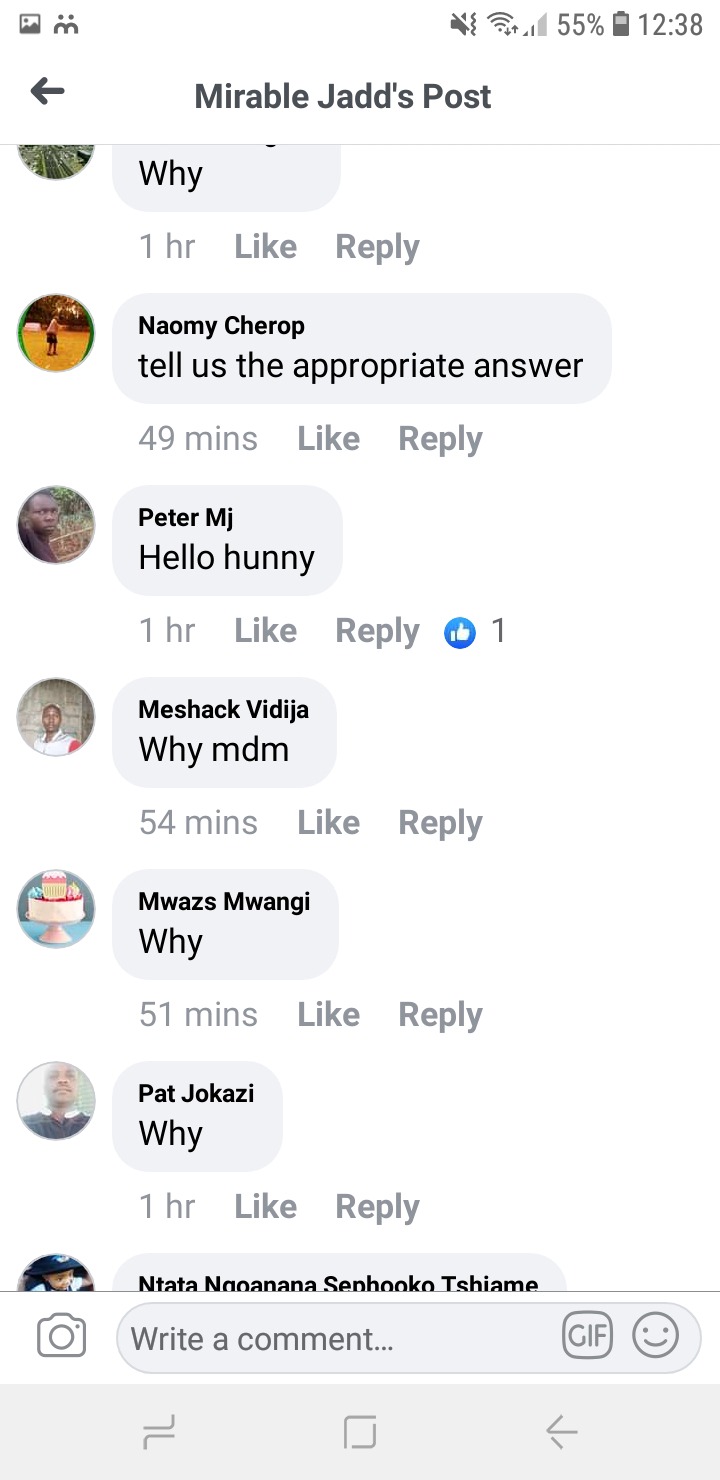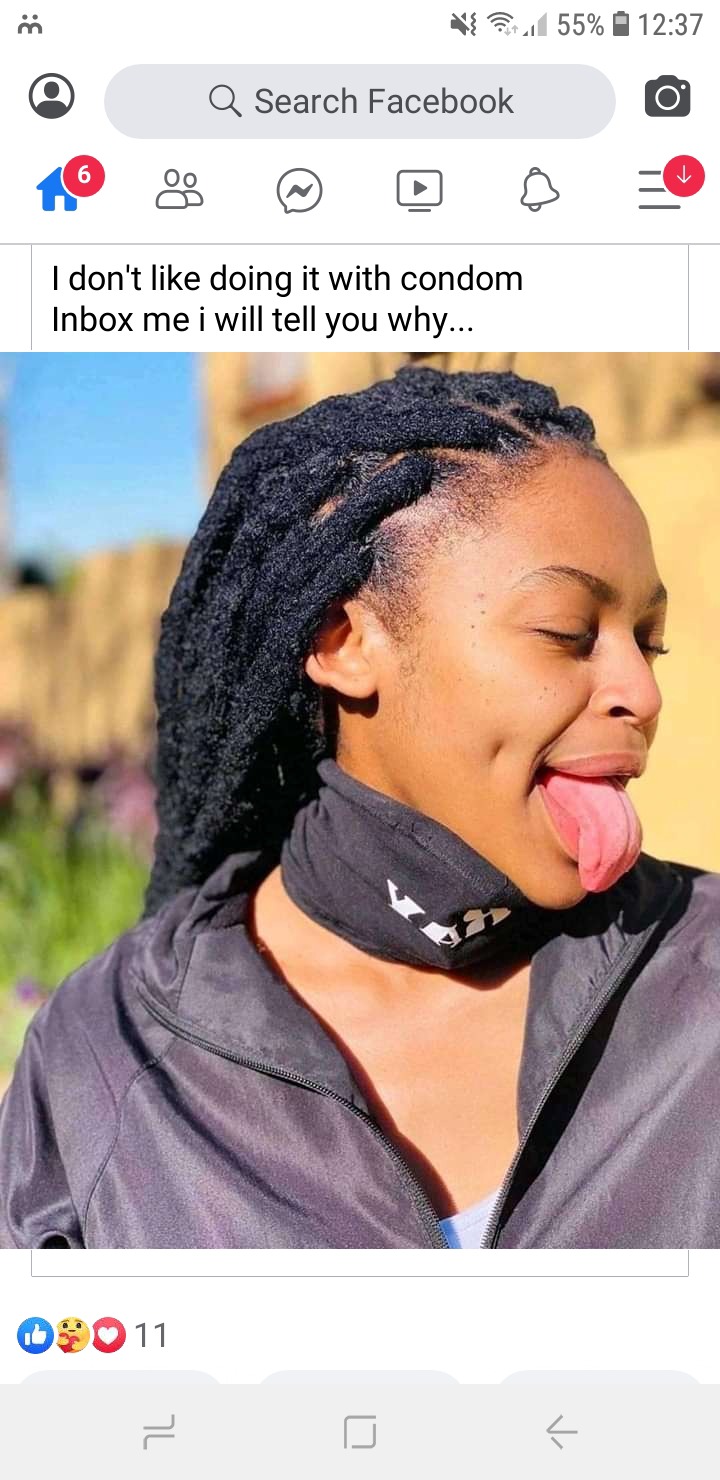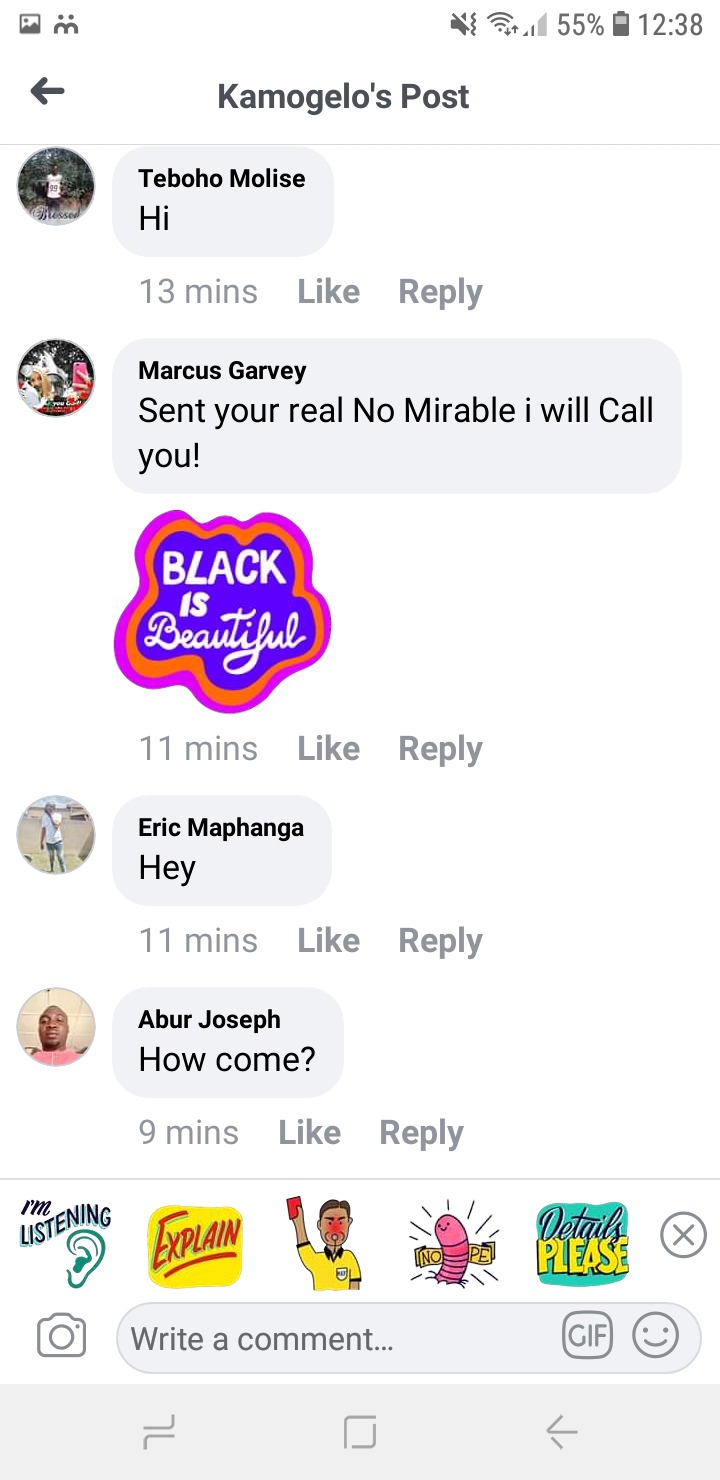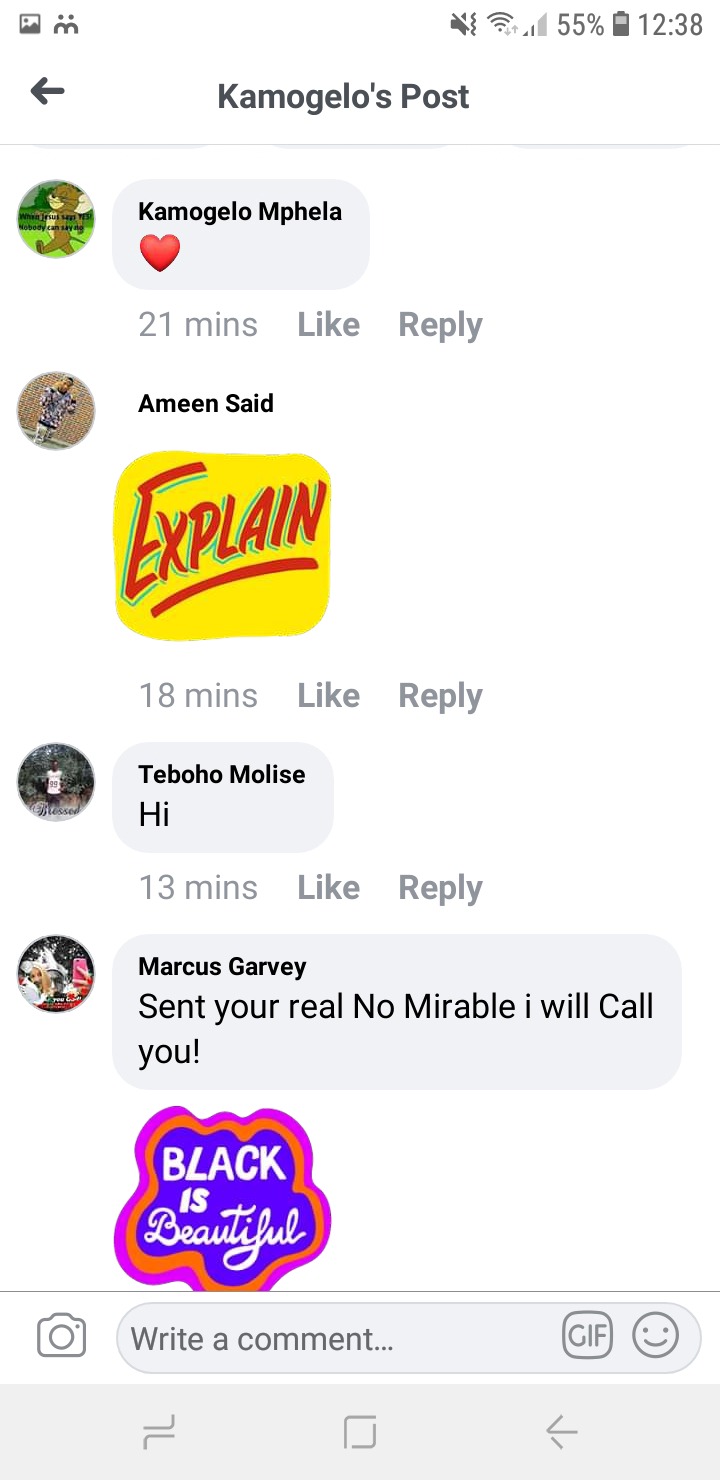 Engage in contact only with one partner who is having sex only with you.
Both you and your partner should be tested for HIV and other s3xually transmitted diseases.
If you do have it with a new partner, make sure the partner is tested, and take the following precautions: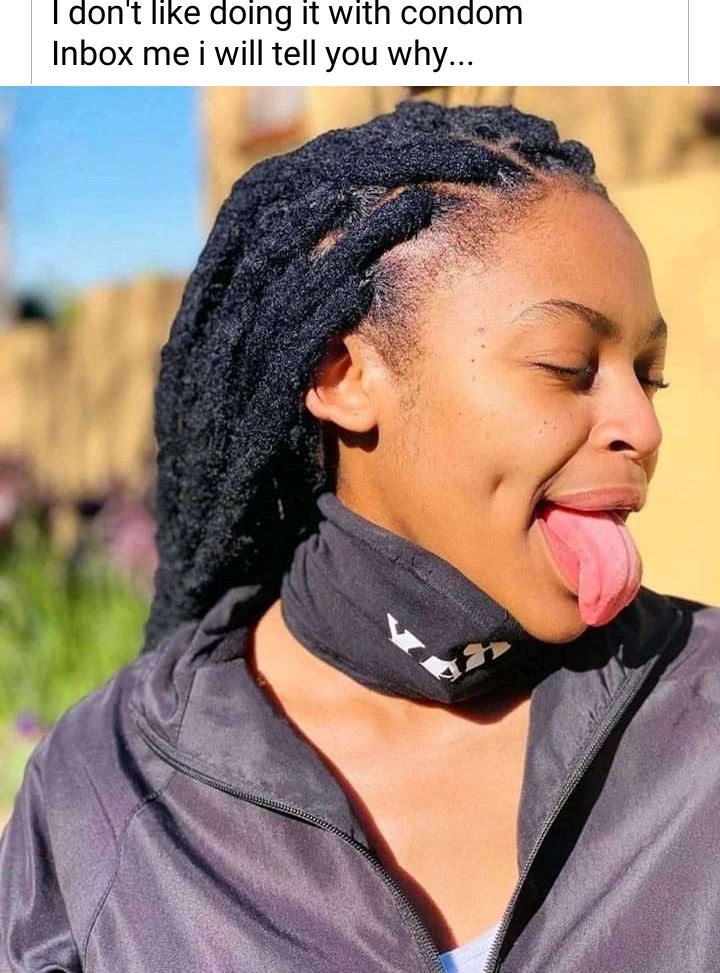 For vaginal , use a latex or polyurethane condom or a female condom.
For oral use a latex or polyurethane malecondom or a female condom.
Using a condom you are protecting your self and your loved one.
Imagine your partner been infected by you just because you do it with many people without protection.
You'll get to see your partner suffer each day because of your ignorance
Let's look after out self and protect our bodies.
Please share and follow me for more
Category:SEX&RELATIONSHIPS
Content created and supplied by: Puskas (via Opera News )