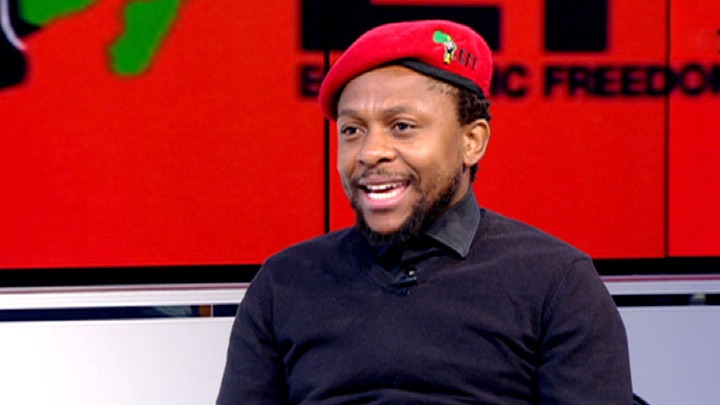 The World Health Organisation (WHO has om Wednesday recommended the use of Oxford-Astra-Zeneca COVID-19 vaccine in South Africa. The WHO has also recommended that those who are above age 65 can be immunised.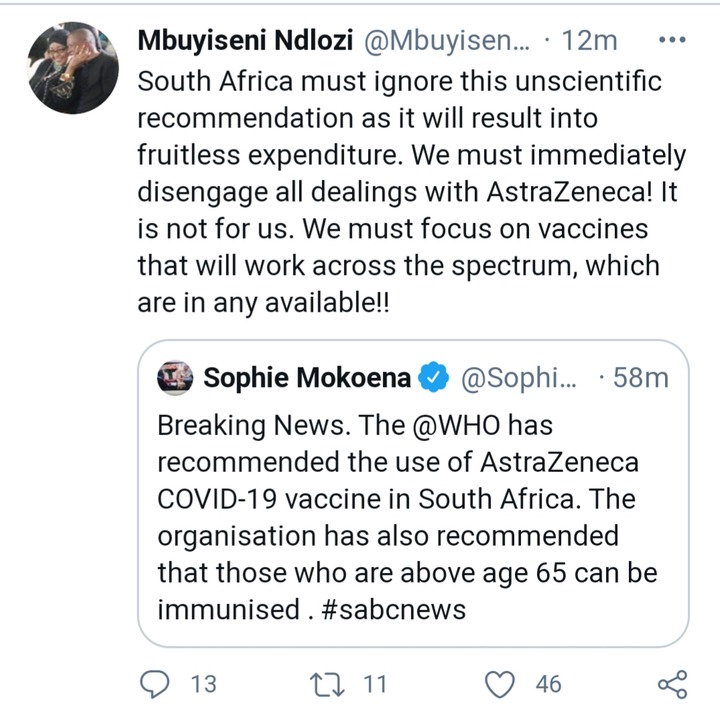 But the Economic Freedom Fighters member Mbuyiseni Ndlozi is against the idea. Ndlozi said: "South Africa must ignore this unscientific recommendation as it will result into fruitless expenditure. We must immediately disengage all dealings with AstraZeneca! It is not for us. We must focus on vaccines that will work across the spectrum, which are in any available."
They are welcome to make that recommendation, but that doesn't mean that we have to execute it. Our Scientists and Professors locally have said wait, so until they are pleased we will wait. We spent the whole two weeks listening to our scientists who figured the vaccine is not effective hence awaiting Johnson akd Johnson vaccine. But now, am I missing something? Switzerland didn't use it but did not get such recommendation.
They are embarrassed and the don't know what to do with the doses, hence they want to problem to go away. Clearly it is of no use, and it is potentially harmful to over 65. Africa needs to wake up.
Source:https://mobile.twitter.com/MbuyiseniNdlozi/status/1359544377333473293
Content created and supplied by: News17 (via Opera News )