Yes i agree the plate can be hot to handle then you end up spoiling the fun because you can not control your ejaculation but with this following list of things to do you will overcome your fears.
1.Breathing Excises
Breathing excises is one of the major exercises you will need to do every now and then. Learning how to control your breath flow will help you to control your ejaculation. And make you calm during the intercourse because you need to be relaxed and free when having fun with your partner.
2.Mix Ginger and Garlic in hot water.
You can do so before having sex or three times a week even if you won't be having fun with your partner, just to maintain a good blood flow in your in your wiwi.
3.Do Kegels exercises every morning and night time.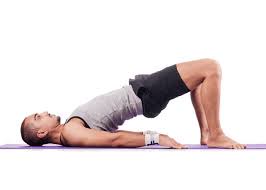 You must be wondering what the hell is that? LOL it is a form of back exercise that can help strengthen your pubococcygeus muscle. Squeeze and hold for five seconds then relax do this ten times once in the morning and at night. Kegels improve ejaculatory control and can lead to stronger, firmer erections. 
Practising this three things regularly will boost your performance and your lady with be amazed..
Content created and supplied by: Scamtho&hubblysessions (via Opera News )