Bad breath is one of the most embarrassing things that you could ever experience. It's bad enough that sometimes another person can smell how bad your breath is and you don't even realize you have bad breath.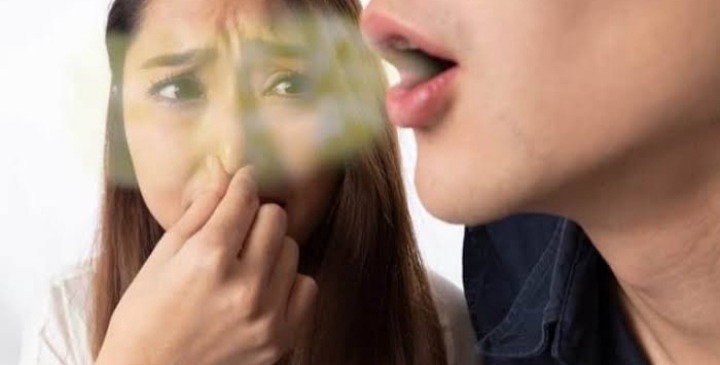 So here are a few things you can do to prevent bad breath:
1. Brush your teeth after you eat
Keep a toothbrush at work to brush your teeth after eating. Brush using fluoride containing toothpaste twice a day.
2. Floss atleast once a day
Proper flossing removes particles and plaque from between your teeth, helping to control bad breath.
3. Brush your tongue
Your tongue harbors bacteria, so carefully brushing it will remove bad odor. Make sure your brush has a tongue cleaner, or even a tongue scraper will do the job.
4. Clean dentures or dental appliances
If you wear a bridge or denture clean atleast one a day, or as directed by your dentist.
5. Avoid dry mouth
To keep your mouth moist, avoid smoking and drink plenty of water not coffee, soft drinks or alcohol which can lead to drier mouth.
6. Regularly get a new toothbrush
Change your toothbrush when it becomes frayed, about every three to four months and choose a soft bristled toothbrush.
7. Schedule regular dental checkups
See your dentist on a regular basis. Generally twice a year, to have your teeth or dentures examined and cleaned.
8. Adjust your diet
Avoid foods such as onions and garlic that cause bad breath. Eating a lot of sugary stuff is also linked to bad breath, so avoiding those will help you.
Source
https://www.mayoclinic.org/diseases-conditions/bad-breath/diagnosis-treatment/drc-20350925
Content created and supplied by: It'sReal (via Opera News )