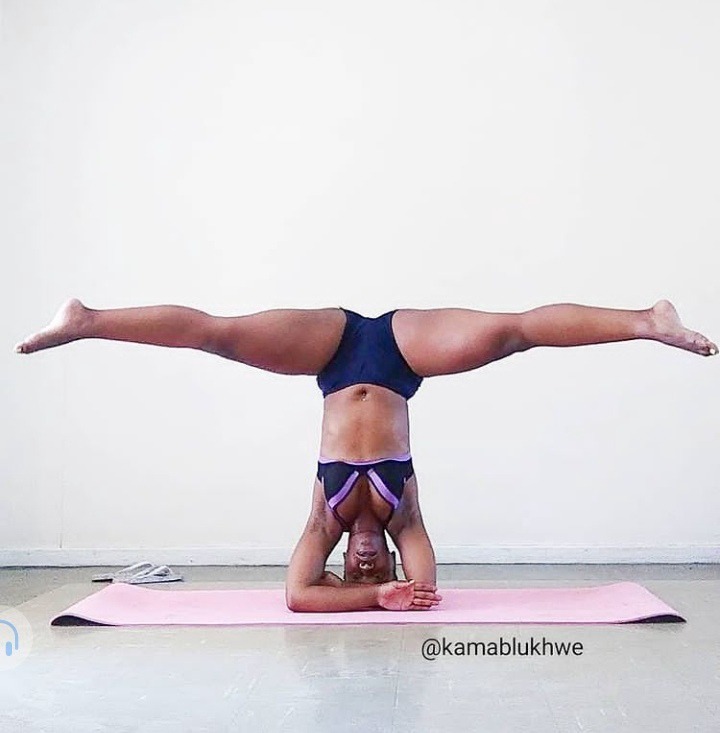 KaMablukhwe is a young energetic lady from Cape Town , South Africa. She has adopted a different and unique way of doing yoga in the comfort of your home. Her yoga skills have impressed the hearts of many people on social media platforms with her ability to flex her body to any position in yoga.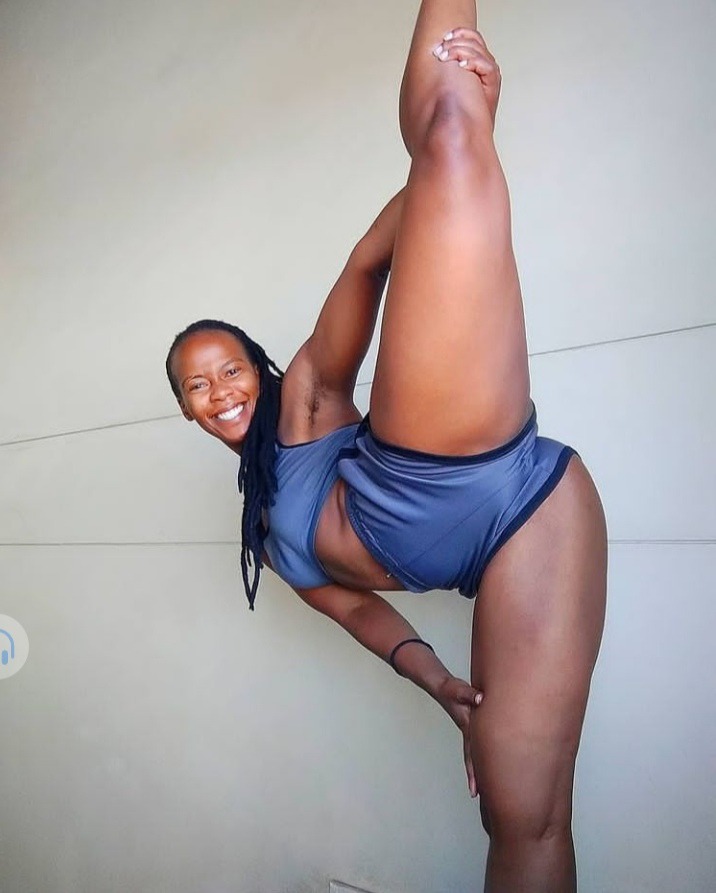 She believes that yoga is not about skills and the flexibility of the body, but you must be mentally fit. She says yoga Improved balance, increased flexibility, and newfound strength are just three of the amazing benefits you experience when you practice yoga.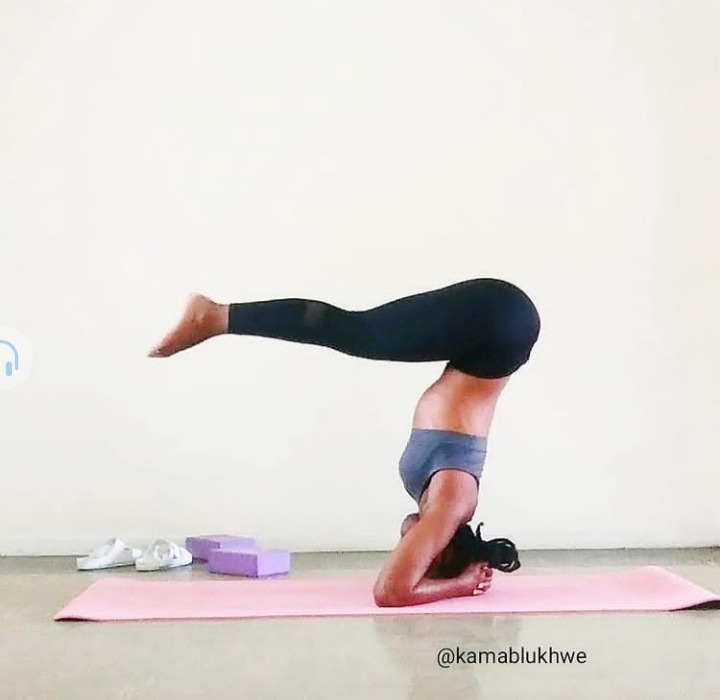 most people know that yoga is all about doing what feels comfortable to your body. And the more you practice the easier it'll be to do those impressive yoga poses we see all on her Instagram page. Many of her followers have given kama the crown because of her impressive moves.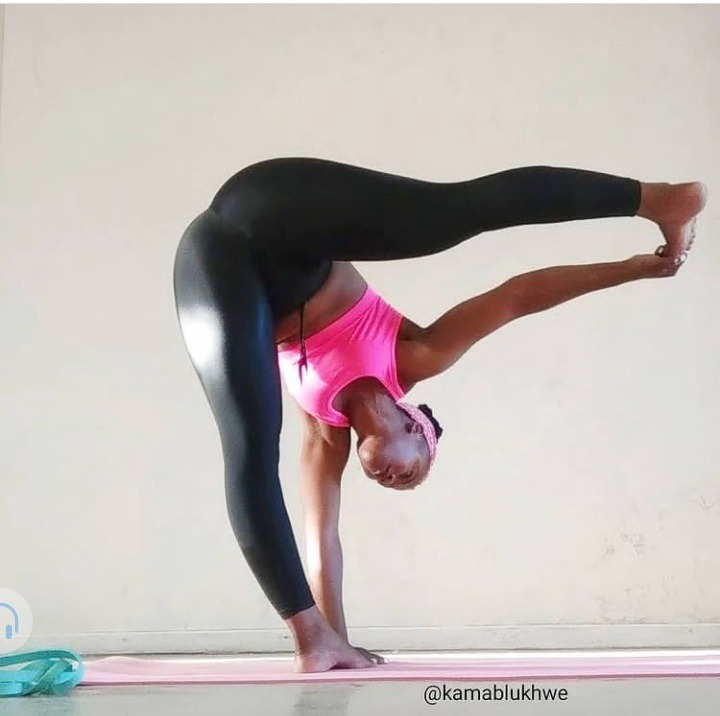 Inkosazana Mablukhwe is also a Businesswoman with her yoga class, with more than 25k followers on Instagram, as a teacher she has a platform to show her skills and moves. She teaches yoga physically and yet an incredible acrobatic who capture the hearts and the minds of Mzansi with her mouth-watering moves.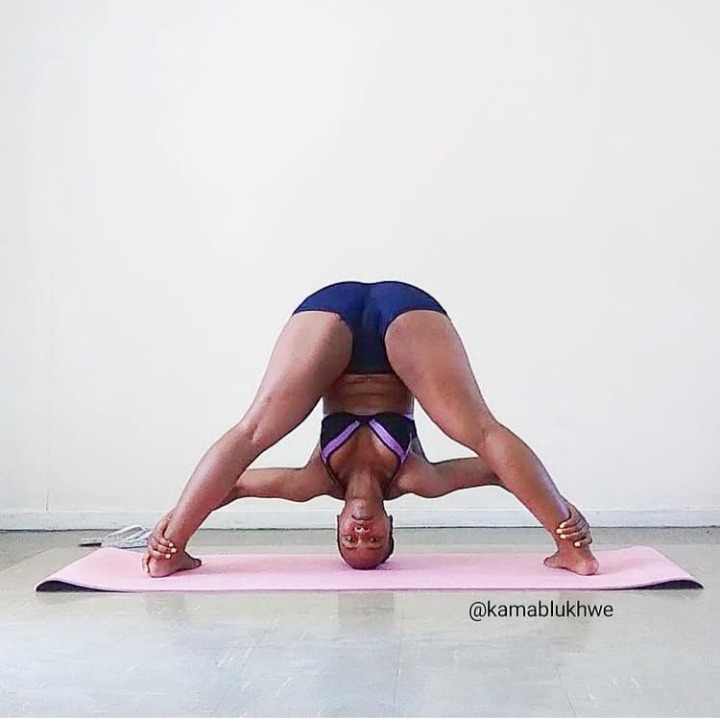 She said I practice Yoga as it is also spiritually through meditation. It allows me to listen and talk to the inner God in my bad and good times. I am currently residing in Cape Town very far from home and when I am faced with adversities Yoga is the only way to calm those storms. Yoga has saved INkosazana Mablukhwe's life.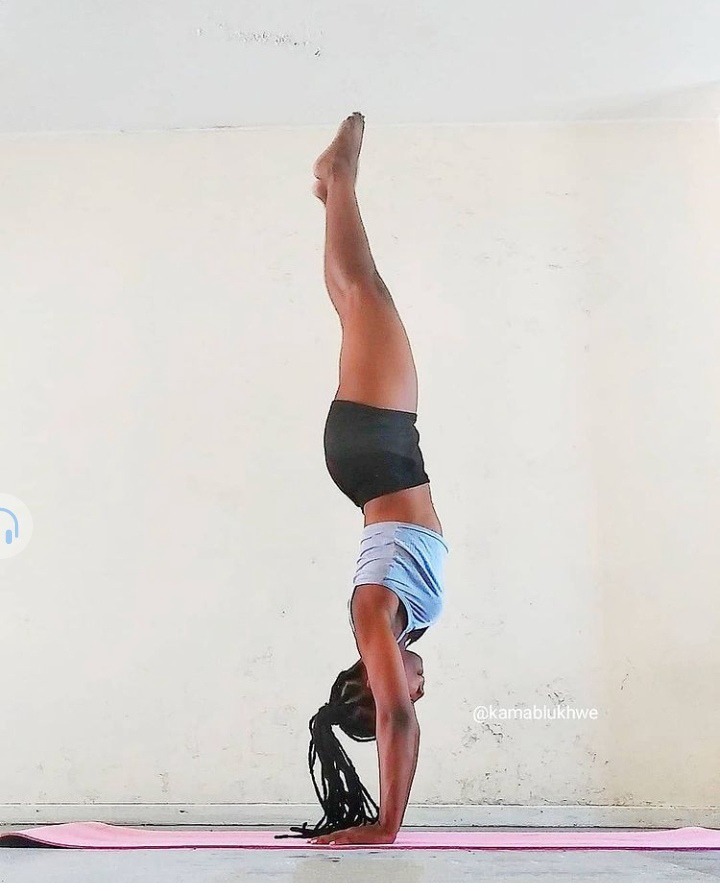 https://instagram.com/kamablukhwe?igshid=1vaedo66micuf
Content created and supplied by: InnovativeTrends (via Opera News )