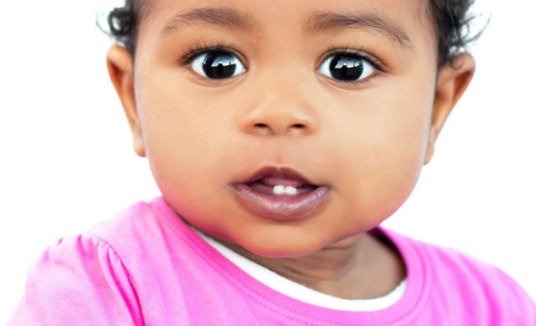 When children are having their first set of teeth, many parents tend to experiment and try to help their children by giving them different types of medications to easy the discomfort that comes with having teeth for the first time.
There are also some strong traditional beliefs in some places which suggest that children fall sick when they are growing teeth, so they need some traditional remedies or antibiotics to treat the "teething."
Doctors, however have warned about giving children teething powder citing that if they inhale it, it can damage their lungs.
Giving teething children Aspirin is said to cause deadly Reye Syndrome.
Reye Syndrome is a serious condition that causes confusion, swelling in the brain and damage the liver.
Some parents go to extra miles to give their teething babies alcohol, which is dangerous to their growing liver.
Teething is not a disease or sickness. It's a normal part of your child's development.
Normally, babies are said to be born with a full set of teeth underneath their gums.
During the first year of life, these teeth begin to cut through the gums and most infants start teething between 6 and 12 months.
When they reach three years, their first set of 20 teeth will be completed.
As teeth erupt through the gum, your child might show mild symptoms such as:
-poor appetite
-mild irritability
-drooling of saliva
-chewing objects and
-sore gums which may be swollen and reddish.
These normal teething symptoms can be relieved by simply rubbing the child's gums with a clean damp washcloth, clean finger or gum rubbing finger pad.
Another method of reliving the mild teething symptoms is to give the child "teething rings" to chew on and relieve distress.
Doctors believe that when a child has serious symptoms like fever, diarrhoea, vomiting, convulsion or difficulty in breathing, those will be usually due to other problems and not teething.
It could be Malaria, diarrhoeal disease, meningitis, Febrile convulsion, Pneumonia or other diseases.
When a child develops those or other serious symptoms, they should be taken to a doctor for check up and treatment.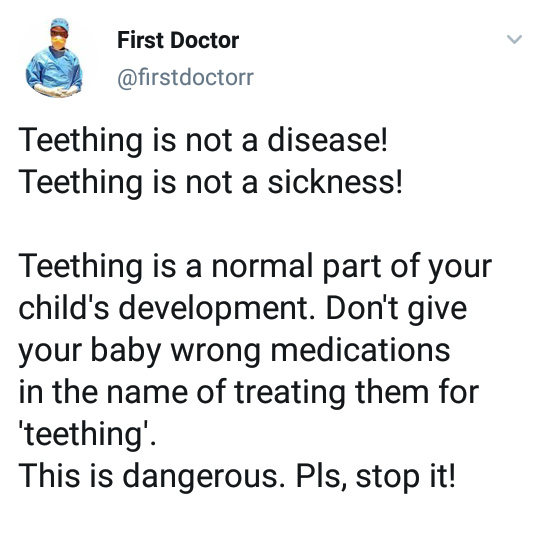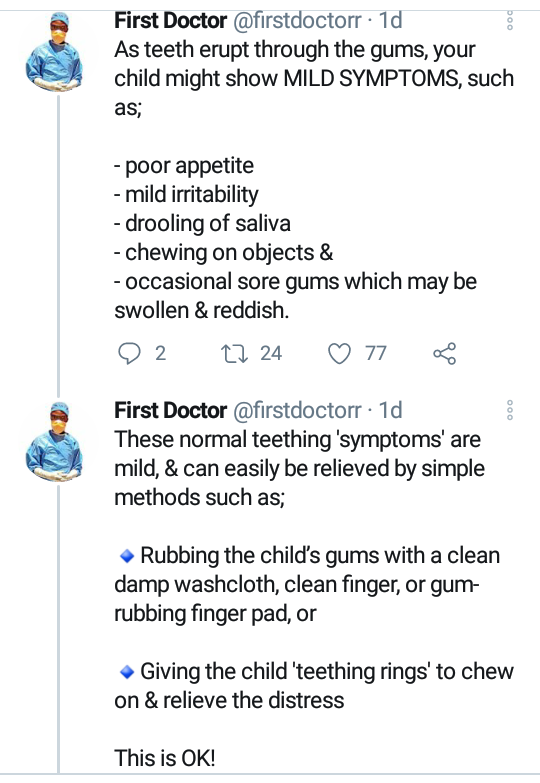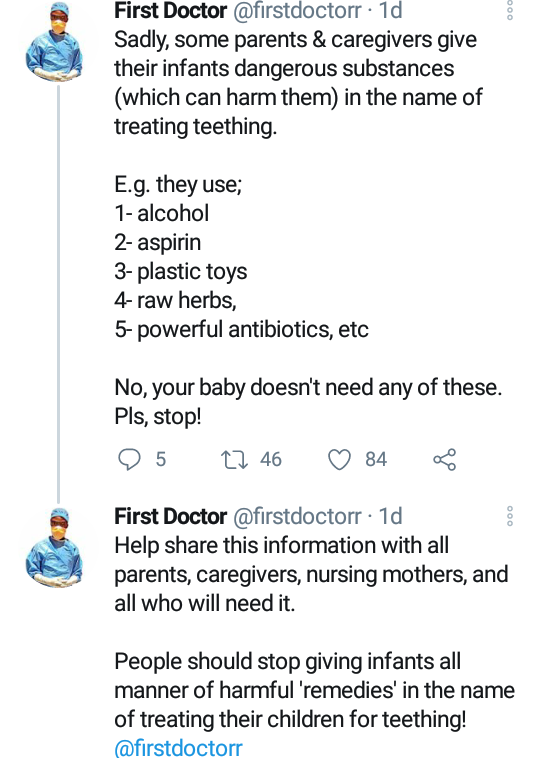 Content created and supplied by: yunahbvumbwe (via Opera News )