The article Is based on the opinion and It's Fictional but worth to know truth from It, here It goes; Out there some people can do anything In the name of money so that they will be rich and enjoy life by obtaining whatever they lust and acquire but all this arrives with a remarkable casualty. Her Traditional doctor turned her Into a half Snake and half Human to remain rich.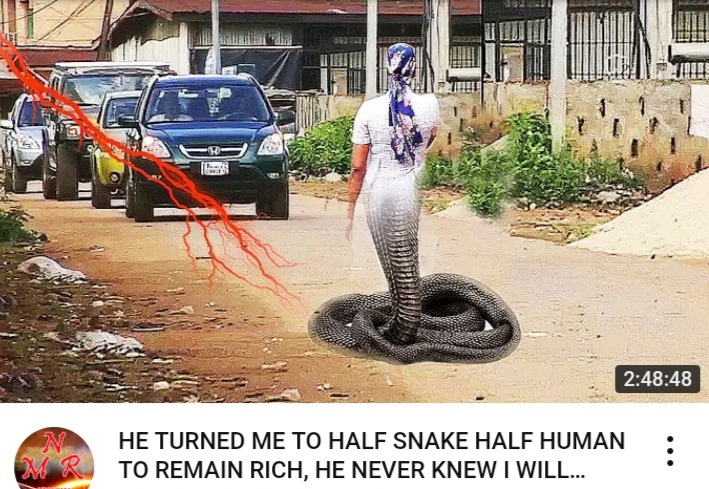 As she was a solely human all just transformed because of prosperity, noa you come to deduces that as they do all this a profound sacrifice has been made and not a once-off sacrifice but every after a certain period he /she needs to revive what she has made, It's a kind of agreement that you should not ever try to robe.
Little did he knew as he was working on her progress, she became more powerful and she gained more power but the bitter part when she blocked cars on the road. And that scares highway users they can't drive safely.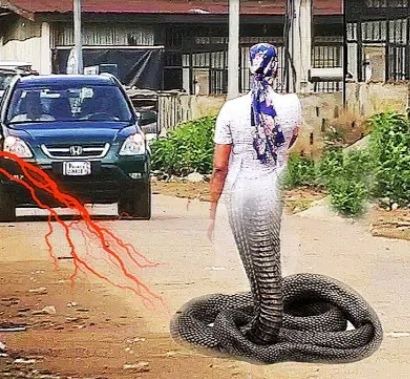 He tasted the medicine of his own hands. Now what he has made become a crisis to the village uncontrollable. It's a lesson of all time before you make someone rich check all things and never give all 🔋powers.
Content created and supplied by: MpanzaVS (via Opera News )