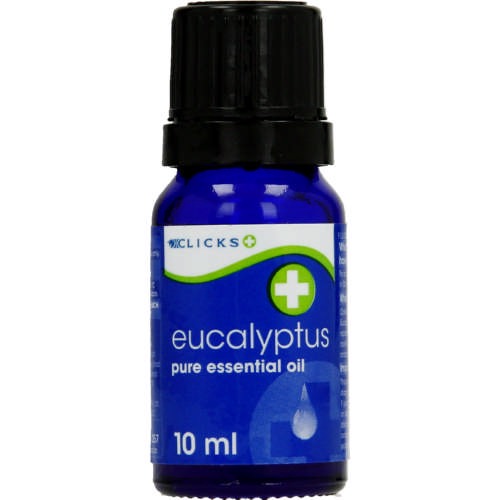 Small doses of eucalyptus oil (0.05 to 0.2 milliliters a day) can be taken internally by adults. Always dilute the oil in warm water before consuming it.
To prepare an infusion, boil one to two teaspoons of the chopped leaves in a cup of water and steep for 10 minutes. You can drink up to two cups a day.
To make an ointment, add a few drops to petroleum jelly and apply as a thick layer up to three times a day.
If using a commercial product, be sure to follow the directions on the label.
Be aware that eucalyptus oil is highly poisonous, and taking 3.5 milliliters (slightly less than a teaspoon) of undiluted oil has proven fatal.
Signs of eucalyptus poisoning might include stomach pain and burning, dizziness, muscle weakness, small eye pupils, feelings of suffocation, and some others. Eucalyptus oil can also cause nausea, vomiting, and diarrhea.
To make a eucalyptus inhalant, add a few drops of eucalyptus oil or a handful of leaves to hot water or a vaporizer and deeply inhale the steam vapor for five to 10 minutes (take care not to burn yourself).
You can also use eucalyptus oil in a warm bath or shower. To do so, add two to three drops of the essential oil to your bath just before getting in. If you're taking a shower, place two to three drops of the essential oil onto a wet washcloth. When the warm water of the shower heats the washcloth, the vaporized oil is released.
Content created and supplied by: Cleon (via Opera News )