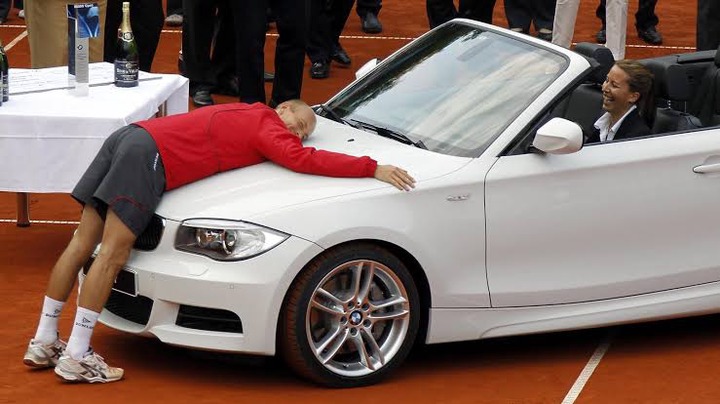 this late spring, a companion brought in a condition of troubled perplexity. At age 47, following quite a while of battling to discover security in the scholarly community, he had gotten residency. Rather than feeling fulfilled, be that as it may, he felt caught. He fantasized about escape. His response had shocked him. It had neither rhyme nor reason. Was there a major issue with him? I offered him the best response I know. I educated him concerning the U-bend. 
Not every person goes through the U-bend. However, many individuals do, and I did. In my 40s, I encountered a ton of progress, unbiasedly talking. I was in a steady and cheerful relationship; I was sound; I was monetarily secure, with a decent vocation and glorious partners; I distributed a book, composed for top outlets, won a major news coverage prize. If you had depicted my profession to me as another person's, or besides if you had offered it to me when I was barely out of school, I would have said, "Goodness, I need that!" Yet a large number of (mornings were the most exceedingly awful), I would awaken feeling baffled, my head humming with fanatical musings about my disappointments. I had achieved too little expertly, had allowed life to cruise me by, required some anonymous sort of progress or break 
My disappointment was whiny and unreasonable, as I surely understood, so I hushed up about it. At the point when I mulled over everything—which I did, a great deal—I dismissed the term emotional meltdown since I was holding a consistent course and never truly be told encountered an emergency: more like a steady shower of disillusionment. What irritated me in particular, significantly more than the actual mistake, was that I felt dissatisfied, the exact opposite thing I was qualified for being. Cheerful that objectivity may win, I would remember my good fortune, plainly—making records intellectually, and in some cases additionally on paper of all that I must be appreciative for. Dissuading myself may help for a brief period, however, at that point, the mistake would return. As the weeks transformed into months, and afterward, into years, my picture of myself started to change. I had consistently considered myself a fundamentally cheerful individual, yet presently I appeared to be somebody who harped on discontents, genuine or nonexistent. I guessed I would need to get used to being a killjoy 
As I moved into my mid-50s, I hit some genuine misfortunes. Both of my folks kicked the bucket, one of them in the wake of experiencing a horrible disease while I observed defenselessly. My work vanished when the magazine I worked for was rebuilt. A pioneering exertion—to make another internet-based commercial center that would coordinate with columnists who had story thoughts with editors searching for them—ran into issues. My shoulders, elbows, and knees all began throbbing. But the obscurity of disillusionment and self-blame started to lift, at first intangibly, then, at that point, all the more particularly. At this point, at 54, I feel as though I have risen out of a section through something. Yet, what? 
Sometime in the past, when I was 30 and he was 66, the late Donald Richie, the best essayist I have known, told me: "Emotional meltdown starts at some point in your 40s, when you take a gander at your life and believe, Is this all? Furthermore, it closes around 10 years after the fact, when you take a gander at your life again and think this is very acceptable." In my 50s, recollecting, his words strike me as spot-on. Shockingly as much as my own, I have started to feel again the feeling of experience that I review from my 20s and 30s. I awaken contemplating the day ahead instead of the fifty years past. Appreciation has returned. 
I was around 50 when I found the U-bend and started jabbing through the developing examination on it. What I wish I had known in my 40s (or, far and away superior, in my late 30s) is that satisfaction might be influenced by age, and the crucial step in middle age, regardless of whether you consider it an emotional meltdown or something different, is for some individuals a change to something much better—something, there is motivation to trust, similar to astuteness. I wish somebody had let me know I was ready to tell my stressed companion: everything seemed good with him, and he was in good company. 
during the 1970s, a financial analyst named Richard Easterlin, then, at that point, at the University of Pennsylvania, learned of studies measuring individuals' joy in nations throughout the planet. Charmed, he set about storing up and dissecting the information, in the process finding what came to be known as the Easterlin oddity: past a specific point, nations don't get more joyful as they get more extravagant. Today he is at the University of Southern California and is commended as the originator of another part of financial matters, zeroed in on human prosperity. At that point, however, viewing at something as abstract as joy appeared to be capricious to standard financial specialists. His discoveries, Easterlin says, were for a long time viewed as an anomaly, more a subject for mixed drink discussion than for genuine examination. 
An age later, during the 1990s, blissful financial matters reemerged. This time a group of work financial specialists, among them David Blanchflower of Dartmouth and Andrew Oswald of the University of Warwick, got intrigued by the connection between work and bliss. That drove them to worldwide overviews of life fulfillment and the revelation, very surprising, of a repetitive example in nations throughout the planet. "Whatever sets of information you took a gander at," Blanchflower told me in a new meeting, "you got the same things": life fulfillment would decrease with age for the main years and years of adulthood, base out someplace during the 40s or mid-50s, and afterward, until the absolute last years, increment with age, frequently (however not continually) arriving at a more elevated level than in youthful adulthood. The example came to be known as the bliss U-bend. 
In the interim, Carol Graham, an advancement financial analyst (she is presently at the Brookings Institution, where I'm a senior individual), was taking a gander at Peruvians who had arisen quickly from neediness. "How do these individuals figure they've done?" she needed to know. She let me know she was surprised to track down that target life conditions didn't decide abstract life fulfillment; in Peru, as in different nations, many individuals who had moved out of destitution felt more terrible off than the people who had remained poor. "I didn't have the foggiest idea how to clarify it," she said. Hunting around, she found the inadequate writing on the financial matters of joy, dove into review information, and tracked down a similar U-formed example, first in Latin America and afterward in the remainder of the world. "It was a factual consistency," she said. "Something about the human condition."
Content created and supplied by: BoshomaneMorfard (via Opera News )
Opera News is a free to use platform and the views and opinions expressed herein are solely those of the author and do not represent, reflect or express the views of Opera News. Any/all written content and images displayed are provided by the blogger/author, appear herein as submitted by the blogger/author and are unedited by Opera News. Opera News does not consent to nor does it condone the posting of any content that violates the rights (including the copyrights) of any third party, nor content that may malign, inter alia, any religion, ethnic group, organization, gender, company, or individual. Opera News furthermore does not condone the use of our platform for the purposes encouraging/endorsing hate speech, violation of human rights and/or utterances of a defamatory nature. If the content contained herein violates any of your rights, including those of copyright, and/or violates any the above mentioned factors, you are requested to immediately notify us using via the following email address operanews-external(at)opera.com and/or report the article using the available reporting functionality built into our Platform See More